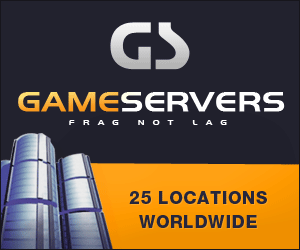 Washington Post
June 16, 2008
Pg. D1
By Anita Huslin, Washington Post Staff Writer
The University of Maryland's newest tenant is not in the business of advertising its existence or its work.
The Intelligence Advanced Research Projects Activity is the new corollary of the military's Defense Advanced Research Projects Agency, created in 1958 in the wake of the Sputnik launch to develop new defense technologies. Among other things, DARPA's work led to the development of the Internet, global positioning systems and unmanned aircraft. IARPA is expected to perform similar work for the 16 U.S. intelligence agencies.
Maryland congressional and university officials see the agency as a boon to the university and local contracting community. IARPA is temporarily located in the university's Center for Advanced Study of Language, which is supported by the National Security Agency and, among other things, teaches Arabic to Iraq-bound Marines and researches cross-cultural interrogation techniques.
Ground is expected to be broken this summer on IARPA's new digs: a 120,000-square-foot sensitive compartmentalized information facility designed to provide the highest level of security for government intelligence work. It will be in the university's M Square research park, just off campus. Similar to DARPA, in a nondescript, unlabeled brick building in Arlington, IARPA is not expected to advertise its presence, nor are officials permitted to discuss any details about it.
This is what the region's first research park has been waiting for, members of the university and research community say.
"Projections are, it's going to become an enormous enterprise and there will be undoubtedly lots of companies, both as contractors and otherwise, that will locate around the building," said William E. Kirwin, chancellor of the University of Maryland system.
"I think it will be substantial," University of Maryland president C.D. Mote Jr. said of the new IARPA presence. "This is expected to be the premier supporter of the most advanced thinking in far-reaching intelligence research -- new stuff that hasn't been thought of."
What does that mean in terms of budgets, employees, contracting jobs?
No one at the university can say. And the agency's new director, who just recently put up help-wanted postings on the Internet for her top three project management jobs, is not available to talk about it, according to a spokeswoman for the Office of the Director of National Intelligence.
The organization's budget is classified. In seeking congressional funding for the agency, officials last year said that IARPA will be significantly smaller than DARPA, which has a $3 billion annual budget. Its staff will consist of 35 national intelligence and 21 CIA employees, and research will be outsourced to contractors. Focuses will be language processing, quantum science, nanotechnology, biometrics, deception detection, counter-biological warfare and tagging, tracking and locating.
Last month, in an interview with the technology trade group IEEE, IARPA Director Lisa Porter suggested that the agency's new location at the University of Maryland indicates that it will be open to people and organizations, like academia and industry, that traditionally may not be able to access the intelligence research world.
"It sends a nice message that we're embracing the broad community to help us solve these challenging problems," she told the IEEE. "This is a great place for people with a great idea. It's really risky, the potential payoff is huge, and failure is okay -- that kind of environment is pretty hard to find."