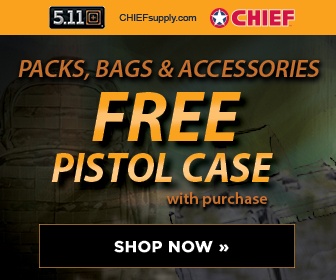 Media:AFP
Byline
ave Clark
Date: 25 August 2006
BAGHDAD, Aug 25, 2006 (AFP) - Sectarian and insurgent violence claimed seven
more victims around Iraq on Friday as Muslims from the bitterly divided
Sunni and Shiite communities gathered in their respective mosques for weekly
prayers.
Iraq is in the grip of a dirty war between rival sectarian factions, while a
fragile national unity government and the US military are battling to
restore their authority in the lawless region in and around Baghdad.
Once again, the bulk of the killings were recorded in Diyala province and
its capital Baquba, a mixed Sunni and Shiite region just north of Baghdad
where death squads and insurgent gangs launch daily deadly attacks.
The capital itself was rocked by a series of explosions in the hours before
a vehicle curfew decreed to protect worshippers heading to their rival
mosques, but there was no immediate confirmation that anyone had been hurt.
"There were clashes between terrorists and friendly forces in Shuala
neighbourhood, there are no reports of casualties yet," said Brigadier
General Abdul Karim Khalaf of the Iraqi interior ministry's new press
office.
Khalaf also said there had been two mortar attacks in Madaen, which is south
of the capital and is another area of intense sectarian conflict.
Major William Willhoite, from US military headquarters in Iraq, reported
"several rounds of small arms fire but nothing of real significance" in
Shuala, a once-violent area the military now hopes has been brought under
control under a new security plan.
This month, US and Iraqi forces have deployed 30,000 personnel in Baghdad as
part of the "Operation Together Forward," a combined military and political
drive to isolate flashpoint districts, sweep them for illegal weapons and
reassert government authority.
Commanders believe the campaign has begun to bring results, and that August
death toll for the capital will be much lower than that in July, which was
the most violent month since the US-led invasion in March 2003.
Outside the capital, however, the carnage continued.
Five civilians were killed by unidentified gunmen in separate attacks in and
around Baquba, security forces told AFP.
A roadside bomb attack had killed an Iraqi army officer and wounded four of
his soldiers Thursday in the Khan Bani Saad district outside Baquba.
Meanwhile, in Nasiriyah in the mainly Shiite south of the country, members
of the radical cleric Moqtada al-Sadr's Mehdi Army militia clashed with
fellow Shiites, the guards of a local mosque, police sources said.
Two people were killed in the firefight, an officer said.
Security forces in the divided northern city of Kirkuk, a centre of the oil
industry where there is tension between Kurds and Arabs, said three tortured
and bullet-riddled bodies were found by the roadside Thursday.
Weapons searches in the city turned up 31 Kalashnikov assault rifles and
several other arms, officers said.
Prime Minister Nuri al-Maliki set up a coalition government in June, raising
hopes of reconciliation between warring political and religious factions and
the promise that US-led coalition forces might be able to return home.
Instead, however, Iraq sunk deeper into chaos and the death toll from rebel
attacks and sectarian murders gathered pace. Observers now warn that Maliki
must reassert control within months, or face the risk of an all-out civil
war.