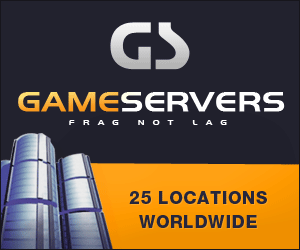 Los Angeles Times
January 6, 2007
Villagers deny knowledge of the rebels -- except for a teen who describes their getaways.

By Alexandra Zavis, Times Staff Writer
FONTIMIYA, IRAQ — U.S. and Iraqi forces trudged through waterlogged fields, crawled down tunnels and went house to house Friday in a painstaking search for Sunni Arab insurgents, combing a remote rural region east of Baghdad that has been a training and logistics base for Al Qaeda in Iraq and other militant groups.
But for the second day of the 1,000-troop operation, in home after home, they found only women, children and men too old to fight.
Time and again, U.S. forces in Iraq have staged major assaults on known insurgent hide-outs only to have key individuals melt away. As with other operations, the military is attempting to dislodge insurgents from their hiding places in Diyala province, then sweep them into known escape routes where they can be intercepted.
But the area's sunken irrigation canals, vast agricultural fields, seldom-traveled back roads and widely scattered hamlets have given guerrillas innumerable ways to avoid capture.
"We are hardly finding any military-aged males," U.S. Army Sgt. 1st Class Pete Johnson said as he directed a truckload of Iraqi fighters into position outside a village in an icy downpour. "They have all pushed away somewhere. Either they have run away or they are waiting for us."
If the insurgents are preparing to make a stand, Johnson said, "we can definitely take the fight to them."
"But if they disappear and hide," he said, "there is no way we can establish positive identification and get them."
U.S. field commanders have struggled to keep pace with guerrillas' movements. Officials say the rebels use spotters, infiltrators in Iraqi security forces and contacts on or near U.S. bases to stay abreast of American troop movements.
The Bush administration is considering sending more troops to Iraq, which in November numbered about 140,000, to quell sectarian fighting in places such as Diyala. Proponents of the idea say 20,000 or more additional troops would enable the military to conduct more operations and train Iraqi forces more quickly. But critics say earlier troop surges have failed to stem the fighting and led to more American casualties.
Since the battle for Fallouja in 2004, when hundreds of insurgents faced off against U.S. soldiers and Marines in close block-to-block combat, the outgunned guerrillas have rarely amassed platoon-sized attacks against the Americans. Rather, they hit and run. Snipers fire at troops from darkened rooms. Triggermen detonate bombs remotely. Rocket-propelled grenades blaze from thick palm groves.
When U.S. troops do learn of large gatherings of insurgents, they often arrive too late — weapons have been stashed and the rebels have scattered among the populace.
After the U.S. eventually withdraws, the insurgents often return.
In Al Anbar province in western Iraq, Col. Brian Beaudreault, commander of the 15th Marine Expeditionary Unit, said he was attempting to reestablish a police force in Rutbah, a town of 30,000 between Ramadi and Syria. At least three waves of recruits have come and gone in many Al Anbar towns. Iraqi soldiers brought in to provide security in the absence of police have also been plagued by battle losses and attrition.
Perhaps the most publicized failure of the "clear and hold" tactic has been Operation Together Forward in Baghdad. U.S. commanders announced the plan to clear neighborhoods of insurgents and Shiite death squads with great fanfare, but since the operation began in August, sectarian violence and U.S. casualties in the capital have steadily increased.
In Baqubah, Diyala's capital, guerrillas had virtually destroyed the police force by November. The virulence of the insurgency led Col. David W. Sutherland, the U.S. commander in charge of the province, to take stronger action against the Sunni militants.
But the region, a vast area of farmland dotted with palm groves about 40 miles northeast of Baghdad, is laced with canals and tunnels that insurgents use to evade U.S. aircraft and ground forces.
In addition to intelligence, the offensive has yielded a number of weapons stores, including mortar rounds, antitank mines and two vans rigged with rocket equipment, the military said.
About 600 U.S. and 400 Iraqi troops are participating in the operation, which has drawn in attack helicopters, tanks, fighting vehicles and Humvees.
U.S. Capt. Stephen Dobbins, who commands Bravo Troop, 5th Squadron, 73rd Cavalry, said the current sweep was using what some military officials call a "hammer and anvil" tactic, to push insurgents into waiting troop positions.
Fighter jets dropped a 500-pound bomb on six armed men as they crept through canals toward U.S. and Iraqi troops overnight, the military said. In the morning, troops found a 30-foot tunnel at the site with a store of food, blankets and religious texts. It was destroyed.
At least two suspected insurgents were killed when they were spotted digging in a road, apparently to plant a bomb. The Iraqi army said two of its soldiers were killed in a roadside bombing the previous day.
But fighting so far has been minimal compared with a November offensive in the area, when U.S. soldiers said they faced bands of highly trained and well-disciplined insurgents.
Two roadside bombs wounded two Iraqi soldiers and a U.S. soldier Friday. A disabled vehicle delayed a convoy for several hours, as did wind and rain, which further degraded Diyala's poorly maintained dirt roads and vexed air support operations.
In each village, U.S. and Iraqi troops are moving house to house, separating out military-aged men, swiping their hands for explosives residue and questioning them about insurgent activity in the area.
In Fontimiya, one of the larger wheat-farming communities, 20 men sat cross-legged in a windblown field, eyes downcast and some shivering in the cold, as U.S. soldiers barked out questions.
But the village was otherwise deserted, many of its mud-brick homes reduced to rubble. Residents said the once mostly Shiite Muslim hamlet had been racked by sectarian violence that sent many families fleeing. Just two Shiite families remain in what has become a mostly Sunni Muslim community, they said.
Most denied any knowledge of insurgents. But a detained teenager told troops that the community included a number of fighters who fled on motorcycles through the canal network at the first sound of U.S. helicopters. The boy also said residents received regular visits from masked men on motorcycles who warned them which roads were mined.
U.S. forces said they had positioned troops to block the insurgents' escape.
"The enemy is reacting the way we expected them to, and that will ultimately lead us to triumph and prevail," squadron commander Lt. Col. Andrew Poppas told superiors in a radio call later Friday night, as a sandstorm closed in and wailing winds buffeted their vehicles.
But Poppas has said that long-term success depends on the cooperation of the mostly Shiite Iraqi forces, who until recently had refused to patrol the area, which they consider a death trap. He plans to build them a new patrol base in the area.
Now, U.S. forces say, they must hold the Iraqis back. Iraqi soldiers, used to sprinting through attacks, have expressed frustration at the deliberate approach of the Americans.
"We want to kill Wahhabis," an Iraqi soldier complained to his U.S. counterparts in a joking exchange as they sifted through piles of receipts, letters, identification cards and other documents at a suspect's residence. He referred to followers of the fundamentalist form of Sunni Islam practiced by Al Qaeda, which has spread in the region.
A U.S. soldier assured him he would get his chance.
Times staff writers Solomon Moore in Baghdad and Molly Hennessy-Fiske in Kirkuk contributed to this report.