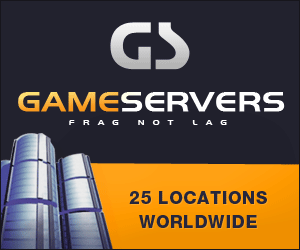 Washington Post
December 14, 2007
Pg. 1
FBI, Congress Among Those Probing Allegations of Overspending, Mismanagement
By Robin Wright, Washington Post Staff Writer
Over the past four years, Inspector General Stuart W. Bowen Jr. and his staff have probed allegations of waste and fraud in the $22 billion U.S. effort to rebuild Iraq. Their work has led to arrests, indictments and millions of dollars in fines. And it has earned Bowen, who had been a legal adviser to President Bush, many admirers among both parties on Capitol Hill for his efforts to identify overspending and mismanagement.
But Bowen's office has also been roiled by allegations of its own overspending and mismanagement. Current and former employees have complained about overtime policies that allowed 10 staff members to earn more than $250,000 each last year. They have questioned the oversight of a $3.5 million book project about Iraq's reconstruction modeled after the 9/11 Commission report. And they have alleged that Bowen and his deputy have improperly snooped into their staff's e-mail messages.
The employee allegations have prompted four government probes into the Office of the Special Inspector General for Iraq Reconstruction (SIGIR), including an investigation by the FBI and federal prosecutors into the agency's financial practices and claims of e-mail monitoring, according to law enforcement sources and SIGIR staff members. Federal prosecutors have presented evidence of alleged wrongdoing to a grand jury in Virginia, which has subpoenaed SIGIR for thousands of pages of financial documents, contracts, personnel records and correspondence, several sources familiar with the probe said.
The House Oversight and Government Reform Committee, the Presidential Council on Integrity and Efficiency, and the Army's Equal Employment Opportunity Office are also engaged in separate investigations into complaints from SIGIR staff members, according to current and former SIGIR officials and others familiar with the individual probes. The allegations range from retaliatory firing of a whistle-blower to "sustained patterns of inappropriate behavior," according to employee complaints obtained by The Washington Post.
Bowen declined a request for an interview but addressed several questions by e-mail. He said that "no current SIGIR official has been notified that he or she is the subject or target of any such investigation." He also said the congressional investigation had ended, and he refused to comment on the complaint to the Army.
Spokesmen for the FBI, the U.S. attorney for the Western District of Virginia and the presidential council refused to comment, but law enforcement sources said all three investigations are continuing. David Marin, the minority staff director of the House oversight committee, said yesterday that the congressional investigation, which focuses on charges made by SIGIR whistle-blowers, "is ongoing."
There are now so many probes that a senior SIGIR official said the agency's Crystal City headquarters is "gripped by paranoia. It's almost a siege mentality."
That official, and more than two dozen other current and former SIGIR employees interviewed for this article, spoke on the condition of anonymity because FBI and presidential council officials have asked them to refrain from public comments while the investigation proceeds. Others did not want to be quoted by name because of fear of retribution by top SIGIR officials.
SIGIR was created by Congress in 2004 to act as the chief watchdog over the effort to stabilize Iraq by building hospitals and schools, training security forces and increasing electricity production. The agency quickly earned a reputation as a tenacious, apolitical investigative body, identifying cases of corruption, wasteful spending and mismanagement that have led to 13 arrests and more than $17 million in fines.
Members of Congress heaped praise on Bowen, who served a legal adviser to Bush when he was governor of Texas. He has been asked to testify at dozens of congressional hearings. Democrats expressed particular delight that a close ally of the president's was willing to speak out about problems with Iraq's reconstruction.
SIGIR claimed in an October 2006 report that its "financial impact" -- the cost savings resulting from its work, the funds it recovered and other benefits -- was as much as $1.87 billion. The report led to an extension of SIGIR's mandate last December. "SIGIR's oversight during this process has been essential to ensuring that the taxpayers' dollars are being used effectively and efficiently," Sen. Norm Coleman (R-Minn.) said at the time.
But after other government agencies challenged that figure, arguing that proper accounting standards were not used in calculating the estimate and that SIGIR did not distinguish between U.S. funds and Iraqi funds, SIGIR revised the number in a report this summer. The new estimate was less than $95 million, only 5 percent of its previous claim.
Government investigators have requested copies of many SIGIR records on cost and savings, according to an investigative document and to people familiar with the probe. SIGIR changed its calculations this year, Bowen said, to reflect actual savings and not potential savings.
As SIGIR grew in prominence, dissension was growing within the agency's offices. In 2006, several former SIGIR employees sent an eight-page complaint to the presidential council, an executive-branch oversight body, alleging that the agency's leaders had engaged in fraud, violated federal regulations, created a hostile workplace, abused their positions and "sustained patterns of inappropriate behavior." The council launched an investigation and eventually referred some of the matters to the FBI.
In an e-mail he sent to SIGIR staff members, Bowen described the complaint filed with the presidential council as the result of "disgruntled former employees."
Since then, investigators have broadened their inquiry to include allegations that SIGIR management may have tried to influence staff members who were sought for questioning by investigators, according to people familiar with the inquiry.
Among the issues that have sparked the most internal tension have been SIGIR's overtime practices. Last year, 30 agency employees earned more than the $165,200 salary of a senator or congressman, according to internal SIGIR documents obtained by The Post. Seven earned $100,000 or more above their salaries, the documents show. More than two dozen earned more than the $174,900 in salary and benefits paid last year to Gen. David H. Petraeus, the top U.S. military commander in Iraq. One SIGIR inspector, who had a $142,000 base salary, earned $346,017 last year, in part by claiming more than 1,200 hours of overtime.
SIGIR staff members, like other federal civilian employees, receive hazard and hardship pay equal to 70 percent of their salaries when they are in Iraq.
At least 30 SIGIR employees charged between 800 and 1,400 hours of overtime and compensatory time in 2006 -- up to almost nine months of additional work stuffed into the same year. Thirty-seven others charged between 200 and 725 hours of overtime and comp time.