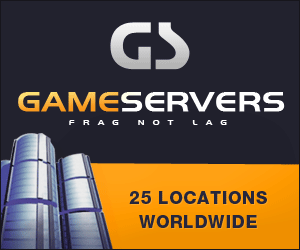 Washington Times
March 6, 2008
Pg. 1
Project rehabilitates veterans on the ski slopes

By Bob Cohn, The Washington Times
FAIRFIELD, Pa. — Spc. E-4 Jesse Murphree returned to the slopes on Saturday morning. His grandfather recorded it all on a video camera and his mother followed down the hill on skis. Then she cried.
Until he enlisted in the Army two years ago, Spc. Murphree was a competitive snowboarder, one of those typical Colorado kids who first dons skis at age 6. Two days after Christmas while performing his duties as a gunner in Afghanistan's Korengal Valley, his Humvee struck a roadside bomb. Spc. Murphree, 20, lost both legs.
"It was definitely a big blast," he said.
Now, nine weeks later, Spc. Murphree is whizzing down Liberty Mountain into a biting wind on a device called a mono-ski. First the bunny trail, then the intermediate, then the advanced. All on the same day, one after the next.
"He humbles me," said his mom, Teree Murphree. "I look at him and think, 'Wow, he's amazing.' My son is a fighter. He's going to be awesome in life."
Spc. Murphree is one of nine veterans who participated last weekend in the Wounded Warrior Disabled Sports Project, which provides athletic training and instruction to severely injured soldiers. All were wounded in Iraq or Afghanistan or, in the case of one, back in the states.
Manny Pina, a 36-year-old Army veteran from Mifflinburg, Pa., had his left leg amputated above the knee after his car was broadsided a month after he returned from a year-long tour in Iraq in 2004. "Some of us get hurt there, some of us get hurt here," he said, deflecting the irony. "Some of us get killed there, some of us get killed here."
Mr. Pina went skiing for the first time in December at a similar event held in Colorado. "There's a lot going through your mind," he said. "You try to get used to all of it."
Not only did he get used to it, he got hooked to such an extent that now he wants to become an instructor.
This was the second year the injured soldiers in the Wounded Warrior Project, most of whom are recovering and rehabilitating at Walter Reed Army Medical Center, gathered at Liberty for some fun in the snow and a banquet afterward. The event is hosted by Blue Ridge Adaptive Snow Sports (BRASS), which was started at Liberty 10 years ago by adaptive instructor Linda White to provide ski and snowboarding instruction to those with physical and mental disabilities.
"I think they enjoyed realizing they could keep doing it," Ms. White said. "And for those who had not done it, it opened up a new vista of things they could do."
BRASS is one of 92 national chapters (in 37 states) of Rockville-based Disabled Sports USA, which partners with the Wounded Warrior Project, an advocacy group that helps injured soldiers make the transition to civilian life.
"Everything is provided," Disabled Sports USA Executive Director Kirk Bauer said. "We give the wounded warrior whatever it takes to enable them to participate in sports.
Ski instructor Janet Hall, a human whirlwind who has three jobs and was seemingly everywhere at the event, said, "You cannot stop people who want to succeed. If they want to get there, they're going to get there."
Like Mr. Bauer, who was hit by a grenade in Vietnam and lost his left leg above the knee, several of the soldiers are amputees. Or, in Spc. Murphree's case, double-amputees.
"They're tough," said Kim Keller, one of the 25 volunteer instructors at Liberty who are specifically trained in adaptive skiing. "They don't give up. They fall down and they get right up."
Not only do the instructors employ specialized teaching methods, but adaptive ski equipment is different from the equipment skiers typically use. The mono-ski used by Spc. Murphree and others is a sophisticated contraption that essentially resembles a bucket seat mounted on a single ski with shock absorbers. In each hand, the skier uses a three-foot pole with a mini-ski at the end, known as an outrigger, for balance and steering.
Another popular device, used by those with two good arms and one good leg, is the three-track ski. It's composed of two long poles with mini-skis at the end, which work in conjunction with the normal ski — hence the name.
Adapting and adjusting to their radically changed lives is an arduous, often frustrating task that is physically and emotionally draining. There are periods of depression and bitterness, and for some, those moments last longer than for others. As one soldier said, "People like to think we're going to be the same. We're not."
But events such as this help. "It's not my cup of tea, but I like it," said Army Pfc. Mike Dinkel, an amputee who took to snowboarding.
Andrew Kolath, a 19-year-old Army private first class who lost his right leg while on a "normal, everyday combat patrol" in Iraq less than two months ago, had never skied before. After his orientation, he went outside to try out the three-track ski and took some tumbles.
"Someone asked me if I can fall," Pfc. Kolath said. "Oh, yeah, I can fall. I've fallen a few times."
Said his instructor, Tim Collard, who decided to have Pfc. Kolath try the mono-ski instead: "It's a great way to ski, but his leg hasn't strengthened yet and he got fatigued."
Pfc. Kolath tipped over a few times on the mono-ski, but it went better for Spc. Murphree, who said he was inspired to give it a try after watching the first X-Games mono-ski competition in January. After he made it down the easy slope, his instructor, Joshua Petit, an oncologist at Inova Fairfax Hospital, asked, "You want to keep doing this one, or go one step higher?"
Let's go for it, said Spc. Murphree, who, with Dr. Petit attached to the ski, eventually conquered the advanced slope.
"It was different. It was fun," he said. "It was pretty cool to learn something new. ... I think my body's healed pretty fast. I never wanted to get depressed. I've tried to keep high spirits since I've been in the hospital."
Spc. Murphree already is setting his sights on the X-Games and the Para-Olympics.
"I've seen a lot of mono-skiers, and for the first day, it was as good as it gets," Dr. Petit said. "He had no fear of anything, as you'd expect from a soldier."
Mrs. Teree, herself an experienced skier, accompanied her son on the slopes. After the first run, she said, "I had to put on my goggles and go into the bathroom and cry." His grandparents, Marty and Glenda Gurian, stayed down below, Mr. Gurian clutching his camera.
"It's amazing he's out there today," Mr. Gurian said. "I'm thrilled beyond belief, but not surprised one bit. This is Jesse from Day One."