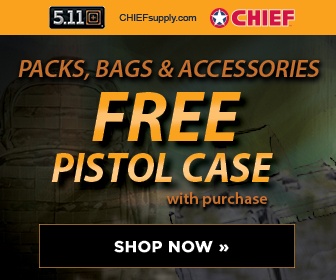 San Antonio Express-News
March 14, 2008 By Scott Huddleston, Express-News
About 20 wounded warriors may have to endure high temperatures in the 90s as they glide toward Corpus Christi today on bicycles and three-wheel hand cycles.
But compared with the 120-degree heat of Iraq that many of them put up with before losing limbs and suffering burns and brain injuries, the 55-mile trek will seem like a joy ride.
The main purpose of the annual Soldier Ride is to inspire the wounded, often vulnerable to depression, to get out and feel the sun and wind in their face and adrenaline in their veins.
"Some of these guys haven't ridden bikes since they were hurt," said Ryan Kelly, a former Army staff sergeant from Austin and one of the first warriors in the annual ride, which began as a coast-to-coast event in 2004.
Last year, Soldier Ride went to a regional format. The Texas segment, one of seven nationwide, began Thursday at Fort Sam Houston's Center for the Intrepid. It took riders on a 25-mile leg with stops at the Alamo, Mission Espada and Braunig Lake.
The ride resumes today from Beeville to Portland, and ends Saturday with a 40-mile jaunt through Corpus Christi. It's organized by the Wounded Warrior Project, a national nonprofit group that provides job counseling, advocacy, combat stress seminars and other services for the wounded and their families.
Kelly, whose lower right leg was blown off by an explosive south of Baghdad in 2003, now works with the project, helping the other wounded find the right sport and adaptive equipment to return to an active lifestyle. For the newly wounded who are struggling to find a reason to get out of bed, the ride symbolizes hope.
"You might think it's not possible for a guy who lost an arm to ride a bike, but we can adapt one by putting the gears on one side and a prosthesis on the handlebar," said Kelly, 27.
Kelly's wife Lindsey rode with the wounded in 2005.
"It was very inspiring. The motivation they have to keep going is incredible," she said.
Saturday's climactic stage in Corpus Christi is the Lone Star State Challenge, a local fund-raiser for the project. For a $30 registration fee, participants can ride with the wounded on a scenic bayside route.
Woody Groton, a Persian Gulf War veteran and national Soldier Ride tour director, said most of the wounded in the Texas ride have received treatment or therapy at Fort Sam or Fort Hood. Assistance has come in the form of sponsorships, police traffic assistance and gestures of appreciation — people applauding or honking their horns.
"The support of Texans in general has been overwhelming," Groton said.
Patrolman Steve Bazany, one of about a dozen police bike officers who rode with the group, mapped out a local route and coordinated the first day of the ride. He said he realized what the ride meant when one of the wounded said his girlfriend had left him "for another guy with two arms and two legs."
"He told me, 'This is a way to build my courage up,'" Bazany said. "If I can be part of that, I can feel like I've done something for him. These guys have given up so much for us, so what can we do for them?"