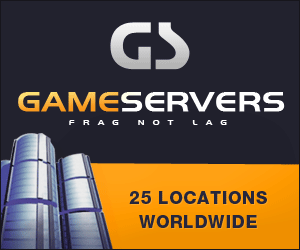 Anchorage Daily News
March 19, 2007
Pg. 1
Elmendorf: Medical team keeps current with who's hurt in Iraq to bring them back.

By Don Hunter, Anchorage Daily News
Half a world away from the bombs and gunfire that punctuate the days and nights of Alaska troops in Iraq, a team of military doctors and administrators in Anchorage tracks every wound, every injury.
The goal? Bring home, whenever possible, every hurt Alaska soldier and airman for treatment at Elmendorf Hospital.
"Having treated so many wounded over there, I wanted to make sure we got them back close to their friends and family and homes," said Col. Eli Powell, commander of the 3rd Medical Group at Elmendorf Air Force Base.
It's not always possible. Elmendorf isn't the best-equipped place for amputees, and there are other, specialized centers for personnel with traumatic brain injuries. But for a wide range of injuries, the eight-year-old Elmendorf Hospital is state of the art.
For those patients, being close to families and friends and their home base is an important part of recovery, according to Powell and Sgt. Yolanda Hayes, the Army's liaison with the hospital.
"The people that are back here will embrace them," Hayes said. "They'll get better sooner."
Treating Alaska-based soldiers at hospitals thousands of miles away is hard on families too. Spouses may have to choose whether to take children out of Anchorage schools to be with an injured soldier, or leave them here, living with family friends, far from their parents.
"It's hard enough when you're wounded, but it's even harder when you displace the families with the wounded member," Powell said.
"The healing process is not just the physical healing; it's the mental healing, the spiritual healing," he said. "Getting them back here to their band of brothers makes a huge difference in their recovery."
Powell came to Elmendorf last summer after completing his second tour of duty in Iraq since 2001. During his most recent tour, he served as commander of the theater hospital at Balad Air Base, north of Baghdad. Balad also is the air evacuation hub for the war; virtually everyone injured in Iraq passes through there.
"As soon as they're brought in, literally, from the helicopter pad to the emergency room, there's someone from patient administration with a clipboard," he said. Information about the patient and his or her injuries is entered into a computer, and a web of tracking and flight routing and watching begins.
"We can look in (the computer) and there's the doctor's notes, so we know what the injuries are," Powell said. "We work closely with Sgt. Hayes to make sure that any injuries that can be taken care of at the 3rd Medical Group here, in Alaska, on Alaskans, are brought here and not routed to San Antonio or Seattle or to Washington, D.C."
Powell and Col. Billy Cecil, deputy commander of the 3rd Medical and hospital administrator, say they have also made sure that doctors in Iraq and Afghanistan and at Landstuhl Regional Medical Center in Germany are aware of the Alaska hospital's capabilities.
"We sent out two- or three-page lists, saying these are the specialities we have here at Elmendorf -- we're not a sleepy little hospital up here," Powell said. "We've got a lot of capability, and these are the things we can take care of. Please send the Alaskans back to Alaska, as is appropriate."
So far, 41 injured or wounded soldiers and airmen have made the trip home for treatment. Of those, only seven suffered battle injuries, but two or three more were on the way last week. Typically, it's five to seven days from Iraq or Afghanistan to Elmendorf.
Some arrive on military flights, some on commercial flights at Stevens International Airport. Either way, someone from the soldier's or airman's unit meets them and escorts them either straight to the hospital or to their homes.
For soldiers, Hayes and a case manager will keep in touch with every patient. The goal, Hayes and Powell said, is to make sure no one gets lost in the system.
The case worker "will make contact with each and every one of those soldiers so she can ensure she talks with them, lets them know what their follow-up care is," Hayes said. "She makes sure she sets those appointments up so the soldiers are seen, and they don't slip through the cracks."
Although Elmendorf doesn't treat serious brain trauma cases, doctors screen for such injuries. "A lot of these soldiers and airmen have been around explosions in their 12 to 18 months in Iraq, but they've never had an injury," Powell said. "It's analogous to a football player who has seen stars but never had a concussion. It (may be) a mild form of traumatic brain injury. ... We want to make sure we're catching them and taking care of them."
The hospital also has psychiatrists and psychologists on staff.
"Each patient that's in the hospital gets a courtesy visit," Powell said. " 'Is there anything we can help you with?' ... If you're in a blast and one of your friends gets killed, it's not going to be just your leg that you might need to talk to someone about."
For a lot of the injured, getting well is a step on a journey back to their units, Hayes and Powell said. Being at Elmendorf and Fort Richardson, close to their rear detachment and command, helps with that process too.
"One of the first questions they ask, normally, when they come back on the ambulance, is 'How long is this going to take? When can I go back?' " Hayes said.
"Even though they've been wounded, they feel guilty that they've left their brothers and sisters behind," Powell said. "Having them around their commanders, their peers, the people that they've been through training with, makes a big difference towards working through that whole healing process."