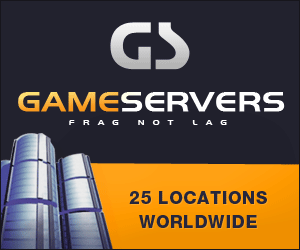 Los Angeles Times
April 30, 2007
Many hope talks today will nudge ahead a deal allowing transfer of civilian atomic know-how to New Delhi.

By Henry Chu and Bob Drogin, Times Staff Writers
NEW DELHI — The high-profile nuclear cooperation deal that lies at the heart of warming ties between India and the U.S. has run into serious trouble over the fine print.
Officials on both sides are expressing growing frustration over each other's seeming intransigence in overcoming the final obstacles to sealing the agreement, which would reverse years of U.S. policy and allow American companies to sell and share civilian nuclear technology with India even though it has refused to join the global nuclear nonproliferation regime.
When proposed nearly two years ago, the nuclear pact made headlines as proof that the world's most populous democracy had joined hands with the most powerful to create a new balance of power, especially as a counter to a rising China.
But negotiators have been unable to reach agreement on issues concerning India's right to conduct nuclear tests, its desire to reprocess spent fuel and its demand for assurances of uninterrupted nuclear fuel supplies.
Indian Foreign Secretary Shiv Shankar Menon is scheduled to meet with U.S. Undersecretary of State R. Nicholas Burns in Washington today and Tuesday to give added impetus to efforts at finding a solution, amid signs in both countries that patience is wearing thin.
"Burns is now increasingly frustrated," said Jon Wolfsthal, a nonproliferation expert with the Center for Strategic and International Studies, a think tank in Washington. "They feel they bent over and pushed this deal. Now it's time for the Indians to step up and close the deal."
'Shrill comments'
Here in the Indian capital, the souring mood is summed up in regular news reports blaming the stalemate on the Americans' "rigid stance" and huffing at what one newspaper called "increasingly shrill comments" by senior members of the Bush administration.
Considerable political will remains on both sides to finalize the agreement, which President Bush and Indian Prime Minister Manmohan Singh lobbied hard to sell to their respective legislatures. Many regard the deal as the most visible symbol of improving relations between the two countries, and of growing acceptance of India's status as a rising, nuclear-armed power.
But the areas of contention bedeviling the accord are proving tough to resolve, particularly because they touch on sensitivities relating to Indian sovereignty and bitter historical memory.
India exploded its first atomic device in 1974 and became a declared nuclear-weapons state nine years ago, after a nuclear test in the Rajasthani desert that prompted archrival Pakistan to follow suit, sparking fears of an arms race in South Asia. The U.S. slapped economic sanctions on both countries, but relaxed them after Sept. 11.
Though the proposed nuclear agreement would exempt India from the U.S. ban on technology transfer to countries outside the international nonproliferation treaty, Washington would still be bound by law to suspend assistance if New Delhi conducted more nuclear tests.
"Such a requirement is an affront to India's sovereign prerogatives," the daily Hindu said in an editorial last week, echoing the argument of many critics of the deal. "It is therefore completely unacceptable."
At this point, neither side appears willing to budge.
"We've made it clear we're not going to change the laws," U.S. State Department spokesman Sean McCormack said.
Another area of dispute is India's insistence that it be allowed to reprocess nuclear fuel from the U.S. to extract plutonium, which it says would be used only for peaceful purposes as it seeks to increase power production to keep its economy booming.
The U.S. has granted reprocessing rights to its European allies and to Japan for decades. But officials say that Washington's relationship with New Delhi, one marked by distrust and suspicion for most of its history, has not matured enough for the same treatment to be extended to India.
That feeling of suspicion still resonates today among politicians and intellectuals here in India, on both the left and right. New Delhi says it has felt the sting of U.S. bad faith and betrayal in the past.
Once bitten...
In the early 1960s, the two countries approved an agreement under which Washington guaranteed fuel supplies for the expected lifetime of a reactor installed in Tarapur in western India. But in 1978, four years after New Delhi launched its first nuclear tests, the U.S. Congress cut off fuel shipments.
Under the current deal, India again is seeking assurances of guaranteed fuel supplies. But opponents of the accord are chary of any American promises.
"Suppose you are an Indian, and you have been through the experience India has been through with Tarapur…. You would be doubly careful with any future agreement with the U.S.," said G. Parthasarathy, an analyst with the New Delhi-based Center for Policy Research.
"After Tarapur, there is an Indian reluctance to get involved in anything with the United States that involves long-term dependence. There are those in India who argue, 'How can we be sure?' "
The increasingly skeptical and antagonistic public statements emanating from both Washington and New Delhi stand in stark contrast to the virtual love-fest at the two summits between Bush and Singh in July 2005 and March 2006.
Then, the nuclear accord was hailed as a major diplomatic breakthrough. For the Bush administration, bogged down by the Iraq war, the deal quickly became one of its most highly publicized foreign-policy successes.
Despite criticism that the pact would send the wrong message at a time when the United States is trying to contain Iran's atomic ambitions, the White House succeeded in convincing Congress that India had proved itself a responsible nuclear power deserving of special treatment. Supporters of the accord note that it obliges New Delhi for the first time to open its civilian nuclear facilities to United Nations inspectors. Its military operations would remain secret.
Indian commentators spoke proudly of their country finally coming in from the nuclear wilderness and of a new relationship with a superpower it used to hold at arm's length.
Fear of failure
Now, as difficult details threaten to sink the agreement, observers wonder what the price of failure would be for the much-touted strategic partnership. Today's talks in Washington will "bump up the level of discussion" to take into account the potential political consequences if the deal unravels, McCormack said.
Optimists say that such an important relationship cannot — and should not — rise and fall on the strength of a single issue.
"There may be adverse consequences in the short term if this does not go through, but over the longer term I think the foundation of this relationship is very strong. There are so many commonalities, of democracy, of rule of law, of trade," said N.S. Sisodia, director of the Institute for Defense Studies and Analyses here. "We have common interests in fighting terrorism, in combating extremism. These are broad commonalities."
But the deal's collapse would undoubtedly be a setback.
Officials on both sides acknowledge that time is running out to salvage the accord.
The 2008 presidential election cycle will soon overtake U.S. politics, while India gears up for a general election a year later. Singh's Congress Party, which governs in a fragile coalition, is already bracing for a poor showing in elections underway in Uttar Pradesh, India's most populous state.
"If it's not resolved in the next few months, it may move into the ether," said Graham Allison, director of Harvard's Belfer Center for Science and International Affairs.
Chu reported from New Delhi and Drogin from Washington.