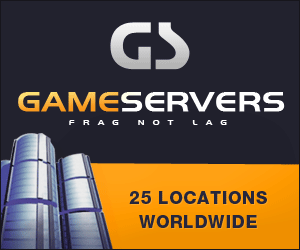 Yahoo.com
May 7, 2008 BHUBANESWAR, India (AFP) -- India successfully tested a nuclear-capable missile Wednesday that can hit targets deep inside China, joining the ranks of nations possessing intermediate-range missile capacity, the defence ministry said.
It marked the third test of the Agni-III missile -- India's longest-range ballistic missile -- and was staged "to establish the repeatability of the missile's performance," defence ministry spokesman Sitanshu Kar told AFP.
The missile was fired from a mobile launcher Wednesday morning at a testing site on Wheeler Island off the coast of the eastern state of Orissa.
Kar said the launch "propelled India into a select group of countries with intermediate-range ballistic missile capabilities and added yet another dimension to national deterrence."
The missile, which has a 3,000-kilometre (1,860-mile) range, can carry conventional or nuclear payloads of 1.5 tonnes, and puts China's major cities such as Shanghai within striking distance, defence analysts say.
The surface-to-surface projectile reached its designated target in 13 minutes and 20 seconds "travelling through a peak height of 350 kilometres with a velocity of more than 4,000 metres per second," said Kar.
The Agni-III -- Agni means fire in Sanskrit -- was first tested in 2006.
But that first trial of the 1.8 metre-diameter (six-foot) missile was a flop when it rose 12 kilometres before crashing into the Bay of Bengal.
The failure was blamed on a snag with its strapped-on solid fuel booster rocket. India successfully tested the missile in April 2007.
In Wednesday's test, 180 kilometres northeast of Orissa's state capital Bhubaneswar, "all the sub-systems of the missile functioned in a copybook manner, giving an outstanding integrated performance of the missile in terms of range and accuracy," Kar said.
The missile is one of a series developed as part of India's deterrence strategy against neighbouring China and Pakistan which also have nuclear weapons, analysts say.
India has shorter-range missiles that analysts say were developed to target long-time rival Pakistan with which it has fought three wars since independence from Britain in 1947.
The two neighbours who launched a slow-moving peace process in 2004 aimed at resolving outstanding disputes including over disputed Kashmir often stage tit-for-tat missile tests.
But the development of the Agni III is aimed at displaying that India's deterrent reach can stretch far beyond Pakistan, analysts say.
In the last few years, however, tensions between India and China, which fought a brief border war in 1962, have eased and there is now direct trade through the Himalayas.
The Agni-III is the country's first solid fuel missile that is compact enough for easy mobility.
India's indigenously developed missile arsenal also includes the short-range Prithvi ballistic missile and the medium-range Akash.