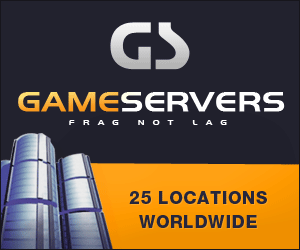 Washington Post
May 2, 2007
Pg. 12
By Glenn Kessler, Washington Post Staff Writer
The Indian government is "quite amazed" by news reports suggesting that New Delhi is building a closer military relationship with Iran, a senior Indian official said yesterday, seeking to dampen growing congressional concern over India's relations with the Islamic republic.
Indian Foreign Secretary Shiv Shankar Menon, who completed two days of talks with U.S. officials, including Secretary of State Condoleezza Rice, also reported great strides in resolving disputes that have held up the implementation of a landmark 2006 nuclear accord between the United States and India.
"Both sides want to get this done," Menon said. "We are both keen to do it quickly," he said, adding that "we will try to wrap it up this month" when his counterpart, Undersecretary of State R. Nicholas Burns, visits India in a few weeks.
The nuclear agreement has been widely opposed by nonproliferation experts who fear it will weaken rules preventing the spread of nuclear weapons by allowing the sale of U.S. nuclear technology to a country that has refused to join the nuclear nonproliferation treaty. Opponents in Congress have seized on reports of a closer Iran-India military relationship and a recent criminal case charging that Indian government agencies conspired to obtain secret weapons technology from U.S. companies.
Eight senators, led by Jon Kyl (R-Ariz.) and Barbara Boxer (D-Calif.), recently sent a letter to Prime Minister Manmohan Singh calling on India to "cease all military cooperation with Iran immediately." The letter noted news reports that the two nations have created a "joint defense working group."
The respected weekly Defense News, quoting officials in both countries, reported in March that the commander of Iran's navy visited India and that the new group would study whether India should train Iranian military personnel. But Menon denied the report.
"I was quite amazed to see all those stories, quite frankly," he said. "I am not sure what they are based on, stories of military cooperation and so on." He said that India and Iran established a joint working group on defense in 2003 but "it hasn't met for many years."
He added that the Bush administration has not sought any assurances regarding India's military ties to Iran. "I am sure they know what's there," he said. "They haven't asked."
Menon also expressed puzzlement over the criminal indictment, which suggested that the Indian government violated a pledge made in 2004 that it would not try to avoid U.S. export control laws and regulations. An unnamed Indian Embassy official was listed as an unidentified co-conspirator in the indictment of the head of a South Carolina firm for exporting defense technology.
"We have absolutely no interest in breaking U.S. laws," Menon said.
He said his half-hour discussion with Rice focused on how the U.S.-India relationship has been transformed, not the nuclear deal. "We have moved it forward considerably," he said, referring to the nuclear accord. "I didn't have to actually go to her and say, 'We want help.' "