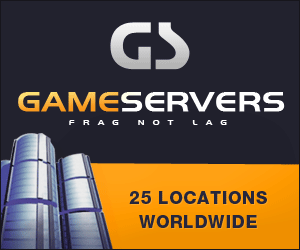 Miami Herald
April 6, 2007
Head injuries and post-traumatic stress from combat missions in Iraq and Afghanistan are presenting a new set of challenges back home.

By Erika Bolstad
It has become the overriding medical legacy of the Iraq War and the top mission of the U.S. Department of Veterans Affairs: mental health care.
Of the more than 3,300 veterans returning home to South Florida from duty in Iraq and Afghanistan in the past four years, 40 percent are seeking counseling and other psychiatric treatment.
''There is a significant readjustment that people have to make between being in a combat zone and adjusting to civilian life,'' said Dr. Maria Llorente, chief of the Miami VA system's psychiatry service. ``If they're having problems, we'll do whatever it takes. We really want to be a user-friendly system.''
All veterans returning to South Florida enter the VA health system through the Miami Veterans Administration Medical Center, where they are screened for mental illness and brain injuries.
Because of better healthcare on the battlefield, more veterans are surviving traumatic brain injuries from vehicle accidents, bomb blasts and other assaults that would have killed soldiers in previous conflicts, Llorente said.
But the long-lasting effects of those injuries aren't known, and this will be the first generation treated by the VA. It begins by asking all veterans if they ever lost consciousness, Llorente said. If so, they're asked about 22 symptoms.
It's a difficult injury to diagnose.
''You look at the patient, and most of the time, they look perfectly normal,'' Llorente said. ``But they're having a tremendously difficult time.''
Patients may have debilitating headaches and difficulty with concentrating and reading comprehension. Some can't work.
''Head injuries are very tricky,'' said Staff Sgt. Luis Robles, a National Guardsman at the Miami-based headquarters company of the 1st Battalion, 124th Infantry Regiment.
Robles, 29, still gets an occasional migraine, more than three years after he was wounded by shrapnel in Ramadi.
The Miramar soldier recovered at Walter Reed Army Medical Center, where he saw a counselor at the urging of the neurologist treating his head injury. Robles said his first therapist was ''the only person I would talk to'' about both his head injury and the post-traumatic stress he was suffering.
''I got my bell rung; I was knocked out,'' Robles said. ``At the same time, you're coming from a hot zone, and then you've got post-traumatic stress disorder. I was trying to balance those two out.''
When he first returned home, even a minor traffic incident could send him into a rage. His temper is still quick but has improved after counseling, he said.
As he pursues a bachelor's degree in business at Florida Atlantic University, Robles finds it harder to focus on his books now.
The VA faces the challenge of serving this new generation as well as an aging population of veterans from previous wars.
Although the VA system is separate from military hospitals that treat troops on active duty, it also has been tarnished by news reports about poor conditions at Walter Reed Army Medical Center in Washington. The reports led to the resignation of the Army's surgeon general and the creation of a commission to look at improving veteran care.
Some worry that Iraq and Afghanistan veterans will push out older patients who need mental-health care.
''I think that's a very big concern for aging veterans,'' said Mark LaFontaine, a Coast Guard veteran who spent four years as office manager for the mental health department at the Oakland Park VA clinic.
A McClatchy News Service investigation found in February that the new veterans are straining the VA: Between 1995 and the first half of fiscal 2006, general psychiatry visits dropped from an average of 11.7 a year to 8.1 a year per patient.
VA already employees lack the resources they need, said LaFontaine, who serves as president of American Veterans for Equal Rights, an organization that opposes the military's don't-ask-don't-tell policy. ``Who's going to end up handling this new influx that will be seeking medical care?''
Some recent Iraq veterans said it has become harder to get an appointment with a counselor.
When he returned in 2004 and was diagnosed with post-traumatic stress disorder, Junior Telfort of Hollywood found it easy to get in to see a counselor at a VA community clinic. But now, the former National Guardsman has had to supplement clinic visits with weekly group counseling at a VFW hall.
''Sometimes the VA is so backed up I can't get in there,'' said Telfort, 24. ``I can see them . . . every two to three or four months.''
Llorente said some gaps in service exist because a psychiatrist retired. The VA is looking to bring in two more doctors at the Deerfield Beach and Coral Springs clinics.
Until about three years ago, most VA community outpatient clinics offered no mental health care, Llorente said.
Since 2005, the Miami VA mental health system has hired 10 social workers and four nurse practitioners, 3 more psychologists and 6.5 more psychiatrists.
The VA is also hiring former soldiers like Jorge Perez to help new veterans enroll in the healthcare system.
Fresh out of college and newly discharged as an Army sergeant, Perez sat down for a haircut in a Miami barbershop in late 2005 and started talking about his job search. It turned out to be the right barbershop at the right time: Perez was a chair away from Steve Williams, chief of medical administration at the Miami VA hospital, who was looking for someone to help new veterans.
Perez leads them through the lengthy paperwork and around the hospital -- all from the perspective of someone who recently walked in their combat boots.
''They'll open up to me a lot,'' said Perez, 27. ``The main thing is to get them registered into the system and to make sure there are no discrepancies about what they're entitled to.''
Williams said the local VA wants to rid the system of the lingering stigma of the Vietnam War, captured in such films as Oliver Stone's
Born on the Fourth of July
.
''This is not your grandfather's VA,'' Williams said. ``It's not even your father's VA.''