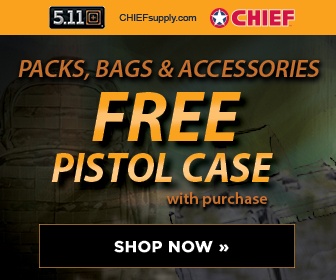 Boston Globe
April 4, 2007
Pg. 1
Democrats defend deadline on Iraq

By Susan Milligan, Globe Staff
WASHINGTON -- President Bush declared yesterday that the military may suffer quick and devastating cuts if the Democrat- controlled Congress does not submit a war funding bill to his liking by mid-April, warnings that deepened a standoff between the White House and Capitol Hill over the Iraq war.
Bush's comments, made at a hastily arranged White House news conference during Congress's annual Easter-Passover recess, suggested that Congress is delaying vital government functions for political purposes by tying troop funding to a deadline for withdrawal from Iraq.
Bush also made his strongest criticism yet of House Speaker Nancy Pelosi , accusing her of undermining US foreign policy by visiting Syria during the congressional recess.
Democratic leaders quickly shot back at Bush, insisting they are honoring the will of an antiwar American public and saying that Bush must accept partial responsibility for weakening the military if he vetoes a bill coupling troop funding with a mandated withdrawal in 2008. They also pointed to a March 28 report by the nonpartisan Congressional Research Service showing that the Pentagon could cover the costs of the Iraq war through most of July by moving money from other accounts.
"I think the president has to become more familiar with the facts -- there's money there" that can be used through June, said Representative John F. Tierney , Democrat of Salem, in a telephone interview from Pakistan, where he is on a congressional fact-finding mission. "He's got to make a decision: Does he want to sit down with Congress and try to work it out? Or does he want to be petulant and say it's his way or the highway?"
Bush repeated his vow to veto the Democrat- sponsored bill tying troop funding to a withdrawal plan. He also laid out specific, ominous scenarios he said were possible if Congress doesn't provide the funding without conditions.
If an acceptable bill is not on his desk for signature by midmonth , he said, "the Army will be forced to consider cutting back on equipment, equipment repair, and quality-of-life initiatives for our Guard and reserve forces." Further, the Army would have to consider cutting back on National Guard and reservist training at home, possibly delaying their readiness to be deployed abroad, Bush said.
If the standoff continues until mid-May, the Army will have to consider cutting back on equipment, including slowing or freezing funding for depots where equipment is serviced, Bush warned. Training for active-duty troops could also be stalled, Bush said, perhaps extending the tours of troops who had hoped to come back sooner. Other units that had not expected to go back to Iraq so quickly might have to be deployed as well.
"Congress's most basic responsibility is to give our troops the equipment and training they need to fight our enemies and protect our nation," Bush told reporters in the Rose Garden yesterday. "They're now failing in that responsibility, and if they do not change course in the coming weeks, the price of that failure will be paid by our troops and their loved ones."
The impasse reflects the growing level of tension between Congress and the White House over the Iraq war. Much like the budget stalemate of the mid-1990s involving former President Clinton and a GOP-run Congress, the current battle appears to have no clear compromise emerging.
Like Clinton in 1995, Bush seems to be hoping to persuade the public Congress has gone too far in trying to usurp presidential authority -- through vehicles such as Pelosi's trip to Syria to meet with President Bashar Assad .
As speaker, Pelosi has pushed through a series of bills on domestic and foreign policy Bush opposes, most recently the war funding bill that includes an absolute deadline for being out of Iraq. Bush contends that a deadline would embolden insurgents.
The House-passed bill would impose a Sept. 1, 2008, deadline to complete the withdrawal of troops, while the Senate legislation would set a target date of March 31, 2008, to complete a phased withdrawal. House and Senate leaders must first reconcile the two bills, and then approve the combined measure, which will be vetoed by Bush. Neither chamber appears to have enough votes to override the veto, meaning that the administration will still be seeking a war funding bill and lawmakers could soon be back at the bargaining table.
But even if the Washington stalemate continues, the Pentagon can keep the war going for months at least, according to lawmakers and foreign policy specialists, though it could have to make some difficult tradeoffs.
The report by the Congressional Research Service says the Defense Department could finance the war through most of July in part by shifting funds from other military programs.
In addition, an obscure law, the Feed and Forage Act, allows the president to incur certain, limited expenses during wartime, going to Congress later on for the official authority, said Lawrence Korb , a former assistant defense secretary in the Reagan administration who is now with the liberal-leaning Center for American Progress. The law, created to make sure a president can respond to an attack quickly if, for example, Congress is not in session, is cited as a possible source of war funds in a Pentagon report called "Budget Execution Flexibility."
"What's not going to happen -- and what never was going to happen -- is that a day will come in which there is a soldier on a battlefield, and he will reach up to fill his weapon with ammunition, and he will be facing the enemy, and the answer will be, 'We have no more ammo, so you can't refill your gun,' " said David Barron , a constitutional law professor at Harvard Law School.
Nonetheless, if Congress and the White House are unable to agree on a funding bill, the Pentagon will have to make difficult choices about programs to cut elsewhere in the world, said Baker Spring, a national security specialist at the conservative Heritage Foundation. "Certainly, there are ways they can juggle things . . . but at some point something's going to have to give," he said.