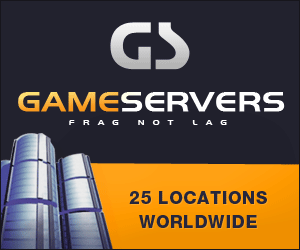 Illegal Cellular Phone Hacking Cyber Terrorism And Abduction Situation
This is a copy of an email that I passed along to a police officer about this emergency that I believe will be critical to you. Here is the Officer Jenkins' contact information as well:
Dorchester County Sheriff's Office
Deputy -----
OCA# -----
Badge# ----
Office Phone Number: ----
Office Phone Number: -----
Cell Phone Number: ----
Fax Number: ----
Email:----------
I also spoke with a Secret Service Agent by the name of Agent ----t about this issue as well. His telephone number is:
-----------
*** Officer Jenkins here is an email I sent to the Straight Talk company/ corporation this morning. I was not sure if you received it or if that was the email that was blocked. Also attached two screenshots of the Straight Talk trouble tickets. This is an emergency and I de require police assistance and maybe more with this terrorism/ cyber terrorism issue.****
Hello,
My name is Emmanuel Jovon Hampton and I am sending you this email to report someone or group illegally hacking a straight talk customer, or by the customer himself, by the name of ----. The cellular phone number is:----. I have also included the numerous emails as well. This individual has been my best friend for 11 years, and has recently disappeared. I have been trying to call him for over a month, but due to the hacking issue I shared with you in a previous email, I have been unsuccessful. I have been dealing with world leaders and have been attempting to resolve this issue, but I do not want Jonathan to be harmed in the process due to the ignorance of others or himself. Also, this individual also knows someone e who has hacked the government previously by the name of Trey Hucks. He is a friend of Jonathan, but nothing was done after the hacking. Jonathan also has a brother by the name of Anthony Scott Inman who has been calling Jonathan from other numbers that were from out of the United States, and we're different every time. Anthony is lives in Pacolet, South Carolina, and I am not sure if he is cell phone hacking, or has possibly hacked his brother's phone. Once again, I know that cell phone hacking is an issue, and ILLEGAL; and I wanted the Straight Talk company to be aware of what is happening. Someone has also duplicated his email address and Hangouts as well. He has two email addresses that he uses and a third that I am not sure of. I am sending this message to all three so you will be able to verify which one is fraudulent. Also I have attached photos of the duplicate and fraudulent Hangout messenger account along with other information. Once again this is an EMERGENCY situation, and an investigating team is more than likely needed, due to the importance of this issue; and I could really use your assistance.
Thank you and please help,
Emmanuel Jovon Hampton