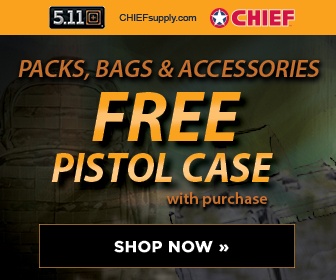 London Times
March 7, 2008 By Deborah Haynes, in Iraq
Gunfire erupted across the broken road of bomb craters and barbed wire in northern Iraq, sending a scruffy group of street children running for shelter.
An Iraqi soldier in his watchtower signalled to several American troops that he had fired the warning shots at a possible insurgent outside their camp, one of many joint outposts that are being put up across this ancient but volatile city.
Five years after the US-led invasion, American forces have yet to bring security to Mosul, which is now the front line of the fight against al-Qaeda after President Bush's troop "surge" brought a plunge in violence in Baghdad and surrounding areas.
A week ago gunmen kidnapped the city's Chaldean Catholic Archbishop, Paulos Faraj Rahho, killing his driver and two guards in an attack that provoked international outrage.
American commanders, determined to turn the security situation around, are building a series of bases and checkpoints throughout Mosul to give US and Iraqi forces a 24-hour presence. They are also erecting a wall of mud and earth around the perimeter in an attempt to prevent extremists from driving weapons in.
Residents, tired of living in fear, just want both sides to stop the shooting and the bombing so that they can live in peace.
Colonel Michael Bills, the US commander in Mosul, is optimistic that he can clear the city of insurgents by July, particularly after an initial 90-day deployment of 900 extra soldiers to his battle space in January was extended indefinitely.
The extension was "because of the importance of clearing and holding the east side", said Colonel Bills, referring to the more upmarket portion of Mosul. A 1,000-strong squadron from his 3rd Armoured Cavalry Regiment covers the squalid west side on the opposite bank of the Tigris river, which divides the city.
Despite the extra American manpower, the campaign for Mosul differs from past stands against al-Qaeda in Iraq because Iraqi rather than US soldiers are leading the fight. Iraqi officers say that their ability to operate is being compromised by a lack of trucks, weapons and ammunition. Inexperience is also a problem.
In addition, several battalions are disproportionately Kurdish, creating distrust and at times open hostility among the city's majority Sunni Arab inhabitants.
The US troops at Combat Outpost Rabi — built in the bombed-out skeleton of a former municipal garage along a notorious stretch of road in western Mosul — checked surveillance cameras to see what the Iraqi guard in the watchtower had been shooting at before they decided it was a false alarm.
Late January told a different story. The soldiers were attacked repeatedly with bombs, mortar shells and rocket fire as they tried to secure the new base. They used blast walls and giant blocks of sand to fortify the crumbling complex, now home to between 40 and 50 Iraqi troops and a rotating unit of two dozen Americans.
"The enemy is still trying to apply pressure but it does not have the same freedom to move," said Captain Justin Harper, 28, from Texas. Camps such as Rabi enabled US and Iraqi forces to conduct regular joint patrols in hostile areas, he noted, resulting in a reduction in attacks over recent weeks.
Iraqi soldiers complain, though. about the shortage of combat transport compared with that of their US partners — who are sometimes forced to drive them to raids.
They are also outgunned by alQaeda. Limited ammunition means that many Iraqi forces use the rounds they find in insurgent caches to arm themselves.
"Our equipment is terrible," grumbled Ahmed Ali Abid, a 22-year-old soldier.
Going on a night operation with Iraqi soldiers, The Times experienced first hand the limited resources of the fledgeling army, which was started from scratch after Saddam Hussein's old military was controversially disbanded after the invasion.
Rattling through the city in the back of an Iraqi Humvee, it was obvious that there were no boxes of extra ammunition, the armour on the doors looked worryingly weak and the front windscreen was a web of cracks from previous bomb blasts and gunshots.
Brigadier-General Nourdeen Hussein Tatar, who led the mission to arrest three low-level al-Qaeda suspects, said afterwards that he has only 53 combat vehicles for a brigade of 3,000 men and that 11 of them were damaged.
"If I had all the equipment I needed I could control Mosul within four months," he said.
Colonel Bills said that transporting parts up north to fix broken and damaged vehicles was the key to improving the equipment situation. He also emphasised that it took years for an army to build a good logistics system to supply its forces.
Unfortunately, time is in short supply. With only 1,900 American soldiers in Mosul, which competes with Basra for the title of Iraq's second-largest city and has a population of about 1.7 million, the US military is relying on 12,000 Iraqi troops and about 9,000 police to win the fight.
Last month Nouri al-Maliki, the Iraqi Prime Minister, pledged a "decisive battle" against al-Qaeda in Mosul but American officers see the mission as more of a continuing campaign. As part of the plan, a Baghdad-style operations centre, linking the Iraqi police, army and border guards as well as the US military, was established last month and is due to be fully operational by April.
Brigadier-General Mutha Habib Jassem, commander of the 2nd Iraqi Army Division, which covers Mosul, said: "All of the security forces have one goal — security and democracy. All of us are fighting the insurgency."
Mosul descended into chaos in late 2004 when the police force temporarily collapsed in a coup for al-Qaeda and other Islamist groups. US troop levels were also reduced as the counter-insurgency effort focused in and around Baghdad.
The city, a melting pot of seven ethno-sects including Sunni Arabs, Kurds and Christians, finally received special attention late last year when the military that said its squeeze on central Iraq had forced al-Qaeda north, triggering an increase in attacks across Ninevah province, of which Mosul is the capital.
Caught in the middle, families living in bullet-scarred houses describe life in the city as miserable but they cling to the hope of a brighter future.
"Nobody controls Mosul," said Razaaq Jerjes, 41, a doctor who gave up a hospital job two years ago after colleagues were killed. "I thank God that I am still alive. We live inside a jungle here. The strong eat the weak."
Swaths of once picturesque streets lie in ruins. The threat of kidnap prevents many children from going to school. The unemployment rate is up to 70 per cent, and basic services are poor. The local government is working on reconstruction projects but efforts are curbed by the continuing security problems.
"I hated Saddam Hussein because he executed my father but I think things were better during his time," said Ahlaam Abid al-Shakour, 37, an accountant. "All we do now is focus on staying alive."