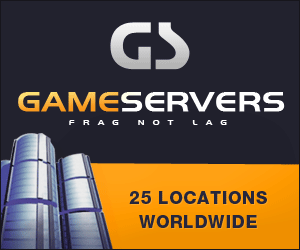 St. Petersburg Times
May 19, 2007
Pg. 1B
Some missions will be combined for efficiency, so crews will fly fewer hours.
By Curtis Krueger, Times Staff Writer
TAMPA -- Federal officials plan to significantly reduce the number of "hurricane hunter" flights from Tampa's MacDill Air Force base this year, even though predictions call for a busy hurricane season.
Crews will fly fewer hours because some of their missions can be combined for efficiency, said Philip Kenul of the National Oceanic and Atmospheric Administration.
For example, some reconnaissance flights in which pilots aim directly into the eye of a storm can be combined with other flights aimed at research purposes. That way, the crews can accomplish two goals with one flight, he said.
Safety will not be compromised, Kenul said.
"We're just trying to be a little bit smarter about the way we spend federal dollars," he said.
But Kenul's comments came only days after the new director of the National Hurricane Center, Bill Proenza, criticized the NOAA for failing to put enough money into research programs and equipment.
Dan Sobien, president of the National Weather Service Employees Organization, said Friday he would like to know more about the reduction in hours.
"If they're saying, 'Hey, this is going to be a busy hurricane season' and yet they're not budgeting (properly) ... then we could run into problems down the road."
Kenul said Friday, "I would have to disagree with anyone who says we are not funding our operations."
He said the best proof is that the NOAA is spending more than $13-million for a new four-engine turboprop P-3 aircraft, increasing its Tampa-based fleet of P-3s from two to three. These are the aircraft that fly into the eyes of storms.
Documents show the NOAA has allocated 354 hours of flying time for various hurricane missions from Tampa during the current federal fiscal year, about half of the 2005 level of 707 hours.
But Kenul said there's more to the story.
First, he said, he recently received $675,000 transferred from the National Weather Service, which is part of the NOAA, that will pay for about an extra 130 hours of flying time.
Also, he said, he is confident the agency will find additional funding if this does become a busy hurricane season and more flights are needed.
For example, he said the agency's budget was supplemented during the busy 2005 hurricane season to pay for airplane fuel.
"We have never canceled a mission because of dollars, and we never will," Kenul said.
Also, the current budget year goes through the end of September. Any hurricane flights in the last two months of the season, October and November, would come out of next year's budget.
The National Hurricane Center plans to issue its predictions for the season Tuesday. Others have estimated there would be 17 named storms, including nine hurricanes.
In addition to the P-3 aircraft based at MacDill, the NOAA also has a G-IV jet capable of flying long distances for hurricane missions.
The Air Force also flies C-130 aircraft into hurricanes in coordination with the NOAA.