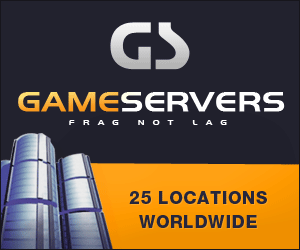 MARIA SUDEKUM FISHER
Associated Press
INDEPENDENCE, Mo. -
Former Kansas City Chiefs coaches Dick Vermeil, Marty Schottenheimer and Gunther Cunningham were among the 2,500 who gathered Tuesday to say a final farewell Lamar Hunt.
The Chiefs owner was remembered during the two-hour memorial service for his contributions to football, to the city and to the lives of the people he touched.
"I must say that towns become cities when someone comes along with the daring of the soul," said Emanuel Cleaver, the former mayor of Kansas City and now a U.S. congressman. "Make no mistake, before Lamar brought the Chiefs to Kansas City in 1963, this was a town known for its lively stockyards, picturesque boulevards and the dubious distinction as the home of the Kansas City Athletics.
"When the Chiefs won the Super Bowl, the world had to pay attention."
Hunt died Dec. 13 in Dallas after a long fight with prostate cancer.
The founder of the AFL and a force in the merger with the NFL, was remembered as a man who gave freely with grace and enthusiasm until the end.
Carl Peterson, Chiefs president and general manager, recalled Hunt's enthusiasm and how he would walk the parking lot on game days, extending his hand to any and all.
"`Hi, I'm Lamar Hunt,'" he would tell the fans. "Lamar was an uncommon man who had no pretenses," Peterson said.
Peterson, whose voice trembled with emotion, said Hunt also was proud of the fact that the Chiefs "had season ticket-holders in 48 states and the District of Columbia."
"I don't know if any other team can say that," Peterson said. "But I can say that Lamar was always questioning me and our ticket office on why we couldn't find somebody in the states of Maine and Vermont to make the Chiefs nation complete."
Hunt was inducted into eight halls of fame and won 13 championships in five sports. Six came from the Chicago Bulls; he was a part-owner since their inception.
"Humility is a hard thing in our world today," Chiefs coach Herman Edwards said. "But through everything he accomplished he was always putting other people in the forefront and giving people opportunities."
Hunt's son, Clark Hunt, who had been groomed to take over Hunt's far-flung sports empire that includes football, tennis, soccer and other enterprises, spoke to the Kansas City fans, many of whom attended the public service clad in Chiefs sweat shirts and jackets.
"Even though my dad called Dallas home for much of his adult life, his heart belonged to Kansas City," Clark Hunt said.
He told of a recent party where conversation turned to favorite places: Nantucket, Hawaii, the French Riviera.
"When it was Dad's turn, he did not hesitate in responding with `Arrowhead Stadium,'" Clark Hunt said. "After a little prodding from the other guests, he went on to explain that no place on earth brought him more joy than the home of the Chiefs."
Clark Hunt also told of a recent visit with the family at Hunt's hospital bedside. When the family solemnly began to file out of the room, "he gave us one last instruction. `Go Chiefs.'"