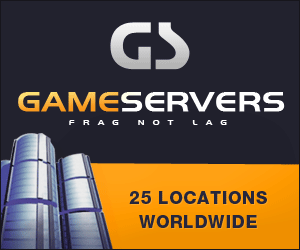 New York Times
December 26, 2006
By C. J. Chivers
SULAIMANIYA, Iraq — The inmates began their strike with an angry call. "Allahu akbar!" they shouted, 120 voices joining in a cadence punctuated by whoops.
They thrust their arms between the metal bars and ripped away the curtains and plastic sheets covering the windows facing the prison courtyard. Their squinting faces were exposed to light.
Their Kurdish guards gathered, ready to control a prison break. There was no break. The inmates were able only to shove their bunks against the doors and barricade themselves in their cells. They settled into a day of issuing complaints.
They were not allowed the Koran, they said. Their rations were meager and often moldy. Sometimes the guards beat them, they said, and several inmates had disappeared. The entire inmate population had either been denied trials or had been held beyond the terms of their sentences, they said — lost in legal limbo in the Kurdish-controlled region of Iraq.
The prison strike here, on Dec. 4, ended when the local authorities agreed to transfer three unpopular guards and to allow copies of the Koran in the cells. But it exposed an intractable problem that has accompanied Kurdish cooperation with the United States in Iraq.
The Kurdish prison population has swelled to include at least several hundred suspected insurgents, and yet there is no legal system to sort out their fates. So the inmates wait, a population for which there is no plan.
The Kurdish government that holds the prisoners says they are dangerous, and points out that the population includes men who have attended terrorist or guerrilla training in Iraq or Afghanistan. But it also concedes to being stymied, with a small budget, limited prison space and little legal precedent to look back on.
"We have not had trials for them," said Brig. Sarkawt Hassan Jalal, the director of security in the Sulaimaniya region. "We have no counterterrorism law, and any law we would pass would not affect them because it would not be retroactive."
The problems reach back to before the American-led invasion, when northern Iraq was a Kurdish enclave out of Saddam Hussein's control.
At the time, the Kurds in northeastern Iraq were fighting Ansar al-Islam, a small insurgent and terrorist group that seized control of a slice of territory along the Iranian border in 2002.
The Kurds captured several prisoners and suspected terrorists, but had no clear idea what to do with them, other than to hold them in cells.
Several weeks after the war started in 2003, an attack by American special forces and Kurdish fighters pushed Ansar al-Islam off Kurdish turf. But the border with Iran had not been sealed before the attack. Most of the insurgents escaped.
In the years since, Ansar al-Islam's ideological war has spread throughout Sunni Arab regions of Iraq, becoming a far more dangerous insurgency. Kurdish jails have swelled with people accused of participating in it.
Many of the detained men exude menace. But others claim they are innocent. And Kurdish officials say they have a limited capacity to disentangle the groups.
Brig. Hassan Nouri, the Kurdish security official responsible for the prisons in northeastern Iraq, said the detainees are in a status resembling that of the American-held detainees in Guantánamo Bay. "We cannot let them go, and we will hold them as long as we have to," he said.
The population's size is unclear. In this prison run by the local security service on a Kurdish military base at Sulaimaniya's outskirts, 120 accused insurgents are held.
Hania Mufti, a researcher for Human Rights Watch who has investigated the prison conditions and the absence of due process for the inmates, said that about 2,500 people are being held by the security services of the two ruling Kurdish parties. She estimated that two-thirds of them are accused of participating in the insurgency.
Ms. Mufti said she has encouraged Kurdish political leaders to set up an independent commission to review each of the accused insurgents' cases.
"We're not saying, 'throw open the doors of the prisons,' " she said, but rather are suggesting that the Kurds create a means to examine the merits of each man's detention, and to determine why and whether each of them should be held and for how long, and under what conditions.
Kurdish officials have not yet developed such a policy; the detainees are essentially warehoused. The strike in early December exposed the strains the unresolved status has placed on the Kurdish government and the inmates alike.
The four visible cells here, spaces of about 7 yards by 8 yards, each were packed with 30 men. The men shared a toilet on the floor outside the cells, in a hall. The group seethes. One inmate shouted at two journalists through the bars. "Stop your hatred toward Islam!" he said. "Otherwise we will kill you!"
Speaking from a law enforcement perspective, Mr. Jalal said the close quarters and evident anger had made many of the inmates more radical, and that the prison serves as an insurgents' nest.
The detainees themselves blame the Kurds. As the disruption began, one inmate who had been outside the cells to meet a family member was swiftly pushed into a guard bunkroom and left with two journalists.
The man, Yunis Ahmad, 34, of Kirkuk, said he had been held two years without being charged. He was briefly detained, he said, by the American military, and then turned over to the Kurds.
Behind him on the wall of the guard's room hung two pieces of heavy electric cable, a common tool for beatings.
Mr. Ahmad said that the Americans had treated him decently, interviewing him politely and giving him food and juice. But since being in Kurdish custody, he said, he had been tortured, including having a bed placed on him and then being nearly crushed with weights and having his arms almost pulled from his shoulder sockets by the guards.
"I promise you, if they pulled your arms like that, you will confess to being in Al Qaeda," he said.
He was an Islamic cleric, he said, and his brother was an insurgent. He said he did not know the reasons for his incarceration. "The people who are here don't know why they are here," he said.
Later, other prisoners spoke through their windows and cell doors.
One man, Ahmed Jamal, 24, said he was an Australian citizen and had been held without being charged since he was arrested by Kurdish authorities in Aug. 2004.
"They don't give us enough to drink," he said. "They don't give us medicine." He pointed to a middle-aged man who was moaning on a bunk, semi-conscious, and said that the authorities would not provide the man with medical treatment.
Mr. Jamal's own journey into custody appeared strange. Kurdish authorities said that Mr. Jamal came to Iraq to join the insurgency, a topic Mr. Jamal was evasive about.
He said he had flown to Baghdad in 2004 because he planned to drive into Jordan illegally, and was then arrested in Mosul by the Kurds. He could not fly directly to Jordan, he said, because the Jordanian government considered him a terrorist, which he said he was not.
Asked how he ended up in Mosul, which is not on the way to Jordan from Baghdad, he shrugged, and said, "My plans changed."
Andrew S. Todd, a senior spokesman for the Australian Department of Foreign Affairs, confirmed by telephone that Mr. Jamal is an Australian citizen. He added that he had been visited by consular officials, who have been discussing his circumstances with the Kurdish authorities. He declined to discuss the case further, citing diplomatic protocol.
Another inmate, Haqi Ismail Ibrahim, an Iraqi Arab who had trained with the Taliban in Afghanistan before the terrorist attacks in the United States in 2001, said he had been held without charges or a legal hearing for more than five years. (Mr. Ibrahim has been held since at least 2002, when he was previously interviewed by The New York Times.)
He said 10 to 15 other inmates have vanished, and that he feared they had been executed. "We asked the Red Cross to search for these people," he said through the bars. "But they do not know where they are."
One of the prisoners who Mr. Ibrahim said was now missing, Qais Ibrahim Khadir, was captured in 2002 after an assassination attempt against Barham Salih. Mr. Salih was then the prime minister of the eastern Kurdish enclave and is now a deputy prime minister of Iraq. Five Kurdish guards were killed in the attempt.
Mr. Salih later said he wanted to spare Mr. Khadir's life, as part of an example of official restraint and respect for life in a country that had endured unchecked state violence under Mr. Hussein. Other Kurdish officials, in interviews in 2002 and 2003, dismissed such notions as fancy, and said Mr. Khadir would be executed.
Mr. Khadir's fate has never been disclosed. Mr. Jalal and Mr. Nouri would say publicly only that he is no longer in his custody.
The International Committee for the Red Cross has an office in Sulaimaniya. Its head of mission declined to comment about the prisoners' allegations, other than to say that the organization visits the prison and the inmates and is in contact with the Kurdish authorities.
The United States military said it was also not directly involved in these jails. "We just don't have that role in the Kurdish legal system," said Maj. Derrick W. Cheng, a spokesman for the Third Brigade, 25th Infantry Division. "We have security overwatch in the area, but we don't have an immediate or direct role in the prisons."