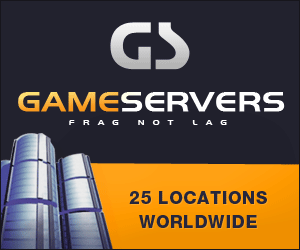 Raleigh News & Observer
August 14, 2007
Pg. 1
Sophisticated simulators, training teach soldiers how to respond in combat

By Jay Price, Staff Writer
Fort Bragg leaders for several months have been fighting Humvee rollovers -- the kind of accident that claimed a 21-year-old soldier from the base Sunday in Afghanistan -- with cutting-edge training and simulators.
Pvt. Alan J. Austin of Houston died near Forward Operating Base Sharana, one of three North Carolina-based soldiers that the Pentagon announced Monday had been killed in separate incidents. His name joins those of more than 100 U.S. troops who have died in Iraq and Afghanistan since 2004 after top-heavy armored trucks, usually Humvees, rolled over. Often the turret gunner, whose torso protrudes from the roof, is the victim.
The Army takes the rollover problem so seriously that it's planning to make the training that has been available at Fort Bragg since January mandatory for all soldiers before they deploy.
Rollovers may be impossible to eliminate, given the unwieldy trucks, harsh road conditions and aggressive driving made necessary by roadside bombs and insurgents. But classroom training and high-tech simulators give Humvee passengers lessons in how to stay alive when the accidents happen.
Indeed, Army safety experts say that the number of rollover fatalities has been declining steadily since 2004, after crude versions of the training began.
Fifty-four soldiers died in rollovers in fiscal 2005, the year ending Oct. 1. That declined steadily, to 20 so far this year with less than two months left, said Samuel Woolf, who runs the department at Fort Lee, Va., that's responsible for developing driver training for the Army.
Woolf credits the rise in training. That training happens in Kuwait for units about to move into Iraq and at several bases around the country, including Bragg.
Eventually, Woolf said, all troops will get trained at their home bases immediately before deployment when enough simulators are in place. He wasn't sure how long that would take.
For now, the training is optional.
On a recent day, members of a psychological operations company borrowed the simulator normally used by the 82nd Airborne Division, which is almost completely deployed. The company commander, Maj. Erin Whitney, 33, of Cedar Falls, Iowa, said she and her senior sergeant decided it was a smart idea.
"You want the first time you roll over to be when you're not getting shot at, and this is a good, controlled environment," Whitney said.
The heavy, crude latches on the doors are difficult to use even under normal conditions, and she said that the chaos of an accident can only make it worse.
Nearby, five of her soldiers climbed into the simulator.
Jerry Featherman, a former paratrooper who works for the contractor that runs the training, tilted the Humvee chassis first one way, then the other, using a hydraulic motor. The training isn't just theory for him: In Afghanistan, Featherman was once sent to help clear a rollover accident scene, only to find a friend pinned underneath.
As Featherman swung the simulator, the soldiers inside concentrated, trying to figure out whether it had reached the crucial tilt of 25 degrees.
That's the point of no return for an armored Humvee, said Rick Smith, the project manger for the contractor, Virginia-based Stanley Associates. The training is designed to help riders recognize that amount of tilt by feel.
When they feel it, the whole crew is supposed to yell "rollover." The gunner drops inside as the rest of the crew helps by yanking him in, then all take various measures to brace themselves.
Crew members go through various procedures for freeing themselves from the truck, setting up defenses and, if necessary, calling for medical help. They also are taught techniques to use if the truck tumbles into deep water, which has happened several times in the canals and rivers of Iraq.
The goal, Smith said, is to make the reactions to the rollover so familiar that the soldiers act without thinking.
With their 240-pound doors and industrial-grade door latches, armored Humvees are hard enough to get out of when the truck is right side up and stopped in a safe place.
Whitney, who went through the training herself, said handling the simulated rollover wasn't as simple as it might seem, even for someone who had spent hundreds of hours in a Humvee.
"It's pretty confusing when you're upside down," she said. "It's hard to find the door handles, the seat belts, and at night, maybe being shot at, it would definitely be much more difficult."
Adding to the chaos, body armor shifts and presses on a soldier, and he has to try to control a rifle to keep it from tumbling, all while the soldiers around him are scrambling, she said.
The trainers are sure they're making a difference. Army safety experts say that even more basic forms of training cut troops' chances of being killed in a rollover by 230 percent, Smith said.
His company has trained about 1,100 Bragg soldiers since January. Word is getting back to the company from soldiers who think the training saved their lives, including the crews of two 82nd Airborne Division Humvees that overturned in Afghanistan in separate accidents in April. One came to rest upside down in 3 feet of water.
A safety e-mail message passed around the unit said that both Humvee crews had followed the drills they were taught, with the gunners dropping down the hatch.