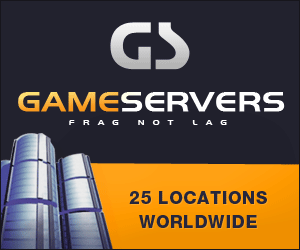 CQ Today
April 17, 2008 By Josh Rogin, David Clarke, and Liriel Higa, CQ Staff
The House Democratic leadership is close to finalizing a decision to combine all outstanding Bush administration requests for war funding — totaling at least $170 billion — into one huge bill, according to lawmakers and aides.
Such a move would clear war funding from the congressional agenda until well into the next administration.
On top of the war funding, Democrats also want to attach billions of dollars in domestic spending initiatives to the measure, which could be the only appropriations bill enacted this year.
John P. Murtha, D-Pa., chairman of the House Appropriations Defense Subcommittee, estimated the bill would outline about $102 billion in war spending for the remainder of the current fiscal year, which ends Sept. 30, plus an additional $70 billion or so in fiscal 2009 war spending.
A spokesman for House Speaker Nancy Pelosi, D-Calif., said that no final decision has been made on the strategy for the bill, but privately, other lawmakers and aides said that the decision to combine two fiscal years of war funding in one bill was nearly complete.
"This would be a strong possibility," said one senior Democratic aide, adding that by passing 2009 war funding now, Congress "could provide the next president the ability to use the funds any way they wish."
The aide said that a Democratic president, for example, would be free to use the money to begin withdrawing troops.
More immediately, Democratic leaders believe that by offering more than $170 billion in war funding, they can blunt Republican attacks on them for failing to support the troops, a senior Democratic appropriator said. The lawmaker, who declined to be identified, said the strategy also would increase Democrats' leverage to seek extra discretionary funding.
But Republican leaders were quick to warn that the strategy, while generally welcome, would not be a successful way to add domestic funding to the bill.
"That would be OK, but it still doesn't provide a way for Democrats to get a bunch of extra spending done without both White House and veto-sustaining Republican opposition," said House Minority Whip Roy Blunt, R-Mo. "We are not going to do this supplemental if it includes stuff that is not defense-related."
The White House declined to comment on the Democratic strategy.
This latest tactical approach by House Democratic leaders comes after an earlier idea to split the supplemental into separate portions for Iraq and Afghanistan ran into strong criticism. The White House, Republicans and even some defense-minded Democrats attacked the notion as unworkable after that proposal was floated last week.
James P. Moran, D-Va., a senior House appropriator, said that the new plan was the "best idea yet" because it would provide funds for the military through June 2009.
Democratic leaders have not decided yet how to attach the domestic funding to the supplemental or whether the total bill would fall within the $170 billion range, Moran said.
House Majority Leader Steny H. Hoyer, D-Md., said that House leaders planned to bring the supplemental to the floor by the first week of May. A committee markup had been planned for this week but got pushed off, with some discussion of the supplemental heading straight to the floor.
But Jerry Lewis of California, the ranking Republican on the House Appropriations Committee, warned against bypassing the committee.
"Any attempt by the Democrat leadership to use procedural gimmickry to jam billions in unrelated spending down the throats of the American public . . . will ignite the full and unadulterated opposition from the Republican members of this committee," he said.
The administration requested a total of $196.4 billion in fiscal 2008 for operations in Iraq and Afghanistan. Late last year, Congress approved $88.3 billion of that request (PL 110-116, PL 110-92, PL 110-161), according to the Office of Management and Budget's (OMB) tally.
The administration requested $70 billion for war funds for fiscal 2009 in its February budget request, citing an inability to fully outline next year's needs while this year's request was still outstanding.
Defense Secretary Robert M. Gates testified in February that the total request for war funding for fiscal 2009 could be around $170 billion.
But at a hearing of the Senate Appropriations Committee on Wednesday, OMB Director Jim Nussle refused to say whether Bush would submit an updated fiscal 2009 war request.
Senate appropriators made it clear at the hearing that they would insist on including domestic funding in the war supplemental. Nussle warned the committee the president will veto any bill that costs more than the $108.1 billion he has requested.
"The president has made it clear that he will veto any attempt to hijack this much-needed troop funding bill," Nussle said.
This stance angered committee members. "Since you're pugnacious, guess what? I'm going to be pretty pugnacious, too," said Barbara A. Mikulski, D-Md., before insisting she wants the bill to include $490 million for local law enforcement grants.
The Senate panel is considering including around $24 billion in domestic funding, a Senate aide said, with about $10 billion of that to be set aside for infrastructure projects such as bridge and road repairs.
It also could include funding for economic "stimulus" items, such as unemployment insurance, as Democrats try to link the war's cost to the struggling U.S. economy.
Other possible add-ons include $500 million for the World Food Programme and $350 million for wildfire suppression programs, appropriators said.
Nussle urged senators to save their domestic funding plans for the regular appropriations process rather than risk slowing enactment of the war funding measure, which Nussle said is needed by Memorial Day to avoid furlough notices being sent out to Defense Department employees.
David Clarke contributed to this story.