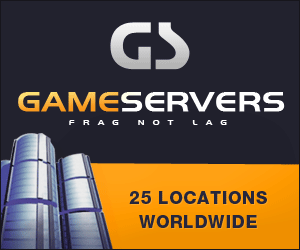 Washington Post
April 17, 2008
Pg. 14
By Blaine Harden, Washington Post Foreign Service
TOKYO, April 16 -- North Korea is facing a humanitarian crisis this year and will likely need large food donations from the international community, the U.N. World Food Program said Wednesday.
"Major sources of food for North Korea are all going down, and there is no very good prospect that any will go up soon," said Tony Banbury, the agency's regional director for Asia.
This year's food shortfall is projected to be 1.66 million metric tons, about double the need of last year and the highest since 2001, according to the U.N. Food and Agriculture Organization.
The fast-worsening situation in the closed communist country -- where prices for staples have doubled in the past year -- is the result of what U.N. officials describe as a pernicious confluence of flood-damaged local harvests, soaring world food prices and an unexpectedly sharp drop in aid from neighboring South Korea and China.
International donors that in the past have provided food through the United Nations have not been lined up this year. In large measure, that is because the North announced in 2006 that it would not want or need large amounts of food aid.
"There is at present no plan by our donors or by North Korea to seek the much larger World Food Program operation that would be able to help fill the gap," Banbury said by telephone from his office in Bangkok.
North Korea has suffered for decades from chronic and sometimes catastrophic food shortages. In the mid-1990s, severe famine caused the deaths of an estimated 2 million people.
Since then, the growth of local markets in the North and the development of a mechanism for delivering outside aid have headed off famine, if not hunger.
But it is different this year, in part, because floods last summer destroyed a quarter of North Korea's rice crop and a third of its corn. And the cash-strapped North's capacity to buy outside food has been squeezed by sharply higher world prices, especially for rice.
As significant, said Banbury, are the changing policies of South Korea and China.
South Korea's new president, Lee Myung-bak, has conditioned his country's usually large gifts of food and fertilizer on the North's progress in dismantling its nuclear program and improving human rights.
North Korea has bristled at Lee's policy, expelling some South Korean officials from an industrial park last month and engaging in angry rhetoric.
"No food aid is moving from the South to North Korea, as far as I am aware," Banbury said.
China, the North's closest political ally and principal economic benefactor, has also reduced food aid and has raised prices on the food it sells to North Korea, Banbury said. The price hike is the result of efforts to limit food exports and control domestic prices as demand rises.
The World Food Program country director in North Korea, Jean-Pierre de Margerie, said in a statement from Pyongyang that "now it takes a third of a month's salary just to buy a few days worth of rice."