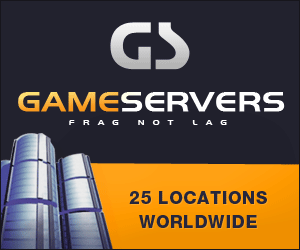 London Sunday Telegraph
June 15, 2008 By Tom Coghlan and Colin Freeman
With the latest outrage, the insurgency has shown that its ability to stage 'spectaculars' is undiminished by setbacks in the field
Overlooking the dusty road into one of Afghanistan's most lawless cities, the newly-painted guard towers of ­Kandahar's Sarposa prison are supposed to be a reminder to local people of how justice has finally come to town.
In recent years, coalition ­officials have spent millions turning the 60-year-old building into a showcase facility for Afghanistan's new government, issuing guards with crisp new uniforms and giving them lessons on how to treat their charges humanely.
Rather less attention, however, seems to have been spent on the jail's most basic function – security.
Yesterday, Sarposa's entire population of 1,100 inmates – including murderers, bandits and about 450 hardened Islamic militants – was enjoying freedom after an audacious Taliban attack engineered one of the biggest mass jail breaks in history.
In a spectacular raid which confounded hopes that the Taliban was now on the back foot, a group of about 30 heavily armed insurgents launched an assault on the prison on Friday evening, using two suicide bombers to blow open the gates and then massacring at least 15 dazed guards as they tried to put up a fight.
The inmates fled into the night through the lush pomegranate groves that surround the building before coalition troops could arrive from their base on the far side of the city. Convoys of Taliban-driven getaway minibuses were waiting nearby with engines running.
Yesterday, as coalition and Afghan officials launched an urgent review of security in every jail in the country and declared a state of emergency in Kandahar, Taliban supporters around the region began slaughtering sheep in anticipation of being reunited with their jailed relations.
The militant faction's excitable media spokesmen – normally prone to wild exaggerations of their military successes – for once had no need of hyperbole. Unable to contain their glee at such a propaganda victory, they spent much of the day issuing taunts to the Western-backed government of President Hamid Karzai, and making blood-curdling threats of similar actions for the future.
"We released all the prisoners, including 450 Taliban, we killed most of the guards, and we blocked the roads into the city so that our fighters could escape," crowed Qari Yusuf Ahmadi, a Taliban spokesman for southern Afghanistan. "This was our first attack in the very heart of Kandahar, and this is a signal to the puppet government of Hamid Karzai and the infidel government of the West that they should not forget the Taliban."
Witnesses said that the attack began at around 9pm, when a suicide bomber driving a water tanker laden with explosives careered towards the main prison gates.
As another suicide bomber on foot blew up the jail's rear gate, masked motorcyclists armed with automatic weapons and rocket-propelled grenades streamed into the jail's four main courtyards, breaking open every cell door in sight.
Of particular interest to them was the prison's high-security political section, which was home to a large contingent of medium-ranking Taliban suspects handed over to the Afghan government by American forces.
"First we exploded two suicide attacks and then our mujahedin riding motorcycles entered the prison and killed the remaining security guards," said Mr Ahmadi. "We successfully freed all prisoners including our jailed Taliban."
The operation and the ensuing gunbattle with prison guards and police lasted nearly an hour, during which eight prisoners were killed.
The Afghan government claimed that the prison's police and guards had managed to keep hold of about 200 inmates, but local officials said later that the jail had been emptied.
"It was an unprecedented attack and together with foreign forces, an operation has been launched to track down and arrest the prisoners," said Mohammad Qasim Hashimzai, Afghanistan's deputy justice minister. "We are trying to find out if there was any inside help."
He said the prison's senior manager, Abdul Qabir, was under investigation, although he stressed that was a routine measure in such cases.
Ahmed Wali Karzai, the head of Kandahar's provincial council and a brother of President Karzai, disclosed that the escaped Taliban included commanders, trained assassins and volunteers who had undergone grooming for suicide bomb missions. "It is very dangerous for security," he said. "They are the most experienced killers and they all managed to escape."
Witnesses described seeing other inmates running along the roads and scattering into nearby villages before the Canadian troops, who are part of the Nato-led force based outside Kandahar, could arrive.
Disappearing along with them, meanwhile, was any lingering notion that the Taliban are still a rag-tag force incapable of much more than unsophisticated skirmishing.
Only as this month began, British forces in southern Afghanistan claimed the movement was on the brink of military defeat after losing more than 7,000 fighters in combat.
But costly encounters in conventional battle have focused Taliban commanders' minds on developing more sophisticated tactics, conserving their resources for better-planned "spectaculars".
The first of these took place in Kabul in January, when a combined suicide squad of gunmen and fighters blasted it way through security at the city's Serena hotel, a five-star facility favoured by Westerners, killing six people.
Then in April, marksmen managed to breach security at a parade attended by President Karzai and Western diplomats, opening fire on the crowd and killing three. "We are changing tactics and the foreigners won't see what is coming," said Mr Ahmadi.
Yesterday a roadside bomb exploded near a US Humvee in western Afghanistan, killing four Marines in the deadliest attack against American troops in the country this year. Last month, the total of American and allied combat deaths in Afghanistan exceeded for the first time the total in Iraq, with 19 fatalities in Afghanistan compared with 14 in Iraq.
Sarposa Prison has recently been accused of torture by inmates, who claim to have been whipped and electrocuted by their Afghan jailers.
Last month, about 40 prisoners stitched their lips together as part of a hunger protest by several hundred inmates over being held for up to two years without trial. They will now be free to air their grievances more widely, which is likely to increase support for the Taliban cause.
Kandahar province was where the Taliban first emerged in the 1990s under the leadership of Mullah Omar, the one-eyed preacher whose hardline Islamist vision for Afghanistan still has strong support in the area. However, unlike the rural areas surrounding it, the city of Kandahar is supposed to be firmly under Afghan government and Nato control.
Sarposa Prison was until now one of the showcase development projects for the Canadian government, which is one of only four countries that has a sizeable troop contingent in Taliban-infested southern Afghanistan, along with the British, Americans and Dutch.
Canadian prison officials were sent to train guards and teach them about human rights, until now a largely unheard of concept within the Afghan penal system.
Their funding of the jail programme is just a tiny part of the mounting bill that foreign governments have incurred through their efforts to support Afghanistan's fledgling democracy.
Last Thursday, international donors pledged another £10 billion at a conference in Paris, despite mounting concern that much of the money is disappearing through corruption and sheer incompetence within Afghanistan's government.
Yesterday Canadians reacted with dismay at seeing their prison project in ruins.
"The message this attack sends is that the insurgents can act with relative impunity even into downtown Kandahar," said Colin Kenny, the head of the Canadian senate's committee on security and national defence, and a campaigner for more Nato troops to join the Afghan mission.
"The other message it sends is to the insurgent rank and file: if you get captured, we'll get you out."