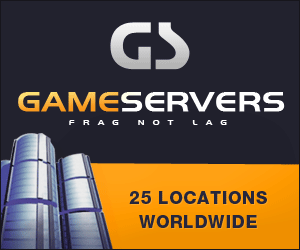 Wall Street Journal
December 9, 2006
Pg. 4
Panel Advocates Engagement -- At the Risk of Alienating Israel

By Yochi J. Dreazen and Neil King Jr.
WASHINGTON -- The Bush administration has spent the past six years shaking its fist at Syria because of Damascus's ties to Islamic extremists across the Middle East. But now Iraq's civil war is sparking calls for the U.S. to reach out to Syria, raising the possibility of a U.S. policy shift that could put Washington on a collision course with Israel.
Members of the Baker-Hamilton commission, backed quietly by a number of senior Bush administration officials, say it is critical for the U.S. to find a way of persuading Syria to abandon its close ties with Iran and drop its support for Hezbollah and other militants. They want the White House to offer Damascus a series of economic and political incentives, including America's help in pressuring Israel to relinquish the disputed Golan Heights.
The approach would be a high-stakes turnaround for the Bush administration that would be certain to anger Washington's closest ally in the Middle East; senior Israeli officials are already publicly objecting to the possibility of new U.S. overtures to Syria. But advocates of greater engagement with Syria argue that there may be no other choice. They say a decision by Syria to use its influence over Iraq's Sunni population to help calm the situation there -- paired with Syrian moves to end support to Islamic-militant groups like Hamas -- could significantly improve conditions in Iraq and across the region.
Securing Syrian assistance would come at a high cost, and so far the Bush administration has reacted coolly to the idea. Senior administration officials question both the intentions and the capabilities of Syrian President Bashar al-Assad, whom they deride as weak and untrustworthy.
These officials argue that Mr. Assad -- who took power in 2000 after the death of his father, strongman leader Hafez -- is unable to control his government or military firmly enough to ensure that a formal Syrian commitment to cut ties to Hezbollah or Hamas would be honored. "He's not his father," one senior official said.
The calls to engage Syria are alarming many Israeli officials, who fear Washington's need to extricate itself from the morass in Iraq may result in new American pressure for Israeli territorial concessions.
Israeli Prime Minister Ehud Olmert this past week said that his government disagrees with the "attempt to create linkage between the Iraqi issue and the Mideast issue" and that it would be premature to resume peace talks with Syria. Israeli Foreign Minister Tzipi Livni was scheduled to meet with U.S. Secretary of State Condoleezza Rice Saturday to relay her government's concerns, Israeli officials said.
Edward Djerejian, a former U.S. ambassador to Syria who drafted a good portion of the Baker-Hamilton commission's report, said that Syria is the key to the regional puzzle and that the U.S. can ill afford to ignore it. The panel, a congressionally funded group of five prominent Democrats and five leading Republicans, said in the report issued this past week that the administration's Iraq policy is failing and called for most U.S. combat troops to leave the country by early 2008.
In an interview, Mr. Djerejian said the aim of any future U.S. negotiations with Syria should be to persuade Damascus to cut off its aid and trans-shipment of Iranian arms to Hezbollah in Lebanon and Hamas in the Palestinian territories. In addition, Syria should be pressured to cajole Hamas into recognizing Israel's right to exist, a move -- however unlikely -- that could rejuvenate the stalled peace talks between Israel and the Palestinians.
Mr. Djerejian said talks with Syria would have a second, important goal: driving a wedge between Damascus and Tehran, whose growing political and military alliance is sparking fears of an Iranian-dominated "Shiite crescent" stretching from Iran to Lebanon. The U.S. is already making a broad push to enlist traditional Sunni Arab powers like Egypt in a coalition to offset Shiite Iran's growing regional power, but Mr. Djerejian said the effort is doomed to fail without Syrian involvement. Syria is controlled by members of its Allawite minority, a form of Shiism that is rejected as heretical by some Sunnis.
The heated debate over Syria reflects growing concern in Washington over the dire situation in Iraq, where a civil war has left tens of thousands of Iraqis dead, along with nearly 3,000 American military personnel. The chaos there has sparked fears of a wider, regional conflagration.
When the U.S. invaded Iraq in March 2003, President Bush argued that getting rid of Saddam Hussein was the best way to boost the chances for a settlement of the Arab-Israeli conflict. Now, the Iraq Study Group is arguing the reverse: that ending the Arab-Israeli conflict, particularly the long-running dispute between Israel and Syria, would do much to improve the odds for success in Iraq.
Critics in the U.S., in Israel and among some Arab allies have questioned that assertion. They say the approach recommended by the commission co-chairmen, former Secretary of State James Baker III and former Democratic Rep. Lee Hamilton, risks further empowering Damascus and Tehran, with slim chance of getting anything in return.
Dennis Ross, a former Mideast envoy in the Clinton and first Bush administrations, said he favors greater engagement with Syria provided that Washington first tells the Assad government that it would pay a price for choosing not to cooperate. He said the administration could threaten to fully enforce the Syria Accountability Act, legislation enacted in 2003 that imposes travel and economic sanctions on the country, or impose other punitive measures. The U.S. could also make clear that it could make a new push for a Syrian-Israeli peace accord if Damascus drops its support for Hamas and Hezbollah.
"It's important to not convince Syria that we need them more than they need us," Mr. Ross said. "You have to concentrate their minds with what they will lose by not cooperating before you can get them to change their behavior."
Israeli officials and their congressional supporters question the Iran Study Group's recommendation that the U.S. convene a new round of Mideast peace talks with an eye toward cajoling Israel to return the Golan Heights to Syria. The group said in its report that the strategically important plateau, which Israel seized in the 1967 Six Day War, is the biggest incentive that could be offered to Syria. The Clinton administration during its last year in office tried to broker an Israeli withdrawal from the Golan Heights in exchange for security guarantees and a full peace accord with Syria, but the talks broke down in 2000 and haven't resumed.
Dore Gold, a former Israeli ambassador to the United Nations, said in a critique of the Baker report that "it is particularly disturbing" that the panel "does not call for the complete dismantling of international terrorist organizations in Syria as a precondition for the Israeli-Syrian agreement it foresees."
Messrs. Baker and Hamilton have said they are hopeful that Syria might be open to cooperating over Iraq, a confidence they don't share vis-à-vis Iran.
Mr. Baker said he isn't making Israel a pawn in a plan to rescue the U.S. in Iraq. "The road to peace in Iraq lies through Baghdad," he said this past week. "The road to Arab-Israeli peace lies through Jerusalem. We are not linking the two, but there is a relationship."