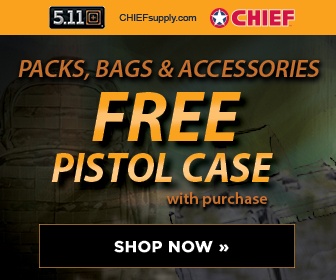 Wall Street Journal
March 3, 2008
Pg. B1
By August Cole, Andy Pasztor and Daniel Michaels
The upset choice of Airbus planes as the U.S. military's newest aerial-refueling tankers represents nearly six years of planning and investment, but perhaps just as important was the relationship between a pair of executives at Europe's biggest aerospace company and its U.S. partner who needed wins of their own.
Scott Seymour, then head of Northrop Grumman Corp.'s aircraft systems unit, and Ralph Crosby Jr., the top U.S. executive for Airbus parent European Aeronautic Defence & Space Co., parlayed their long association and knowledge of the Pentagon's bureaucracy into a $40-billion victory.
On Friday, the U.S. Air Force announced the surprise decision that a team led by Los Angeles-based Northrop won a contract to build 179 modified twin-engine Airbus A330s to start replacing the nation's geriatric fleet of more than 500 Boeing Co. tankers. Chicago-based Boeing had been heavily favored to win, prompting angry criticism from its supporters in Congress.
In the end, the Northrop-EADS team overcame Pentagon distrust -- and its own occasional misgivings -- to snare one of the U.S. military's prize awards with a plane that is larger, more flexible and arguably less expensive to maintain than Boeing's offering. The win opens the door for billions of dollars more in follow-on orders as the government eventually retires all its Eisenhower-era tankers.
"This was a pretty bold step," Mr. Seymour said of the bid. "Initially, there was certainly a lot of healthy skepticism." Mr. Seymour, 57 years old, coincidentally retired from Northrop on Friday, closing his career on perhaps its highest note.
Messrs. Crosby and Seymour not only were longtime friends and business associates, but they had collaborated successfully on an earlier joint program to sell Northrop-designed unmanned aircraft in Europe. The rapport also reflected similar personalities. According to people who worked with them, both had reputations as unconventional and sometimes impatient managers prone to chafe at the more-cautious style coming from their headquarters.
For Mr. Crosby, 60, a French-speaking West Point graduate, the win is the culmination of his attempt to transform EADS North America into a major Pentagon player. Mr. Crosby sees broad implications for the defense industry because the Pentagon's decision to use a European plane "is a transformational shift in the way that weapons systems are acquired. It's an acknowledgment that globalization is real."
The components for the planes, rather than being shipped to Toulouse, France, for final assembly, will be put together by Airbus in Mobile, Ala. Northrop's lead role on the tanker contract involves overseeing a huge web of suppliers as well as specific tasks like installing systems to protect the tankers from enemy missiles.
Boeing can appeal the award while it tries to sell its tanker to other countries -- a move that will likely be more difficult now that its own government has chosen its competitor -- or it could bide its time until well into the next decade for a chance to bid on another batch of replacements. In a statement on Friday, Boeing said it was disappointed with the outcome, but would wait to decide what to do next until until after the Pentagon explains why Boeing lost.
Pentagon officials said they liked the Airbus tanker's versatility. It can carry 7,000 gallons more fuel than Boeing's jet, plus 30 more people in the cabin, for a total of 37,000 gallons and 220 people. "I can sum it up in one word: more," Gen. Arthur Lichte, who commands the Air Force's tanker fleet said Friday. "More passengers, more cargo, more fuel to offload, more patients that we can carry, more availability and more dependability."
Airbus and its parent began mulling the notion almost six years ago of competing on their own against Boeing, but they were afraid that the Air Force would simply use European interest to drive down Boeing's prices. Seeking to establish its credibility and position itself for an eventual run at the U.S. military tanker market, EADS methodically invested more than $100 million to develop equipment such as the pipe used to pass fuel from the plane's tail, called a boom. This piece of technology was critical, Mr. Crosby said, to being perceived as a credible competitor. EADS also aggressively pursued and won smaller tanker contracts around the world.
EADS, which had been created in 2000 by merging the national aerospace companies of France, Germany and Spain, was still struggling to integrate its operations and develop a viable defense business. Aside from its commercial-airplane division, the new company had few big programs under its belt -- and Washington showed even fewer signs of welcoming the Europeans.
"At the beginning, we thought that we had to compete -- it was a question of credibility," says EADS Chief Executive Louis Gallois, who sat on the company's board at the time. "We couldn't say we're a world leader in aeronautics, if we didn't compete."
In 2003, Boeing had come close to snuffing out the threat by winning a deal to lease 100 tankers to the Air Force for $23 billion, but the deal fell apart after a revelation that a top Boeing official had conducted illegal job negotiations with an Air Force acquisition official who later joined the company. The U.S. put the contract up for rebidding.
Mr. Crosby, who believed that a U.S. partner was essential if the Pentagon was going to select Airbus planes, approached Mr. Seymour at Northrop about teaming with EADS after being rebuffed by Lockheed Martin Corp. At the outset, the partnership with Northrop was a glimmer of an idea among a tiny group of officials from both contractors. "It started out as, 'Let's explore,'" Mr. Seymour said, but then gained momentum when EADS won a competition to supply refueling aircraft to Australia.
Not long after the Paris Air Show in 2005, the two companies announced that EADS would be a subcontractor to Northrop on the tanker contract. EADS earlier that year homed in on Mississippi, Alabama, Florida and South Carolina as potential assembly sites for its planes, finally settling on Mobile, Ala. "We knew we had to team early, and have the credibility of having a site selected," said Mr. Crosby.
Within their companies, both managers faced growing internal pressure to win new contracts, and each felt he had to justify the expense and risk of embarking on a high-stakes course. The pair had worked on Northrop's B-2 Stealth bomber program and climbed up that company's management ranks together. Frustrated at being passed over for Northrop's top job years before the tanker competition kicked off in earnest, Mr. Crosby jumped to EADS North America in 2002 and his marching orders were clear: reel in some marquee Pentagon programs.
By late 2006, Mr. Seymour, who replaced Mr. Crosby inside Northrop, was feeling huge pressures of his own to deliver on growth projections, particularly after losing to Lockheed on a bid to build the next generation of U.S. manned spacecraft. "My bosses had given me their confidence" to pursue the multi-billion-dollar space project, "and I didn't deliver," he said. "That didn't sit well with me."
So leaders of the underdog tanker team went on offense. Although avoiding Boeing's ethics troubles, EADS supporters lambasted the lengthy delays and performance shortfalls plaguing Boeing's 767 tanker deliveries to Japanese and Italian forces.
In January of this year, Airbus went further, announcing that if the Northrop/EADS consortium won the tanker, it would assemble all of its A330 commercial freighter aircraft in Alabama, adding potentially hundreds more jobs to the 1,000 already tied to the tanker project. In early 2007 when Northrop's senior leadership worried the Air Force's criteria didn't give them a fair shot, Mr. Seymour assuaged their fears by pointing to the service's new-found willingness to share information and tweak bidding criteria.
The Air Force eventually evaluated capabilities like hauling cargo and people in addition to the ability to ferry fuel -- key attributes for the Northrop-led team. This period marked "a purposeful shift for the rest of the way in transparency and dialog," he recalls.
Looking back, EADS officials acknowledge they couldn't have succeeded without Northrop and its track record with the Defense Department. While it has a large warship business and a long history of building military airplanes, Northrop's last big warplane contract was for the B-2 bomber. The victory, which surprised even many senior Northrop officials, could change perceptions of the company throughout the international defense community.
"There are some who had the view that Northrop, while we were a Tier One company, maybe weren't quite on the same footing as" industry behemoths Boeing and Lockheed Martin, according to Ronald Sugar, Northrop's chairman and chief executive. "I think this will probably change that."