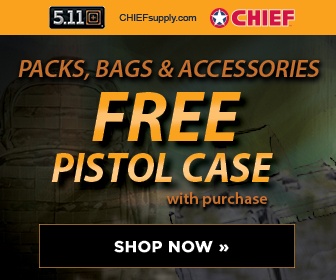 San Antonio Express-News
March 5, 2008 By Scott Huddleston, Express-News
A national organization has opened a local transitional housing complex for wounded warriors that could be a model for the nation. Operation Homefront hadn't planned on moving anyone into the complex until a scheduled March 18 grand opening. But the group already has taken in two struggling families.
"They had nowhere to go," said Amy Palmer, co-founder of Operation Homefront.
Families of the wounded often run into debt while waiting for combat pay to be replaced by veterans or Social Security disability benefits. The process can take more than a year, Palmer said. Some families declare bankruptcy after a military wife has to quit her job to move to Fort Sam Houston.
Most residents of the complex will likely be former patients of Brooke Army Medical Center and their families, Palmer said. The complex is about 4 miles northeast of BAMC, a major center for treatment and therapy for burns, amputations and other combat injuries.
Transitional sites also are planned for San Diego, Calif., Phoenix and Silver Spring, Md., but the one here will be a template for the others, Palmer said.
Operation Homefront, formed in 2002 to help deployed and wounded troops, has called on builders and lenders to help the wounded get mortgage financing, especially for homes in overdeveloped neighborhoods.
Any efforts to speed up the military medical board process and approval of disability claims would also help, Palmer said.
For now, the organization is asking businesses and individuals to sponsor transitional housing. The Wal-Mart Foundation, PGA TOUR and two anonymous individuals have agreed to sponsor two- and three-bedroom units at the complex, called Operation Homefront Village. But there already are 12 families on a waiting list.
Families will stay in the wheelchair-accessible units rent-free, typically for six months to a year, while saving for an apartment or mortgage down payment. Sponsorships are $35,000 for the first year, including furniture, and $25,000 for each additional year, for a three-bedroom unit; $30,000 and $20,000 for a two-bedroom unit.
Operation Homefront also is looking for churches, veterans organizations and civic groups to sponsor barbecues and special events, as well as donations of food, diapers, DVDs and other items.
"We'd like to do as much as we can to get these families engaged in the community," Palmer said. "It lets them know San Antonio supports them."
The two-building site is part of a new 15-building complex, The Republic of Woodlake, managed by The Lynd Co. Palmer said it was more feasible to lease part of the property, which has a fitness center, swimming pool and night manager, than build its own complex.
The site includes a community center with computers where vets and spouses can get tutoring and help with claims, college enrollment and scholarship applications. Each family will meet monthly with a counselor to "make sure they progress in their transition process," Palmer said.
Meredith Leyva, an Operation Homefront co-founder based in Norfolk, Va., said the complex fills the gap between post housing and a permanent home. San Antonio has the greatest need for transitional housing because many of the wounded come to BAMC, which is less cramped than other facilities, she said.
"It's telling that we haven't officially opened this complex, and there's already a waiting list," she said. "We have many families that deliberately try to get to BAMC because of the quality and pace of care there.
"We want this to be the model for what works and what doesn't work."
Palmer can be reached by e-mailing
amy@operationhomefront.net
or calling (210) 659-7756.