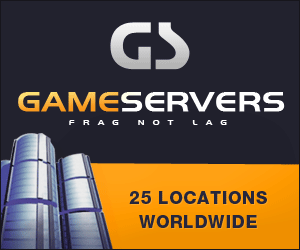 Washington Post
March 17, 2008
Pg. 15
Fine Print
By Walter Pincus
A House hearing last Tuesday led to an unusual discussion about U.S. obligations to the 4.5 million Iraqi refugees who live inside and outside that country.
Democrats demanded that the Bush administration take responsibility for the refugees displaced by the five-year-old war, help them survive in Jordan, Syria and elsewhere, and allow some into the United States.
But one Republican's view is that U.S. aid might deter Iraqi refugees from going home, where those who aided the U.S. military and could be essential to building democracy are especially needed.
Rep. Bill Delahunt (D-Mass.) said the Bush administration and Congress have "a moral responsibility" to provide $500 million next year for food and financial support for the refugees because "we cannot deny that the proximate cause of this human tragedy is the invasion of Iraq and its aftermath."
He said the United States cannot afford to ignore the refugee situation, as it did in Afghanistan after the defeat of the Soviet Union, because "these vast numbers of refugees will produce the terrorists of the future unless they are treated in a way that is respectful and dignified and humanitarian."
Delahunt criticized the State Department for not pushing the Baghdad government to contribute more to neighboring countries, where 2.5 million Iraqi refugees have fled. He said it is "embarrassing" that Washington could not persuade the government of Nouri al-Maliki to offer more than $25 million to support its own citizens in Syria and Jordan. Ten months later, some of the money has not been delivered, he said.
Rep. Dana Rohrabacher (R-Calif.) argued that with the military troop buildup having bolstered security in Iraq, "I don't think it's the time that we should be accelerating our refugee efforts. . . . Now is the time that we should be calling on the refugees from Iraq to go home."
Referring to funds the State Department is sending to Jordan to support refugees, Rohrabacher said: "It is not the job of the people of the United States to subsidize the existence and living standards of refugees in Jordan or anywhere else if they have the option of going home."
State and Homeland Security department officials told members of the House Foreign Affairs Committee that the invasion and subsequent sectarian violence had forced about 1 million Iraqis to become refugees within their own country, joining 1 million who were displaced during the Saddam Hussein years.
Another 2.5 million Iraqis fled the country, with the vast majority, about 1.5 million, going to Syria, and 450,000 to Jordan. Others ended up in the Gulf states, Egypt, Iran and Turkey.
Though violence in Iraq has been reduced, most of the refugees are still waiting in two of the Middle East's poorest countries for signs that it is safe to return.
The Baghdad government encouraged 46,000 refugees in Syria to return in November and December, offering free transportation and $800 for resettlement. But 70 percent of those who responded could not return to their homes, which had been destroyed or occupied by others or lacked basic services.
The refugees who remain in Syria and Jordan are not permitted to openly hold jobs. Many are running out of money.
The Bush administration has authorized the admission of 12,000 Iraqi refugees to this country during the current fiscal year, but only 2,023 have arrived so far. The numbers are increasing, however, and officials said they expect to reach their goal by Oct. 1.
The State Department also has halted the processing of special visas for translators who worked for U.S. government or military units because the limit of 500, imposed by Congress in a 2006 law, has been met for this year. It may be months before guidelines are drafted under a law signed by President Bush in January that increased the limit to 5,000.
"I can't remember President Bush speaking about this refugee crisis or the need for the United States to respond aggressively to it except in passing," Rep. Gary L. Ackerman (D-N.Y.) said.
As for the Iraqi translators, some 500 more of whom have signed up to seek visas, Ackerman said, "I don't understand why the administration isn't processing them . . . unless that was never their intention and all along they were willing to talk a good game but leave these people high and dry."
But Rohrabacher had another view: "They're wonderful people who'd like to live here, especially the ones who have helped us, but the last thing we want to do is to have people who are friendly to democracy . . . moving here in large numbers at a time when they're needed to build a new, thriving Iraq."