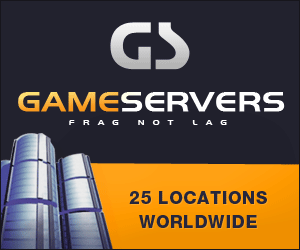 Washington Post
May 9, 2007
Pg. D4
Federal Diary

By Stephen Barr
In a blow to Bush administration efforts to overhaul the civil service, a House subcommittee yesterday voted to roll back contentious workplace changes planned for the Defense Department.
Collective bargaining rights and disciplinary appeal rights for the department's civil service employees would be restored under the fiscal 2008 defense authorization bill approved by the House Armed Services readiness subcommittee. The bill also would add what the subcommittee called "procedural safeguards for pay for performance."
The subcommittee's decision, announced by the panel's chairman, Rep.
Solomon P. Ortiz
(D-Tex.), reflects the change in power on Capitol Hill following last year's congressional elections. Only four years ago, a Republican-led Congress granted the Pentagon broad powers to create the new personnel system and revamp how Defense Department civilians are paid, promoted and disciplined.
The rules for the new National Security Personnel System, issued in 2005, called for a new labor-management system at the Defense Department that sharply curbed union power and limited the topics put on the bargaining table. Pentagon officials said the rules would make it easier to reassign employees and more quickly respond to national security threats.
But the proposed changes stirred union outrage, and the American Federation of Government Employees and nine other unions filed a lawsuit. Last year, a federal judge found that the Pentagon had gone too far in dismantling bargaining rights and blocked portions of the rules. The administration appealed that ruling.
While opposing the new labor rules in court, the federation and other unions have lobbied in Congress for a rollback and have won support from Democrats and Republicans.
The provision approved yesterday would put Defense Department employees back under regular civil service law, which permits unions to bargain over terms and conditions of employment, allows federal workers to take grievances to unions and affords employees an opportunity to appeal major disciplinary actions to an independent agency.
Under the provision, unions would be involved in the development of the new pay-for-performance system at the Defense Department for rank-and-file workers, a spokeswoman for the subcommittee said.
The rank-and-file employees also would receive the annual, general pay increase approved by Congress and geographical adjustments, known as locality pay.
The bill, which includes a 3.5 percent raise for the military, is scheduled to go before the House Armed Services Committee today. The committee's counterpart in the Senate is scheduled to take up its version of the defense bill next week.
The Pentagon has been rolling the new personnel system out in phases. About 114,000 employees who are not covered by union contracts have been converted to the new system.