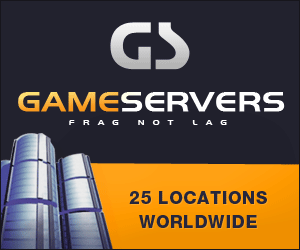 Washington Post
March 16, 2007
Pg. 3
Democrats Still Lack Votes to Pass Measure Left and Right Assail

By Jonathan Weisman and Shailagh Murray, Washington Post Staff Writers
Democratic legislation to set timelines for the removal of troops from Iraq headed for a showdown on the House floor next week after the Appropriations Committee approved a $124 billion war funding bill yesterday that would end the U.S. role in the conflict by next year.
The committee's vote kept the controversial legislation moving forward, even as the Senate scuttled its own legislation to bring troops home. After weeks of parliamentary wrangling, Senate Democratic leaders fell three votes short on a resolution that would have restricted the use of troops in Iraq and set March 31, 2008, as a target date for removing U.S. forces from combat.
Two Democrats -- Mark Pryor (Ark.) and Ben Nelson (Neb.) -- along with independent Joseph I. Lieberman (Conn.) voted against the Senate measure, and only one Republican, Gordon Smith (Ore.), voted for it. One of President Bush's strongest allies on Iraq, Sen. John McCain (R-Ariz.), was campaigning in Iowa and missed the votes.
The 36 to 28 vote in the House committee was also largely along party lines, except for a no vote from Rep. Barbara Lee (D-Calif.), an ardent opponent of the Iraq war who wants troops out by the end of this year. Lee's vote was a bad omen for House Democratic leaders, who can ill afford defections next week when the war-spending measure reaches the floor.
But other influential antiwar Democrats on the committee -- including Congressional Black Caucus Chairwoman Carolyn Cheeks Kilpatrick (Mich.) and Lee ally Jesse L. Jackson Jr. (Ill.) -- fell in line behind legislation that has taken fire from the left and the right.
"I want the war to end. I don't want to go to any more funerals. So, I will take whatever heat is given . . . and support this bill today and support it on the floor next week," said Rep. Jose E. Serrano (D-N.Y.), one of only three Democrats who voted last year to withdraw troops immediately.
House Speaker Nancy Pelosi (D-Calif.) still lacks the 218 votes she needs to pass the bill next week, aides said, but they insist she has the momentum. Pelosi met with Jackson on Wednesday to appeal for his support. And major events Monday to mark the fourth anniversary of the invasion of Iraq could add pressure on lawmakers to find a way out of a conflict that has cost the United States nearly 3,200 lives and close to half a trillion dollars and has descended into what many military analysts now call a civil war.
White House officials are increasingly convinced that Democrats have the votes and the fortitude to provoke a dramatic clash with the president. Senate Democratic leaders said that the fight over their Iraq resolution was a prelude to their own efforts to shape Iraq policy through the war-spending bill. That language is expected to be finalized as early as Monday, and senior Senate Democratic aides said it may include the text of yesterday's defeated Iraq resolution.
"It's a failed policy, it's a failed strategy, and it's only a matter of time before our Republican colleagues come to that conclusion," predicted Senate Foreign Relations Committee Chairman Joseph R. Biden Jr. (D-Del.), a presidential candidate.
Congressional Democrats "seem bent on a course of a veto showdown," said one senior administration official. If Bush vetoes war funding, the White House could cover the mission's cost by borrowing from future appropriations and other military accounts, but such stopgaps will get more and more difficult if a stalemate drags on.
The stakes of a veto would be high, the official acknowledged, especially because many Democrats would be happy to shift blame to Bush for shutting down the war.
Under the House bill, the Iraqi government would have to meet strict benchmarks spelled out by Bush in January, including quelling sectarian violence, disarming sectarian militias, approving a law on sharing oil revenue and setting in motion new local elections.
If by July 1 the president could not certify any progress, U.S. troops would begin leaving Iraq, to be out before the end of this year. If Bush did certify progress, the Iraqi government would have until Oct. 1 to meet the benchmarks, or troops would begin withdrawing then. In any case, withdrawals would have to begin by March 1, 2008, and conclude by the end of that summer.
The bill "puts Congress in the role of bad cop, trying to deliver a message to the politicians of Iraq, that we're not going to sit around watching them dither while our troops die," said House Appropriations Committee Chairman David R. Obey (D-Wis.). Committee Republicans, united in their opposition, see it differently.
"Consider carefully the consequences of our action today," said Rep. Jerry Lewis (Calif.), the panel's ranking Republican. Committee approval would "signal to the terrorists the U.S. doesn't have the political will to support this fledgling democracy," which he said would collapse in anarchy under the Democrats' timeline. "The sacrifice of our troops would have been for nothing," Lewis said.
The bill also would mandate that troops could be deployed to Iraq only if they are deemed thoroughly trained and equipped. Soldiers would need at least one year's rest between deployments, although the president could get around those requirements by justifying a waiver in writing.
Included in the legislation is a lot of money to help win support. The price tag exceeds the president's war request by $24 billion and lavishes extra money on military and veterans' health care, the war in Afghanistan, aviation, border and port security, Gulf Coast assistance and levee repairs, agricultural assistance, and wildfire fighting.
Democrats in the committee chose to emphasize items such as $900 million to treat post-traumatic stress disorder and traumatic brain injuries. Republicans spotlight less politically popular items, such as $25 million to bail out spinach farmers hurt by E. coli and $74 million for peanut storage.
Staff writer Michael Abramowitz contributed to this report.