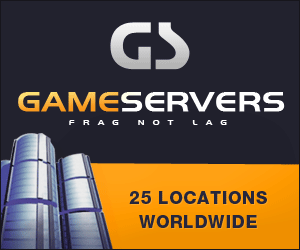 Wall Street Journal
June 10, 2008
Pg. 4
Arms-Control Group Tied to Kremlin Paid Wife of Weldon Aide

By Susan Schmidt and Glenn R. Simpson
WASHINGTON -- A former congressional aide admitted in court proceedings that his wife received unreported payments from an arms-control group with ties to top security officials in the Russian government, according to several people involved in an inquiry of a former congressman.
The aide worked as chief of staff for former Rep. Curt Weldon, a Pennsylvania Republican. Rep. Weldon had sought a federal grant for the Russian organization, known as International Exchange Group, according to the people familiar with the inquiry. Rep. Weldon's former aide, Russell Caso, pleaded guilty in December to failing to disclose payments made to his wife, but the origin of the funds wasn't identified.
Rep. Weldon is embroiled in a federal corruption probe that contributed to his loss in the 2006 election. The Weldon inquiry is significant in part because it is an element of a broader U.S. Justice Department probe into what officials suspect are efforts by Russian-backed firms to gain influence or gather information in Washington. Prosecutors also are looking into Mr. Weldon's involvement with a Russian-owned natural-gas company with alleged ties to organized crime.
Attorney General Michael Mukasey in April said the government has reconvened its long-dormant federal Organized Crime Council to combat what he called a new "hybrid criminal problem" involving alliances between foreign intelligence agencies and criminal groups. In a speech before the Center for Strategic and International Studies in Washington on April 23, Mr. Mukasey said law-enforcement officials have "grave concern" about "so-called 'iron triangles' of corrupt business leaders, corrupt government officials and organized criminals."
Mr. Mukasey cited Russia and other Eurasian nations as places where "organized criminals control significant positions in the global energy and strategic-materials markets. They are expanding their holdings in those sectors, which corrupts the normal functioning of these markets and may have a destabilizing effect on U.S. geopolitical interests."
The rise of world commodity prices has magnified the Justice Department's concerns.
The criminal case against Mr. Caso grew out of the Weldon probe. Mr. Caso entered a guilty plea in U.S. District Court for the District of Columbia for failing to disclose payments to his wife from a Colorado firm with "a stated mission of helping American businesses operate in Russia," according to a statement filed with the court. Several people involved in the case said the company is International Exchange Group, which was incorporated in Colorado. The now-defunct nonprofit company is involved in promoting U.S.-Russia business exchange, including nonproliferation issues.
The firm paid Mr. Caso's wife $19,000 for editing work, much of which wasn't performed, Mr. Caso admitted in his court statement, and he failed to disclose the payments as required by law. Mr. Caso is cooperating with the investigation, court filings state. Attorneys for Mr. Caso and Mr. Weldon declined to comment on International Exchange.
International Exchange was founded by Vladimir Petrosyan, who claimed to have ties to the Kremlin, according to Louisiana lawyer Claude Kelly, who also was involved with the firm. Mr. Kelly said in an interview that Mr. Petrosyan introduced him to top Russian officials including Alexei Alexandrov, a member of the Russian Parliament. Mr. Petrosyan, who left the U.S. in 2006, couldn't be located for comment.
In his 20 years in Congress, Rep. Weldon, who speaks Russian and made many trips to Russia, often sought to strengthen relations between the U.S. and Eastern Bloc nations. One person who dealt with Mr. Petrosyan said he used a business card with the House of Representatives seal that identified him as an adviser to Mr. Weldon.
Mr. Weldon, who served on the Armed Services Committee, promoted International Exchange Group, describing it in a Sept. 22, 2004, House speech as "comprised of senior [Russian] military, intelligence and political officials." The group was "established by President Vladimir Putin's plenipotentiary representative to the Duma...[and] includes the key people who are personally friendly with Putin," including the deputy chief of the FSB, the successor agency to the KGB, Mr. Weldon told the House Committee on International Relations on March 9, 2005.
Mr. Petrosyan, who was the "general secretary" of the group, "met frequently and sought official action from" then-Rep. Weldon, the Caso plea statement alleges. Mr. Weldon directed Mr. Caso to seek U.S. government backing for projects involving biological and chemical weapons and he "made presentations to various executive branch agencies, including to high-level officials in the Departments of State and Energy and the National Security Council."
In addition to International Exchange Group, federal investigators are looking at Mr. Weldon's actions on behalf of a natural-gas company, Itera International Energy LLC, which has longstanding connections to alleged Russian organized-crime figures, according to U.S. law-enforcement officials.
Itera, which has offices in Jacksonville, Fla., has sought to cultivate relationships with others in Congress and official Washington. In 2002, Mr. Weldon sought to enlist former CIA Director James Woolsey to help burnish Itera's reputation, but Mr. Woolsey declined to join its board.
Itera gave Mr. Weldon's daughter Karen a $500,000 lobbying contract. Mr. Weldon was defeated in a November 2006 election, weeks after news broke that the FBI had conducted raids on six locations, including Itera offices and Karen Weldon's home and office.