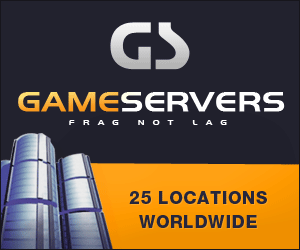 New York Times
May 9, 2007
By Carl Hulse and Jeff Zeleny
WASHINGTON, May 8 — House Democrats moved quickly Tuesday to try to build support for a two-stage war spending proposal that would provide $30 billion for combat operations in Iraq through midsummer, but require a second round of Congressional votes in July on beginning a troop withdrawal or continuing the war.
The proposal, which faces significant obstacles in the Senate and objections from Republicans and the White House, would direct President Bush to deliver a series of reports to Congress by July 13 on how well the Iraqi government was performing in stabilizing the country and how many Iraqi battalions were ready for combat.
Within 10 days of receiving those reports, the House would vote on releasing the remaining money sought by the administration to pay for the wars in Iraq and Afghanistan through Sept. 30 — about $50 billion — or restricting its use to limited operations in Iraq and preparing to withdraw American forces. Last week, Mr. Bush vetoed a war spending bill that included timetables for a troop withdrawal.
Representative David R. Obey, the Wisconsin Democrat who is chairman of the Appropriations Committee, said the two-stage approach would give President Bush two more months to make his case for sustaining the war and Congressional war opponents an equal chance of prevailing.
"It doesn't given anyone an artificial advantage," said Mr. Obey, who compared the second round of votes to a "neutral, jump-ball situation."
White House officials and Congressional Republican leaders expressed immediate reservations, suggesting that it was essentially an effort to pay for the war in short installments.
"It is unconscionable to think that they want to fund a war 60 days at a time," said Representative Adam H. Putnam, Republican of Florida and chairman of the House Republican Conference.
Tony Snow, the White House press secretary, said the short-term financing strategy was misguided.
"We think it's bad management," he told reporters on Tuesday. "It's kind of a start-and-stop measure. It denies commanders and forces the kind of predictability they need to be able to plan effectively."
The initial spending bill would total $42.8 billion. Of that, $30 billion would be for combat operations and $12.8 billion more would be for new combat equipment, training of Afghan forces, domestic security, health care improvements for active-duty forces and veterans, Gulf Coast recovery, military base realignment and flu preparedness.
Responding to Republican complaints that the $124 billion measure vetoed by the president last week was stuffed with unnecessary spending, Mr. Obey said he was putting together a separate measure with emergency agricultural aid and other spending of more than $4 billion.
Mr. Obey said that measure would provide money for farmers in disaster areas and struggling salmon fishermen along the Pacific Coast, and he practically dared Mr. Bush to object to aid that will be popular in parts of rural America.
"I think it is going to be very hard for the president to explain why he has declared counties disaster areas and why he doesn't support legislative action to keep those farmers from being driven off the farm and out of business," Mr. Obey said.
Representative Steny H. Hoyer of Maryland, the majority leader, said he expected the House to vote on the Iraq portion of the spending bill on Thursday, followed by the farm measure on Friday.
The legislative plan was presented to House Democrats on Tuesday afternoon. Officials said the initial reaction was receptive, though some antiwar Democrats who had opposed any new war spending maintained their opposition. One Democrat who has opposed limits on spending, Representative Jim Marshall of Georgia, raised no immediate concerns, they said.
The new legislative approach is being taken as a retired Army general is criticizing the administration's war policy in advertisements that focus on more than a dozen Republican members of Congress. The retired general, John Batiste, the commander of the First Infantry Division from August 2002 to June 2005, appears in a television commercial to go on the air Wednesday under the sponsorship of Votevets.org, a group of veterans opposing the war.
The ad opens with video of the president vowing to listen to his commanders.
"You did not listen, Mr. President," General Batiste says in the advertisement. "You continue to pursue the failed strategy that is breaking our great Army and Marine Corps."
Mr. Obey said he would continue to negotiate with administration officials over a compromise plan, but said Democrats had to simultaneously move ahead with their own bill. At a news conference on Tuesday, Speaker Nancy Pelosi of California was asked why Democrats were moving forward alone, risking another veto.
"I didn't commit to any compromise," Ms. Pelosi said, adding: "I said we had a responsibility to the American people to try to find our common ground. Where we didn't find our common ground, we would stand our ground."