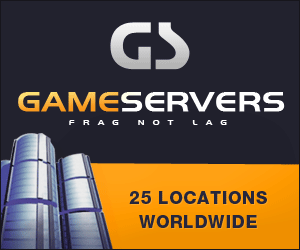 Washington Post
May 10, 2007
Pg. 16
By Nora Boustany, Washington Post Foreign Service
House Democrats plan to introduce a bill this morning that would increase by at least 20,000 the number of Iraqi refugees eligible for resettlement in the United States in 2007 and 2008. It would also admit 15,000 "special immigrant status" Iraqis and their families for each of the next four years.
Rep. Earl Blumenauer (D-Ore.) will hold a news conference with Rep. Jan Schakowsky (D-Ill.) and Iraq's ambassador to Washington, Samir Sumaidaie, to explain the legislation, the "Responsibility to Iraqi Refugees Act." They will be joined by a West Point graduate who served in Iraq and representatives of the International Rescue Committee, Amnesty International and the Church World Service.
The Office of the U.N. High Commissioner for Refugees estimates that more than 4 million Iraqis have been displaced by the war and now live in neighboring countries or in other parts of Iraq. An additional 50,000 to 70,000 Iraqis are displaced from their homes every month, the agency estimates.
Although current regulations allow for 7,000 Iraqi refugees to be processed for U.S. entry by year's end, only seven entered the country in February and 11 in March, compared to about 8,000 entering Sweden, officials said.
The "special immigrant status" Iraqis include interpreters and others who have worked for the U.S. government, the United Nations, contractors or U.S.-based nongovernmental organizations. Current law allows in 50 interpreters for U.S. personnel in Iraq and Afghanistan.
"There is stark awareness of what we have done for putting tens of thousands of Iraqis at risk because they helped us," Blumenauer said.
Ken Bacon, president of Refugees International, said the bill "addresses the group to which we have a moral obligation."
"Right now, it is not a bipartisan bill and that is a shame," Bacon said yesterday.
"How we address this flood of refugees coming into the U.S. and the millions who remain in the region, who could pose a future security problem to the U.S., should be bipartisan," he added.
Blumenauer told of how poignant it was for him to help a member of the Oregon National Guard try to get his interpreter out of Iraq. The man was moving every night in an attempt to stay safe.
A day after he called in from his uncle's house, Blumenauer said, he was killed.
The refugee category would include female heads of households, members of religious communities such as Chaldo-Assyrian Christians, Jews, Sabean Mandeans, Yazidis, Bahais and other vulnerable minority groups such as gay Iraqis and Iraqis with family members in the United States.