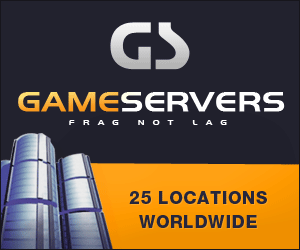 Washington Post
May 11, 2007
Pg. 1
Two-Part Funding Faces Veto Threat
By Jonathan Weisman, Washington Post Staff Writer
The House last night pushed through its second plan to fund the Iraq war and reshape war policy, approving legislation that would provide partial funding for the conflict but hold back most of the money until President Bush reports on the war's progress in July.
Coming only a week after the Democrats' first war funding bill was vetoed, the House's 221 to 205 vote defied a fresh veto threat and even opposition from Democrats in the Senate.
"The president has brought us to this point by vetoing the first Iraq Accountability Act and refusing to pay for this war responsibly," declared House Speaker Nancy Pelosi (D-Calif.). "He has grown accustomed to the free hand on Iraq he had before January 4. Those days are over."
The final tally came just an hour after antiwar Democrats mustered 171 votes for far tougher legislation that would all but end U.S. military involvement in Iraq within nine months. The 255 to 171 vote against that measure meant that nowhere close to a majority backed it, but the fact that 169 Democrats and two Republicans voted for it surprised opponents and proponents alike.
"I didn't think I was going to get anywhere near 171 votes," said Rep. Jim McGovern (D-Mass.), the withdrawal bill's chief author. "This is proof that the United States Congress is getting closer to where the American people already are."
The two votes culminated 24 hours of maneuvering and intrigue.
On Wednesday night, Pelosi offered antiwar liberals a vote on the withdrawal bill after it became clear that she could lose the vote on the war funding bill without that concession.
White House political adviser Karl Rove, furious that Republican moderates had divulged a confrontational meeting they had on Tuesday with Bush on the war, started yesterday with an angry conversation with the meeting's organizer, Rep. Mark Steven Kirk (R-Ill.), according to several GOP lawmakers. Dan Meyer, the White House's chief lobbyist, called the other participants to express the administration's unhappiness.
But Bush struck a more conciliatory tone, pledging to include benchmarks of success for the Iraqi government in a final compromise on war funding legislation.
"One message I have heard from people from both parties is that the idea of benchmarks makes sense. And I agree," Bush said at a Pentagon news briefing after he met with Defense Secretary Robert M. Gates; Marine Gen. Peter Pace, chairman of the Joint Chiefs of Staff; and other military and civilian leaders.
In a prime-time speech to the nation in January, Bush laid out the same benchmarks that the Democrats have been including in their war funding measures. Vice President Cheney, in Baghdad yesterday, scorned the Democrats' demand that Bush's benchmarks be linked to penalties if the Iraqis do not meet them, dismissing that as "Washington talk" irrelevant to reality.
But the president explicitly empowered White House Chief of Staff Joshua B. Bolten "to find common ground on benchmarks," instructions that members of both parties took as a clear sign that Bush is ready to compromise.
"He's come off his pedestal," said Rep. John P. Murtha (D-Pa.), chairman of the House Appropriations subcommittee that oversees defense funding.
The heated meeting between the GOP moderates and Bush continued to reverberate through Capitol Hill yesterday, after several Republican conservatives told reporters that they shared the moderates' fears that the war is wrecking the party. "There is no liberal-conservative divide on Iraq," said one House GOP conservative, who spoke on the condition of anonymity for fear of angering the White House further.
The meeting's confrontational tone "was reflective of where the whole [Republican] conference is," said Rep. Ray LaHood (R-Ill.), a meeting participant.
But House Republicans largely held together against the war funding bill, saying it was overly complex and precipitous. Only two Republicans voted for it. The bill would divide the war funding into two installments. The first, $43 billion, would be released immediately, with new standards for resting, training and equipping troops and a slate of benchmarks for the Iraqi government to meet. Bush would be required to submit to Congress by July 13 three reports -- on Iraqi progress in relation to the benchmarks, on which of the goals had been met and on how many Iraqi combat units are ready to operate on their own. About 10 days later, the House would vote again, first on whether to cut off funding for further combat in Iraq and then on whether to release the remaining $53 billion.
The White House issued a formal veto threat yesterday, saying the bill would deny resources the military needs now, encroach on the constitutional prerogatives of the commander in chief, and set up "a fast-track vote in July on an arbitrary withdrawal date."
House Minority Leader John A. Boehner (R-Ohio) declared that "one can only describe today's proceedings as grossly negligent."
Senate Democratic leaders remain deeply skeptical of the House's short-term funding approach, but they have yet to divulge an approach of their own. Senate Majority Leader Harry M. Reid (Nev.) asserted yesterday that "there is not a thing off the table" and cited "150 scenarios" currently making the rounds among lawmakers.
Reid faces two legislative hurdles. First, he must gain Republican support for a placeholder bill, so he can start negotiations with the House. Then he will have to strike a final agreement with Pelosi that can attract enough Senate GOP support to avert a filibuster.
Most of the Senate proposals include benchmarks, plus consequences if the Iraqi government falls short. Some senior Democrats want to revive the bill that was vetoed last week, but with a waiver option that would allow Bush to delay troop withdrawals. But it is not yet clear what Senate GOP leaders are prepared to accept -- even as a placeholder -- and those questions are not expected to be conclusively answered until early next week.
Reid must also contend with a House Democratic leadership that has maintained its confrontational stance. The Democrats who voted for the stark withdrawal bill included Pelosi, Majority Whip James E. Clyburn (S.C.), Democratic Caucus Chairman Rahm Emanuel (Ill.) and Jane Harman (Calif.), the hawkish former ranking Democrat on the intelligence committee, as well as three former Iraq war veterans. The two Republicans who voted for the withdrawal bill were Reps. Ron Paul (Tex.) and John J. "Jimmy" Duncan Jr. (Tenn.).
Staff writers Shailagh Murray, Peter Baker and Ann Scott Tyson contributed to this report.