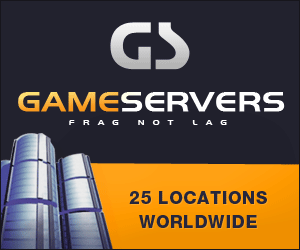 Washington Post
November 15, 2007
Pg. 3
By Elizabeth Williamson, Washington Post Staff Writer
The House yesterday approved a war funding bill that directs President Bush to withdraw most troops from Iraq by the end of next year, escalating a feud between the White House and congressional Democrats over spending priorities in wartime.
The measure, part of a bill that would provide $50 billion to fund the war over the next four months, was passed 218 to 203, with one member voting present. It provides about one-quarter of Bush's 2008 request for $196 billion for the wars in Iraq and Afghanistan.
"We want a plan in Iraq. . . . We want stability in the Middle East," Rep. John P. Murtha (D-Pa.), chairman of the Appropriations defense subcommittee, said minutes before the vote. "We want to put a plan in place that holds the president accountable."
The bill stands virtually no chance of being enacted. Amid recent reports of progress in Iraq, Bush, who is determined not to let Congress restrict how he conducts the war, has threatened a veto.
Democrats know that but say that their efforts to limit the war since taking control of Congress in January are a political -- and, some say, moral -- necessity. "The American people voted for change," House Majority Leader Steny H. Hoyer (D-Md.) said yesterday. "We ought to extricate American men and women . . . from refereeing a civil war."
The measure angered the Bush administration. "This is for political posturing and to appease radical groups," chiefly MoveOn.org and Code Pink, White House spokeswoman Dana Perino said yesterday.
The close vote reflected days of arm-twisting by Democratic leaders, who labored over language to satisfy the party's antiwar liberals and conservative Blue Dogs, and the White House, which dispatched Secretary of State Condoleezza Rice and Defense Secretary Robert M. Gates to press its case. Early yesterday, Hoyer would say only that Democrats had a "winning" margin.
In a statement, the White House said the proposal "unwisely abandons the cause of freedom and stability in the Middle East."
Senate Republican leaders said they will allow a vote on the House bill, but only if they can offer their own version: a $70 billion package with no strings attached. As of late yesterday, no agreement had been reached between Senate Majority Leader Harry M. Reid (D-Nev.) and his GOP counterpart, Minority Leader Mitch McConnell (Ky.). Senate aides on both sides said that the debate is likely to continue into December, although Republicans are expected to stand aside eventually to give Bush a chance to veto the bill.
The House measure, called the Orderly and Responsible Iraq Redeployment Appropriations Act, grants $50 billion for the war on the condition that Bush redeploys most U.S. troops from Iraq beginning 30 days after the measure's passage, and ending by Dec. 15, 2008.
It would ban the White House from using federal funds to establish permanent bases in Iraq or assert U.S. control over Iraq's oil supply. It would prohibit the president from deploying any military unit to Iraq until he has certified it in writing to be "fully mission capable."
The bill contains broad proscriptions on the administration's anti-terrorism efforts. It would prohibit the United States from using any interrogation technique or treating prisoners in any way not authorized by the U.S. Army Field Manual, and it would forbid the use of funds to contravene U.N. conventions on torture.
The war bill is part of a brawl between Bush and Democrats over domestic spending priorities that escalated Tuesday, when Bush vetoed a $606 billion labor, health and education bill that contained most of Democrats' signature domestic initiatives. Democrats criticized Bush for complaining about the cost of the measure while signing a $459 billion defense spending bill.
The president has threatened to veto all spending bills that exceed his budget request, a move aimed at boosting his standing with fiscal conservatives. Democrats say his position is hypocritical, given the cost of the war, which has far exceeded Bush's initial estimates.
Staff writers Shailagh Murray and Peter Baker contributed to this report.