Topic: Hostages' Fingers Sent To U.S. Officials
---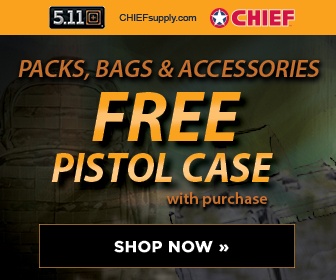 This would light a fire in me like nobody knows.

insanity.
Quote:
Miami Herald
March 13, 2008
Pg. 1
Hostages' Fingers Sent To U.S. Officials
The fingers of five hostages -- one of them a University of Florida student -- were sent to U.S. officials in Baghdad.
By Hannah Allam, Dominick Tao and Jennifer Lebovich
BAGHDAD -- U.S. authorities in Baghdad have received severed fingers belonging to five men -- one of them a student on leave from the University of Florida -- who were taken hostage more than a year ago in Iraq, U.S. officials said Wednesday.
Four of the men had been working as contractors when they were captured in a brazen ambush of their 43-truck supply convoy on Nov. 16, 2006.
Authorities confirmed the five fingers belonged to hostages Jonathon Cote, 25, a UF student; Joshua Munns, of Redding, Calif.; Paul Johnson Reuben, of Buffalo, Minn.; Bert Nussbaumer of Vienna, Austria, and Ronald J. Withrow, an American who was kidnapped separately from the others.
The FBI is investigating the grisly development.
No information was available on when or how the fingers were delivered to U.S. authorities. Some relatives of the missing men said that they had heard weeks ago that the DNA of the hostages had been obtained, but they had been given no details.
Jonathon Cote's father, Francis Cote, said he received a call Wednesday morning from Crescent Security, the company his son worked for.
''I'm thinking that he's still alive and obviously missing a finger, but doing well,'' Francis Cote said Wednesday night from his home near Buffalo, N.Y.
Cote said the State Department told him they couldn't confirm any information and that the FBI would contact him. As of Wednesday evening, Francis Cote said that had not happened.
Served in Army
After graduating from high school in New York, Jonathon Cote joined the U.S. Army, where he served four years.
He was in Afghanistan and Fallujah, his father said, and while there he realized there were lucrative jobs doing private security.
He tried unsuccessfully to get a job and decided to go to college instead.
He chose the University of Florida.
''He wanted to be in the sunny weather,'' Cote said. ``He had been tired of living in the desert with the Army. He wanted to live life a little bit.''
That his mother, Lori Silveri, lives in Florida also helped.
He spent a year at Florida, starting a major in accounting and then moving to a course of study in the area of physical training. He joined Sigma Phi Epsilon fraternity and made close friends.
''Jon was always the life of the party -- people loved him,'' said David Hankins, one of his pledge brothers. ``When we were pledging, we got all the crap, but he got along really well with the older brothers.''
But Cote wanted to get back in the line of fire -- and he wanted to make some money. He took a job with the Kuwait-based Crescent Security and was in a convoy near the southern Iraqi town of Safwan, near the Kuwaiti border, when he and four others were kidnapped.
The Crescent contractors appeared in two hostage videos released in December 2006 and January 2007 in which they pleaded for the United States to withdraw troops from Iraq and free all Iraqi prisoners. In the videos, they appeared in good condition and said they were being treated well.
No financial demand has been made public, and it's unclear what group is holding the men. All the hostages were seized in southern Iraq, where powerful Shiite Muslim militias operate with relative freedom.
Fifth contractor
There was no word on a fifth contractor, John Young of Kansas City, who was seized with them. None of the fingers belonged to him, authorities said.
''The government is in touch with us, but they said nothing has been verified yet,'' said Sharon DeBrabander, Young's mother. ``I certainly don't understand why my son wasn't found. What does that mean?''
Withrow, a computer specialist who worked for JPI Worldwide, was kidnapped separately at a phony checkpoint near the southern Iraqi city of Basra on Jan. 5, 2007, according to news reports.
Very little information is publicly available about his abduction; the bodies of his Iraqi translator and driver were discovered the next day. His employer is a Las Vegas-based company that provides Internet and technological support to remote or war-torn areas around the globe, according to the company's website.
The Austrian weekly magazine News first reported the delivery of the five fingers in Wednesday's edition, citing unnamed authorities working on the case. Austrian officials said at a news conference in Vienna that U.S. officials had provided information about ''fingerprints and DNA traces that were positively matched to Nussbaumer,'' the Austrian hostage. They didn't confirm that the sample was a severed finger.
UF spokesman Steve Orlando said the school's thoughts were with Cote's family after Wednesday's news.
''Obviously we're thinking about his safety, and what his family is going through right now,'' Orlando said. ``We know it's a difficult time for them right now, and we're hopeful that things will turn out for the best.''
Confident
Wednesday night, Jonathon Cote's father was confident his son would be fine.
''We strongly believe that he's still alive,'' Cote said. ``We pray to God that he takes care of him, and he's brought home as soon as the plan allows.''
Allam reported from Iraq for McClatchy News Service; Lebovich and Tao reported from Miami.