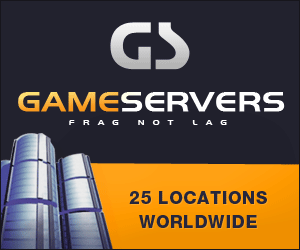 Washington Times
May 24, 2007
Pg. B3
By Kristen Chick, The Washington Times
Officials at Walter Reed Army Medical Center and the National Naval Medical Center are making changes to prepare for Walter Reed's closure in 2011, though D.C. Delegate Eleanor Holmes Norton said she will attempt to keep the hospital open.
Officials are reorganizing the services and structure at the Army and Navy hospitals to allow for a smooth transition, said Col. Nadja Y. West, an Army doctor and deputy commander for integration at the Navy hospital.
"We can't say they're one institution yet," Col. West said. "But when we do come together we'll be seamlessly aligned."
The military's Base Realignment and Closure (BRAC) plan calls for Walter Reed to close by 2011 and move most of its operations to the Navy hospital in Bethesda, which after a $2 billion expansion will be renamed the Walter Reed National Military Medical Center.
Doctors at each hospital are training and working with each other, said Walter Reed spokesman Steve Sanderson. In addition, their combined medical departments soon will be under one leader.
The integrated Orthopedics and Rehabilitation Department, composed of the orthopedics centers at the hospitals, was the first to combine.
But while the hospitals begin to unite, Mrs. Norton, a Democrat and the District's nonvoting House representative, said she opposes the closure of Walter Reed during a war. An amendment in a bill last month supported by Mrs. Norton stopped federal funds from being used to close Walter Reed.
However, President Bush vetoed the bill.
Mrs. Norton says she continues to support a ban on the funding but is not sure how it will be included in new legislation.
"It is foolish and foolhardy to try to close a hospital in the middle of the war and nobody here is for it," she said.
Mrs. Norton said her position is based on testimony from top Army officials that the BRAC deadline for shuttering the medical center contributed to deteriorating conditions there.
Though it will be years before the physical move takes place, the merger is also starting in the hospitals' call and legal centers and how chaplains deal with patients.
The hospitals must reorganize such centers to resemble each other to make for an easier combination, Col. West said.
"If you're calling yourself an integrated or joint department, that has implications," she said. "What we mean is that we're aligned, we function similarly in both places, and there is a single person that is responsible for functions in both places."
While most of Walter Reed's operations eventually will move to Bethesda, before that can happen the National Naval Medical Center will transfer some of its patients to Walter Reed while construction on the new medical center is under way, Mr. Sanderson said.
Walter Reed is renovating and expanding its intensive-care space to make room for those patients, he said, and will be ready for the increased load in about a year.
The BRAC plan includes building a new hospital at Fort Belvoir in southern Fairfax County.