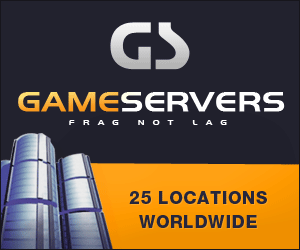 Miami Herald
February 20, 2008
A siege mentality has set in among doctors and workers at the Baghdad psychiatric hospital whose director is suspected of supplying patients to be suicide bombers.
By Steve Lannen And Hussein Khadim, McClatchy News Service
BAGHDAD -- Inside the low-slung, brown stucco building that is the al Rashad psychiatric teaching hospital in a Baghdad neighborhood of the same name, employees wonder what will happen next.
Already they've seen an administrator resign after his son was kidnapped. In December, the hospital's director was gunned down. Then, 10 days ago, U.S. troops arrested the acting director on the suspicion that he supplied female mental patients to insurgents to become suicide bombers.
A siege mentality has set in among the eight doctors and nearly 20 staff members at the hospital, which treats about 1,200 mental patients and is one of only two institutions of its kind in Iraq. They no longer allow their patients to leave the hospital grounds for fear of how they'll be treated outside. They won't give their names to a reporter for fear that they'll be targeted next.
'I've got friends who come to my clinic, and they say, `Why are you doing this?' '' one doctor lamented. ``My friends and even doctors tell me this, so what about ordinary people?''
The siege of the al Rashad hospital began after a pair of suicide bombings in Baghdad pet markets killed 99 people on Feb. 1. Within hours, Iraqi authorities said the bombers had Down syndrome, based on photographs of their detached heads.
Since then, a U.S. military official said that the women had been seen at either the al Rashad hospital or the Ibn Rushad psychiatric hospital, according to their medical histories, and were treated for bouts of depression and schizophrenia.
Al Rashad's acting director, Dr. Sahi Aboub, was detained on Feb. 10 for his alleged role in helping to set up the attacks. Hospital workers say coalition forces spent several hours searching his offices and took the contents of several filing cabinets.
Al Rashad staff members said the allegations that Aboub provided mentally disturbed patients to al Qaeda in Iraq are without merit.
First, they said, the hospital doesn't treat the mentally retarded or those with severe mental impairments.
Second, they said that the hospital is controlled by forces loyal to Shiite Muslim cleric Muqtada al Sadr and that Aboub is a Shiite who's unlikely to be in league with a Sunni extremist group such as al Qaeda in Iraq.
Doctors also said that Aboub has no background in psychiatry. And, unlike those already on staff, he had no say in when patients would check in or out of the hospital.
''He's not crazy enough to risk his life and job by cooperating with al Qaeda,'' one doctor said.
There also are questions about how long Aboub has been working at the hospital. A document that U.S. forces left at the hospital when they arrested Aboub said he'd been involved in selecting possible suicide bombers since Jan. 1. But health ministry documents that hospital workers provided to McClatchy show that he did not start work until Jan. 13.
U.S. military officials declined to comment.
Khadim is a McClatchy special correspondent. Special correspondent Sahar Issa contributed.