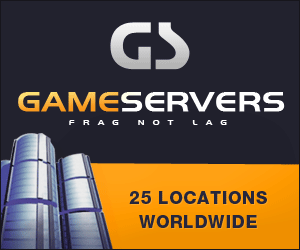 CQ Today
February 11, 2009
By John M. Donnelly, CQ Staff
The Pentagon is reviewing its communications with lawmakers traveling to war zones following a senior member's disclosures about a delegation trip to Iraq and Afghanistan.
Peter Hoekstra of Michigan, the top-ranking Republican on the House Intelligence Committee, told reporters about the trip days before the group departed and then posted updates on the delegation's approximate location every few hours using the Twitter social networking service .
Hoekstra has been criticized publicly by liberal bloggers and privately by Republican aides and others familiar with security protocols for such trips. Although what Hoekstra disclosed was not classified, questions arose about his discretion in handling sensitive information.
A Defense Department spokesman, Navy Cdr. Darryn James, said Tuesday the Pentagon's policy is to withhold itineraries until congressional delegations reach their destinations inside war zones. The House sergeant at arms and House Armed Services Committee echoed that concern in separate statements Tuesday.
And James said Hoekstra's actions have led Defense Department officials to review how they communicate those restrictions to lawmakers, who now have access to mobile communications devices linked to global networks.
Hoekstra told reporters Tuesday that his Twitter posts were not specific enough to give adversaries information they could use to harm the delegation.
He also said Democratic lawmakers have made public information about delegations to war zones. He pointed to a 2005 press release from Nancy Pelosi, D-Calif., listing Middle Eastern countries she would visit between March 18 and 25 of that year. "The same principles that apply to the Speaker apply to me," Hoekstra said.
Pelosi spokesman Nadeam Elshami said that since becoming Speaker in 2007, Pelosi has not disclosed itineraries for travel abroad. "It is the policy of the Speaker's office not to announce overseas travel in advance for obvious security reasons," he said.
A spokesman for Hoekstra, Jamal Ware, said the congressman did nothing to harm the delegation's security and was not part of any agreement restricting discussion of trip details. Ware declined to say whether anyone in Congress or at the Pentagon asked Hoekstra to keep the information quiet for security reasons. Aides to Minority Leader John A. Boehner, R-Ohio, who was part of the delegation, and to Republicans on the Armed Services Committee also declined to say if Hoekstra was asked not to disclose the information.
'Operational Security' the Priority
Aides in several congressional offices with responsibility for the security of delegations said Tuesday that disclosing where and when public officials are traveling is not advisable and that such guidelines are routinely communicated to lawmakers and aides. The House sergeant at arms "feels strongly" that members should not disclose such information prior to departure, said Kerri Hanley, the deputy sergeant at arms. Hanley said the sergeant at arms or Defense Department officials generally brief members and staff on this and other security issues prior to departure.
The House Armed Services and Intelligence committees also strongly discourage advance disclosures of travel details, aides said. "The committee has a guideline against members releasing any information regarding travel overseas to a zone of conflict prior to departure," said Loren Dealy, spokeswoman for the Armed Services Committee. "Operational security is the absolute top priority, and this guideline exists to ensure that members and the military officials traveling with them are safe during their time overseas."
A former Armed Services aide who is a Republican and a military veteran was more blunt. "By relaying that information and telegraphing what they were doing, he probably placed people in harm's way," said the aide, who requested anonymity because his company deals with Hoekstra's office. "It's just common sense."
Hoekstra's spokesmen say the congressman talked with Michigan reporters about the trip before leaving. Hoekstra also posted on Twitter on Feb. 3 the fact that he was going to Iraq the next day.
While in transit, Hoekstra provided real-time updates. "Heading to Iraq and Afghanistan Wednesday night," he wrote Feb. 3. "On the way to Andrews Air Force Base 12 hour flight to mid east Be back on Mon instead of tues," he wrote a day later. "Moved into green zone by helicopter Iraqi flag now over palace. Headed to new US embassy," he wrote on Feb. 6.
Boehner and Hoekstra were accompanied by four other House Republicans: Minority Whip Eric Cantor of Virginia, Armed Services ranking member John M. McHugh of New York, Jo Bonner of Alabama and Tom Latham of Iowa.