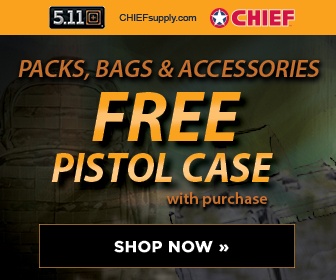 Houston Chronicle
December 3, 2006
Pg. 1
Expectations run high as Baker draws on years of experience to help steer U.S. policy
By Anne Belli, Houston Chronicle
James A. Baker III is sitting in his law office above downtown Houston, taking a rare break from his role as co-chair of the Iraq Study Group.
The former U.S. secretary of state is bristling at depictions of him as a sort of magician who will somehow make the nation's Iraq problems disappear.
"It's unfortunate," he says, a bit annoyed. "Expectations are totally out of control. There is no magic formula for our difficulties in Iraq."
That may be true.
But if anticipation has been great, it's because the 76-year-old Baker — a Republican who was also secretary of state and chief of staff for two presidents — has spent much of the past 35 years pulling rabbits out of hats.
Brokering Middle East peace talks. Winning bipartisan support for tax reform. And galvanizing international support for the first Gulf War, which booted Iraqi troops out of Kuwait.
"He has an extraordinary ability to look at a problem and get to the essence of it," said former Secretary of State Henry Kissinger. "He couples that with an ability to find an operational means to deal with it. ... Everybody knows how effective Baker was when he was operating in Washington."
'Critical moment'
Indeed, the man now at the center of what Kissinger and others call a "critical moment in our history" is known as a master negotiator who often solves problems by forging bipartisan support and by turning enemies into friends.
Said former President George H.W. Bush, whose life and career have been entwined with Baker's for decades: "The expectations are indeed high on this latest assignment, the Iraq Study Group. I do not know how all that will come out. I do know that the country is very lucky to have this tough, able, seasoned man as so-called head of the group."
No matter what the panel's recommendations when formally released Wednesday, those who have known Baker well say his legacy as a statesman already has been sealed.
Looking out the window of his office, Baker gives an easy smile while recalling a time in his life when — as a Democratic lawyer and occasional voter in Houston — politics was the last thing on his mind.
"I never dreamed I would do all this," he said. "I was programmed to be a lawyer. I came from a long line of lawyers."
To prove his point, he walks to the wall beside his desk and points out old newspaper clippings and photographs of his grandfather, Capt. James A. Baker. The headline, "Work Hard, Study and Keep out of Politics," was his grandfather's advice and the title of Baker's recent memoir.
As he has recently joked during a speech before the Houston World Affairs Council, "For the first 40 years of my life, that's what I did."
Baker's great-grandfather, a friend of Sam Houston's, founded the law firm Baker Botts. And both his grandfather and father were well-known lawyers.
Baker calls his father a "wonderful man," a stern disciplinarian who instilled in him a strong work ethic, a deep discipline, a healthy sense of competition and a love for the outdoors.
But perhaps the most important advice, Baker says, was what his workaholic father called the "Five P's" — Prior Preparation Prevents Poor Performance.
"People are often surprised to hear a man my age recite it, and without embarrassment," Baker writes in his memoir. "But this was a gift from my father that has helped me in one way or another almost every day of my adult life."
Baker attended Princeton University, where he began honing his political views.
He wrote his senior thesis about the clash in the 1930s between two powerful members of Great Britain's Parliament — Aneurin Bevan, an idealist, and Ernest Bevin, a realist. He argued in favor of the pragmatist Bevin.
The nepotism policy at Baker Botts, where his father still practiced, prevented Baker from joining the family firm after he graduated from the University of Texas Law School. So he took a job with Andrews, Kurth, Campbell & Bradley, where he built a career as a general business lawyer.
The father of four sons, he was living the good life in 1968 when tragedy struck — his wife, Mary Stuart, was diagnosed with breast cancer. She passed away just two years later when Baker was 40. The event was even more difficult because neither Baker nor his wife had told their sons she was dying — "a mistake I now profoundly regret," he writes in his book.
Finding a friend
The path out of deep depression was laid by his friend and tennis partner, George H.W. Bush, who asked Baker to help run his 1970 campaign for Senate.
Though Baker was a Democrat and had no political experience, he agreed to switch parties and aid his good friend. They lost the race, but their partnership would endure.
In 1973, Baker married Susan Winston, a family friend and divorcee with three children of her own. Their blended family now included seven children — six boys and a girl.
Baker was tapped in 1975 to be undersecretary of the U.S. Commerce Department. It was there, he says, that he made his first big mistake in Washington.
Believing a comment to reporters was off the record, Baker remarked that it was unlikely that the controversial Secretary of State Kissinger would remain in the Cabinet if President Ford was elected the next November.
When the statement was printed in an Oklahoma paper, Kissinger was steamed.
"There have been better beginnings to a relationship," Kissinger said in a recent interview.
Nonetheless, President Ford asked Baker to first become his chief delegate hunter in the primary against Ronald Reagan, then-manager of his general election against Jimmy Carter.
Baker was pinching himself.
"Here I was only seven years away from being a Democratic lawyer in Houston and running a campaign for an incumbent president in a very, very close election," he said.
The next year, after President Ford lost, the Bakers added an eighth child to their brood. Baker, hooked on politics, ran for Texas attorney general in 1978 and lost.
Soon after, his old tennis partner turned to Baker for help again, this time to help him run his first campaign for president. Bush lost the primary to California's then-Gov. Ronald Reagan. But Reagan asked Baker to become his chief of staff, joining Counselor to the President Edwin Meese and Deputy Chief of Staff Michael Deaver in a famous troika of power.
Shortly after Reagan's second term began, Baker and Treasury Secretary Don Regan decided to switch jobs and took the idea to Reagan, who approved it.
Baker flourished at Treasury, while Regan resigned two years later amid the Iran-Contra affair.
Top of his game
The pinnacle of his Washington career, said Baker, came in 1988. After successfully running Bush's presidential campaign, he was named secretary of state.
During that time, he witnessed the end of the Cold War and the reunification of Germany, and made strides in the Arab-Israeli peace process and the coalition-building diplomatic initiative that preceded entering Kuwait to drive out Iraqi forces.
He also burnished his reputation for being one of the world's most influential negotiators, forging diplomatic ties through his realist policies.
"He was a master at being able to size up the domestic political situation in whatever foreign land he happened to be in order to accomplish something," said Margaret Tutwiler, who served as assistant secretary of state for public affairs and is one of Baker's closest advisers.
"After all," she added, "this is the man who got the parties in the Middle East to come to Madrid and sit at the same table, something that had never happened over 40 years."
Real nerve, and the willingness to exercise power the moment he's given it, also are Baker trademarks.
As deputy secretary of commerce under President Ford in 1976, he one-upped Kissinger just as the president was about to make a key speech.
Kissinger, who pushed for unlimited import of Chinese textiles at the time, wanted wording taken out of Ford's speech and called Air Force One hours before the address and successfully lobbied to remove it. But Baker, suspecting the play, had asked to be called if that happened. He was, and he made an even more successful appeal. The wording was restored.
Years later, hours after President Reagan's inaugural parade — and Baker's first day as chief of staff — he fended off then-Secretary of State Al Haig.