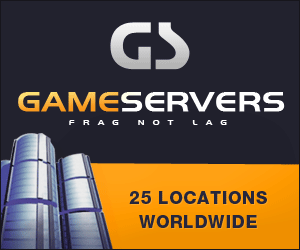 Washington Post
December 5, 2007
Pg. 3
Plan Would Link Funding to Political Gains

By Jonathan Weisman, Washington Post Staff Writer
Facing increasing evidence of military progress in Iraq, some Democratic congressional leaders are eyeing a shift in legislative strategy that would abandon a link between $50 billion in additional war funding sought by President Bush to a timetable for withdrawal of U.S. troops. Instead, they would tie the measure to political advances by the Iraqi government.
For nearly a year, Democrats have tried unsuccessfully to use war funds to push timelines for troop withdrawals, troop-training requirements, and prescribed periods of rest for weary soldiers and Marines.
Now, House Democratic Caucus Chairman Rahm Emanuel (Ill.) is examining a new approach, releasing war funds in small increments, with further installments tied to specific performance measures for Iraq's politicians. House Majority Leader Steny H. Hoyer (D-Md.) also is searching for a new approach and has been briefed on the idea of more explicitly tying funds to political progress.
The new thrust has divided Democratic leaders on Capitol Hill, some of whom say they will never approve additional funding for the Iraq war without troop-withdrawal timelines. House Speaker Nancy Pelosi (Calif.) remains skeptical, House Democratic leadership sources said, and Senate Majority Leader Harry M. Reid (D-Nev.) has vacillated between seeking compromise with Republicans and holding firmly to troop-withdrawal language.
"We've been through all that," Reid said yesterday of the new approach, suggesting the war-funding issue will wait until January. "I just think we need to figure out some way to fund a government and move on to next year."
The new approach contains considerable political risks for Democrats. If they choose to adopt realistic measurements of political progress, they would be signaling a willingness to leave U.S. combat troops in Iraq far longer than Democratic voters want, said Michael O'Hanlon, a Democratic defense analyst at the Brookings Institution.
None of the leading contenders for the Democratic presidential nomination is likely to embrace that, said O'Hanlon, who suspended his ties to the campaign of Sen. Hillary Rodham Clinton (D-N.Y.) after he wrote that Bush's troop buildup was yielding positive results.
On the other hand, the year-long struggle to mandate troop withdrawals shows no sign of progress. War funding will begin running dry by mid-February, leaving Democrats with the choice of withholding money for the war, providing the money without strings attached, or finding a new approach that can win bipartisan support.
The House approved a $50 billion war spending bill last month that would have tied additional funding to a goal of removing all combat troops from Iraq by December 2008, but it fell to a Republican filibuster in the Senate. Bush had promised to veto it anyway.
A separate war funding bill approved in the spring laid out political benchmarks for the Iraqis and demanded that the Bush administration return to Congress in September with an update on progress toward them. It showed that the Iraqi government was woefully short of meeting those goals.
The new approach will get an airing today when USA Today publishes an opinion piece by O'Hanlon. He argues that Democrats should receive more credit for the positive changes in Iraq and lays out a fresh set of benchmarks linked to the provision of funds.
O'Hanlon shook up the Iraq debate earlier this year when he co-wrote an opinion piece hailing the progress that has resulted from Bush's troop buildup. It also suggested that Gen. David H. Petraeus's counterinsurgency strategy could stabilize Iraq.
He suggests, for instance, that Congress should judge political progress by how much money the central government in Baghdad is sharing with Iraq's provinces, and should recognize the ongoing de facto amnesty that Iraq's government is offering political opponents with the hiring of former insurgents as police officers and soldiers.
Emanuel suggested yesterday that the Bush administration's diplomatic outreach to Syria, its engagement in the Israeli-Palestinian peace process and the new intelligence estimate on Iran's nuclear capabilities stem in part from the changing political climate brought on by the Democratic Congress.
"Our troops at every step of the way have done an incredible job," he told reporters. "And at every step of the way, the people that are responsible for a political strategy for Iraq have failed to deliver one. And our views on the funding is that what we need and what we've asked for from Day One is a set of benchmarks the Iraqis have to meet for Iraq."