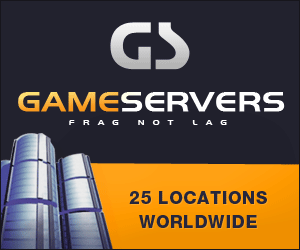 http://www.concordmonitor.com/apps/p...plate=printart
Afuror over what Concord High School administrators call an "overtly sexual" style of dancing at school dances has split the school community: There are those who defend the students'right to dance however they want and those who believe the moves are just plain inappropriate.
Principal Gene Connolly is with the latter group. He said the school will cancel all remaining dances, including the upcoming homecoming dance, unless students step forward to help halt the "grinding."
"This style of dancing is wrong," Connolly told parents at a Parent-Teacher-Student Organization meeting Tuesday night. "If you were to see it, you would be equally offended."
Asked by parents to describe the dance, Connolly offered this: The girl leans forward and the boy puts his pelvis against her backside. Then, he thrusts.
"It's feigning a sex act," Connolly said.
But some students and parents don't see it that way. They say that like the jitterbug and disco before it, grinding is just a sign of the times.
"We were raised to dance like that," senior Kayla Bisson said.
According to Connolly, students began grinding at Concord High dances about three years ago. Administrators tried to intervene, pointing out that the school handbook says all dance styles "must comply with standards of modesty and safety" and mandates that dance partners face each other.
When that didn't work, administrators met with the student senate last year and drafted a "dance memo of understanding."In the memo, the students acknowledged that current dance trends "can appear sexual." They also said the administration "has made it clear that they do not want to police our dancing styles."
The sides agreed students should use their best judgment, but administrators should have the final say.
"We all know where the line is and when we are crossing it," the memo says. "There will be no specific 'rules' to follow regarding how we dance. However, should someone's dancing make others feel uncomfortable, they will be kindly asked to stop. . . . Should they refuse to do so, they will be asked to leave."
But the grinding continued.
The situation came to a head Saturday at the first dance of the year, which was attended by 350 students. By the time the first slow song was played, a half-dozen boys had been warned repeatedly to quit grinding, staff and students said. When they persisted, the boys were asked to leave. About 150 students followed.
"It was eerie," said Ben Nicholson, the senior class president. "There was a controlled calm to it all."
The students headed to the parking lot, Nicholson said, but changed their minds after being told they couldn't congregate on school grounds. Someone suggested they go to White Park instead, but the police were already there. So the students proceeded to Rollins Park, where Nicholson said they played music and danced.
At Rollins Park, Nicholson persuaded the students to turn down the music because of the city's nighttime noise ordinance. Then, he gave an impromptu speech from atop a truck bed, telling his peers it was understandable that they were upset.
Senior Caitlind Cooper was one of the students who gathered at the park. Addressing the PTSO and Connolly on Tuesday night, she objected to the way the situation was handled.
"We go to a dance to have fun, and you telling us how to dance is not fun," Cooper said.
Nicholson, however, said yesterday that he sees the situation from both sides. He understands the administration is trying to enforce the rules, but he said the students feel oppressed.
"Students are losing respect for the system that's supposed to protect them," Nicholson said. "They feel that what's been done has been done out of spite."
He chalked the root of the problem up to a generational misunderstanding.
"It's not so much about dancing as it is about a culture clash,"Nicholson said.
Some parents agreed. Tom and Cathy Cooper said they feel teenagers today are acting no different than they themselves did decades ago. Tom Cooper said he feels an obligation to remember what his parents said about the way he danced in high school.
"If you remember Elvis Presley - there's a grinder," Cooper said.
Other parents, including Pete Duval, said they don't object to the dance style, because it doesn't lead to further touching. Once the music stops, they said, so does the grinding.
"The look is extremely sexual, but the intent is not," Duval said.
Connolly, who joked with parents that he felt like the anti-dancing preacher from the movie Footloose, said he didn't think so, especially when senior boys dance with freshman girls. Both parents and Concord Superintendent Chris Rath said they support his position.
"Eventually, things may change and this may be considered mild," said parent Cheryl Hunter. "But right now, it's inappropriate."
No one seems to know what's next. The homecoming dance, which raises money for the senior prom, is scheduled for Oct. 7, and upperclassmen are upset that it may not happen. So far, no group of students has stepped forward to present a solution to the administrators, who have given them until tomorrow.
And Nicholson, who said he never dreamed he'd have to act as a mediator when he was elected senior class president, said he's doing the best he can.
"I'm not sure of the solution,"Nicholson said. "It involves mutual understanding, and understanding doesn't happen in one meeting."