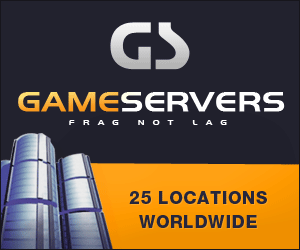 Norfolk Virginian-Pilot
November 27, 2006
By Louis Hansen and Jack Dorsey, The Virginian-Pilot
The steep increase in fuel costs that have beset ordinary motorists also is forcing military commanders to urge sailors and airmen to ease off the throttle and look for ways to use less.
As the military's largest fuel consumer, the Air Force is taking a lead role in seeking alternatives and later this month will conduct a second test of powering a B-52 bomber's eight engines with a fuel produced in part from plentiful domestic coal.
Meanwhile, the Navy is spreading the word to ship crews and fliers that conservation is the new order of the day.
"We're trying to get that message to the deck plates, the pilots and the guys driving the ships that every time they move the throttle, it is spending gas," said Rear Adm. (select) Andy Brown, director of fleet logistics supply and ordnance with Fleet Forces Command in Norfolk.
The Department of Defense buys about 132 million barrels of fuel annually to launch jets and missiles and send surface ships around the world. Escalating prices drove up military spending for fuel nearly 60 percent, or $2. 8 billion, from 2004 to 2005. The Navy alone saw costs increase $842 million while the Air Force jumped $1.4 billion during that period.
The two services used about 85 percent of the military's total fuel last year, according to Pentagon statistics.
The cost is a fraction of the overall $400 billion defense budget but still worries military planners.
Michael Aimone, Air Force assistant deputy chief of staff for logistics, said the service began developing an energy strategy after Hurricane Katrina showed the vulnerability of the nation's domestic energy sources.
He said the Air Force is looking for ways to cut consumption on its bases and for air operations. For two decades, the service has sought to expand alternative energy sources at its bases, Aimone said. It now draws nearly 10 percent of its energy from green sources - wind, solar and gas capture from landfills.
Col. Eric Best, chief of flight operations for Air Combat Command, said increas ing fuel prices and the intense operations over Iraq and Afghanistan have caused the service to re-examine flight training.
"Historically, Air Force flying hours have been sacred cows," said Best, who is based at Langley Air Force Base.
Best said pilots now are advised to land after a training mission has been completed, even if the exercise is finished early.
The Air Force expects pilots to spend more time in simulators to supplement their flying time, Best said. He acknowledged that simulators can't fully mimic the experience of flying a jet fighter.
Training is not near the breaking point, he said, but balancing necessary flight training time with tighter costs is a delicate mission. "We don't have budgets where we can afford to make mistakes," he said.
The Navy tries to minimize unnecessary trips and is looking for more simulation training at pier side, according to Brown. Ships have long steamed at less than top speed to conserve and commonly steam on one propeller rather than two, he said.
Small changes have been incorporated, too. The Navy's switch to a lower-grade fuel for its P-3 Orions yielded a savings of $2.5 million, Brown said.
Despite the pressures, Brown said the Navy has been able to meet its training and requirements to surge ships to sea on short notice.
"We haven't missed anything, and I don't project we will," he said.
The forces have focused on flight schedules as well as base operations. The Air Force, for example, rescheduled its tanker flights to make mid air refueling more efficient, Aimone said. The service also has found savings by attaching winglets - small, perpendicular wings attached to the tips of wings - to its passenger and cargo planes.
The military hopes to increase its reliance on domestically produced fuels, Aimone said.
In September, pilots at Edwards Air Force Base in California flew a B-52 with two engines running on a mixture of synthetic jet fuel made from liquefied coal. That experiment will continue later this month.
Paul Bollinger, a special assistant to the secretary of the Air Force on alternative fuels, said the blend successfully powered the engines and created fewer emissions.
If the tests are successful, the Air Force and Navy are authorized to buy 100 million gallons of the blend, Aimone said.
"It's a team effort," he said. "The Navy's a full partner with us."