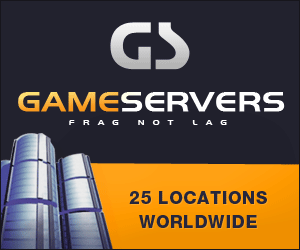 CULTURAL CONVERSATION

Her Basic (Academic) Training Was Nothing Like West Point
By NAOMI SCHAEFER RILEY
December 11, 2007; Page B18
West Point, N.Y.
On Dec. 9 the Culture Project theater in Manhattan presented "The Redgraves: Poems From Guantànamo," in which Vanessa and her sister, Lynn, and brother, Corin, read verse written by detainees in the war on terror. Like Sam Shepard's "The God of Hell" and Tim Robbins's "Embedded," the literary content of the Redgrave performance was not really the point of it. These pieces of propaganda are not, one senses, the sort of thing that Elizabeth Samet had in mind when she wrote of "the long-standing connections between literature and war" in her recently published book, "Soldier's Heart." Ms. Samet has been a professor of English at West Point for the past 10 years. The literature she teaches runs more to Homer and Robert Frost than to the free verse of Muslim radicals. And the students she is instructing will come to understand war much more intimately than any show-business activist.
I sat down with Ms. Samet just before Thanksgiving in her office overlooking the Hudson River on the outskirts of the U.S. Military Academy's campus. She's a small woman with short brown hair, and though she is among the 20% of faculty members here who are civilians, she speaks and moves with such precision that, to the untrained eye, she could pass for someone in the military. Ms. Samet's father served in the Army Air Corps during World War II, but there was nothing in her academic career that would have pushed her toward a job at a military school.
Having received a bachelor's degree from Harvard and a doctorate from Yale, Ms. Samet recalls experiencing some culture shock upon her arrival here -- her first and only teaching job since graduate school. The schedule is different from most colleges, with classes offered every other day. And the demands on faculty time are heavy. Every class is taught as a seminar and capped at 18 students. And professors are required to get involved in other aspects of student life, acting as advisers to sports teams or clubs.
As an English teacher, Ms. Samet was also struck by the different sort of language employed at a military school, particularly the constant use of abbreviations and acronyms. She smiles slightly as she describes her learning process. Some of these servings of alphabet soup are just fun bits of trivia for a civilian to savor, but others -- like BLUF (Bottom Line Up Front) -- can be the key to understanding West Point culture. Ms. Samet recalls how at first her questions about poetry would be met with silence even though she knew the students had done their reading. "Initially, the plebes reject the ambiguity of a poetry class. It can be frustrating." But even after she got them talking about the meaning of a particular poem for a while, Ms. Samet explains, "they would say, 'OK, we've had our fun. What's the poem really about?'" They wanted the BLUF.
While others might decry the lack of appreciation for nuance among these first-year students (which, she explains, they quickly get beyond), Ms. Samet believes it is part of a "premium placed on honesty at West Point." In contrast to "the jaded sophisticates with whom I went to college," as she calls them in her book, the cadets in her classes are "disarmingly frank." Of one student, she writes, "Kevin will share with you his sense of wonder; he'll also tell you when he is fundamentally disappointed. Most importantly, he isn't afraid to admit there is something he doesn't know." Perhaps because these young men and women are not looking for grad-school recommendations any time soon, they feel more free to offer their opinions.
Over the years, Ms. Samet has formed close bonds with many of her students. She describes correspondence from former students stationed in Iraq and from a recent graduate who called her from a Willie Nelson concert the night before he was to be deployed. To some she becomes a confidante; to others, somewhat uncomfortably, a mother figure.
Regardless of how they see her, Ms. Samet finds herself inspired by the honesty of those she teaches. While she remembers "walking on eggshells" in her classes immediately after 9/11 when discussing war and death (knowing that her students might be facing both imminently), she ultimately decided to continue teaching the same literature.
But there have been some strained moments -- like when she was explaining an essay called "Bullet in My Neck," in which the author describes being shot in Newark. Ms. Samet's class was beginning a personal essay assignment and she remembers telling the cadets, "Most of us don't have bullets in our necks, but if you do, that's a great story." She recalls, "As soon as I said it, I realized that the whole room had gone miles away, and my you-idiot voice told me that some of them might well be able to write that very essay one day."
"The Iliad," on which Ms. Samet spends a good part of the semester of her introductory class, has special relevance to the American military experience, she writes in her book. Particularly the character of Hector, "who is able to conjure with arresting clarity the vision of a postwar world in which he will have no part." "Unlike Achilles," Ms. Samet writes, "Hector isn't a killing machine, and his martial ambitions always seem to me bound up with the survival of the city and the culture he defends." This idea of the citizen-soldier, who takes up arms not enthusiastically but when duty calls, is one that Ms. Samet locates not only in the writings of Thomas Jefferson and John Adams, who helped to found West Point, but in those of the military academy's most famous graduates, such as Ulysses S. Grant.
While there are those who believe West Point to be a kind of Sparta on the Hudson -- hearing of Ms. Samet's new position teaching cadets, one Yale acquaintance suggested that she would "humanize them" -- Ms. Samet argues that the military academy, and the Army generally, wants soldiers to be well and liberally educated. And though there is always the tendency of some during wartime to suggest that West Point pare down its curriculum to the subjects that soldiers need to know most urgently (or, as Ms. Samet tells me, "the issue of relevance emerges"), the Army's leadership has historically rejected these calls.
To illustrate the importance of education even during moments of national crisis, she waxes enthusiastic about the Armed Services Editions, books sent to the frontlines. "One of the great, if less heralded, achievements of World War II," she writes, "was the distribution of more than 100 million books to soldiers." Among the volumes: the poems of Edna St. Vincent Millay, James M. Cain's "The Postman Always Rings Twice," John Steinbeck's "The Grapes of Wrath" and Homer's "The Odyssey." She quotes the message that appeared on the back of Dell's wartime paperbacks: "BOOKS ARE WEAPONS -- in a free democracy everyone may read what he likes. Books educate, inform, inspire; they also provide entertainment, bolster morale. . . . Our armed forces especially need books."
Ms. Samet couldn't agree more. Literature can help our soldiers communicate abroad -- as in the case of one of her colleagues who brought a book of Rumi's verse with him to Afghanistan and forged a bond with one of the local colonels over their shared appreciation for the Sufi poet. Even more important, it creates what she calls "an enlightened officer corps." This phrase, which comes up repeatedly in our conversation, seems to be at the heart of Ms. Samet's understanding of her job.
In her book, her several mentions of Guantánamo and Abu Ghraib make it clear that she is no fan of the Iraq conflict. But when I ask her about this, she does not seem interested in elaborating. It is the one time in our chat when she seems caught off guard. What she does emphasize instead is this: "I don't view it as my job to tell the cadets what I think of the war. Soldiers don't choose their wars, and it doesn't change their sense of duty" even if they disagree with it. In her book, she writes of the clear distinction she sees between "teaching and preaching."
In this regard, Ms. Samet sounds very much unlike the typical Ivy League-educated academic. Indeed, she has a lot to say to her colleagues at other institutions who are either ignorant or disdainful of the military. "Throwing ROTC off campus might seem like the right political statement in the short run, but in the long run," she tells me, the goal should be to "bridge the gap between civilians and the military." The question that she believes the faculties and administrations of elite universities should be asking themselves is this: "Once you're in a war, what kind of corps do you want? They're the ones in control."
Ms. Riley is the [Wall Street] Journal's deputy Taste editor.
http://online.wsj.com/public/article...500520006.html