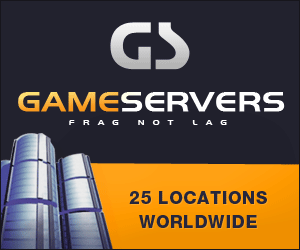 Associated Press
It took Travis Henry only two days to get a job - with a team that turns running backs into stars. And pending a physical, the Jets may have their replacement for Curtis Martin in Bears running back Thomas Jones.
The former Titan and Bill, cut by Tennessee on Saturday, agreed to terms with Denver, which has made one-year wonders of Olandis Gary, Mike Anderson, Reuben Droughns and others, largely because of its schemes.
Henry is more than a journeyman, having rushed for 1,211 yards and a 4.5 average last season for the Titans, who released him after they could not agree on restructuring a contract that called for an $8.3 million bonus. He is getting $12 million in guaranteed bonuses from the Broncos.
The Broncos did not announce the signing, which was disclosed by someone familiar with the deal who requested anonymity because it had not yet been signed.
Day 4 of free agency was a busy one, with Thomas Jones, who helped the Bears win the NFC title last season, traded to the Jets; defensive end Patrick Kerney leaving Atlanta for Seattle; Brad Johnson signing with Dallas to be Tony Romo's backup quarterback hours after Leonard Davis joined the Cowboys' offensive line; Miami releasing starters Joey Harrington and Randy McMichael; the Cardinals signing center Al Johnson; Tampa Bay signing defensive lineman Kevin Carter; and the 49ers adding wide receiver Ashley Lelie.
Jones will go to the Jets for a second-round draft pick if he passes a physical. A person familiar with the trade told The Associated Press the Jets will give up the 37th overall spot, which it obtained from Washington, for Jones, and will get Chicago's second-rounder, No. 63.
Jones rushed for 1,210 yards and six touchdowns and had a big postseason for Chicago. The Jets have been looking for a No. 1 running back since Martin was sidelined a year ago by knee problems. Martin is expected to retire.
Kerney's agent, Richard Rosa, said the 30-year-old veteran agreed to a deal worth $39.5 million, including $19.5 million in guaranteed money.
Kerney spent his entire career with the Falcons, but was limited to just nine games last season with a torn right pectoral muscle. He voided the final two years of his contract late last month and became one of the most lucrative commodities on the free agent market.
He ranks third on the Falcons' career list with 58 sacks.
Davis was unveiled in Dallas after signing for $18.75 million in guaranteed money as part of a $50 million, seven-year deal. Davis, who played at Texas, was the second overall pick in the 2001 draft by the Cardinals, but never lived up to expectations.
"Sometimes expectations can be unrealistic," said Davis, who said he was happy to be returning to his home state. "I'm excited just to know that something new is coming up. It will be a challenge, but I'm all about challenges."
Brad Johnson left Minnesota to sign a three-year deal with Dallas, according to Johnson's agent, Phil Williams. The 38-year-old Johnson became an unrestricted free agent last week when the Vikings released the 15-year veteran. Johnson won a Super Bowl with Tampa Bay after the 2002 season.
Dallas also re-signed placekicker Martin Gramatica.
Miami's release of Harrington had been expected, in part because he was due a $1 million roster bonus. In his only season with Miami, he went 5-6 as a starter filling in for Daunte Culpepper, then was benched for the final game in favor of Cleo Lemon.
McMichael was due a $3 million roster bonus, and his contract was terminated after Miami was unable to swing a trade for him.
A starter since his rookie season in 2002, McMichael is the Dolphins' career leader among tight ends with 283 catches for 3,096 yards. He had at least 60 receptions each of the past three years.
"Apparently this was an economic decision," agent Drew Rosenhaus said. "He was surprised, but he's looking forward to a great opportunity elsewhere."
Miami signed tight end David Martin to a three-year contract. Martin had 87 receptions for 766 yards and nine touchdowns in six seasons with Green Bay. He caught 21 passes last season and scored a touchdown against Miami.
The Dolphins also dealt receiver Wes Welker to the Patriots for their second- and seventh-round draft picks in April. New England's second-round pick is No. 60 overall.
The 5-foot-9, 195-pound Welker started just two games for Miami last season, but led the team in receptions with 67 for 687 yards. He also has been the team's primary punt and kickoff returner. In 2004, when Olindo Mare was hurt, he kicked an extra point and a field goal in a game against the Patriots.
In other moves:
_San Francisco signed wide receiver Ashley Lelie, who had a disappointing 2006 season in Atlanta. He was the fourth free agent signed by the 49ers, who made the first and biggest splash of free agency by paying cornerback Nate Clements $80 million over eight years on Friday.
_ Al Johnson, who lost his job with the Cowboys to Andre Gurode, joined Arizona with a four-year deal.
_ Carter, 34, is fourth among active players with 97 1/2 career sacks and has not missed a game in 12 seasons with the Titans, Rams and Dolphins, who released him last week. Signing an experienced pass rusher became a priority over the weekend when the Bucs lost free-agent end Dewayne White to the Lions.
_ Tennessee re-signed 12-year veteran Kerry Collins to back up second-year quarterback Vince Young. Collins began last season as the Titans' starter but was benched for Young after three games.
_ Indianapolis re-signed 32-year-old linebacker Rob Morris, a former starting middle linebacker who became a starter on the outside and helped solidify the Colts' defense en route to their Super Bowl victory.
_ The Texans re-signed cornerback Roc Alexander, defensive end N.D. Kalu and offensive tackle Ephraim Salaam, all free agents.
_ Seattle added some depth on offense, re-signing reserve tight end Will Heller and backup fullback Josh Parry.
_ Detroit re-signed journeyman defensive end Corey Smith, a former Buccaneer and 49er who had the best game of his short career in the final game of last season. Smith, who signed with the Lions in November, made the first start of his career in Dallas, where he had a sack and forced a fumble.