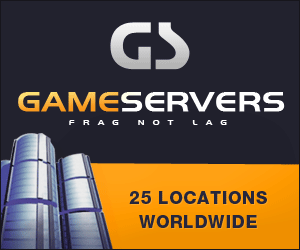 Washington Post
October 17, 2007
Pg. D4
Federal Diary
By Stephen Barr
The subcommittee chairman's opening remarks included an expression of sympathy for the family and friends of Steven Thomas Stefani, a U.S. Forest Service employee on assignment in Afghanistan, killed by a roadside bomb near Ghazni on Oct. 4 while serving as an agricultural adviser to a provincial reconstruction team.
"We thank all federal civilian employees who have volunteered to serve in combat zones for their sacrifices and their service to the nation," Rep. Vic Snyder (D-Ark.), chairman of the House Armed Services oversight subcommittee, said yesterday.
Federal employees are increasingly being called on to serve in Afghanistan and Iraq to help relieve the burden on the military and to provide expertise in banking, law enforcement, city planning and other reconstruction activities.
There is no tally of how many federal employees have been deployed to Iraq or Afghanistan, and the deployments vary by agency. The Defense Department has sent about 6,000 civil service employees to Iraq since 2001, and the Treasury Department has assigned 75 to Iraq since 2003.
Civilian employees are generally not ordered into war zones -- though some, because of their occupation, can be assigned to hardship posts and left with no choice but to accept or resign. For Iraq and Afghanistan, agencies have relied on qualified employees who are willing to volunteer.
Administration officials praise employees for volunteering to serve in Iraq and Afghanistan, but that process has led to some criticism that agencies have moved too slowly to staff redevelopment and reconstruction in those countries.
There also have been questions raised about what kind of medical treatment is available for federal employees in war zones and how easy it is for them to obtain specialized care or file workers' compensation claims after they return.
Snyder said yesterday that he wanted to learn what kind of incentives and benefits are offered by agencies to encourage volunteers. "We want to be assured that these veterans, just as with our military veterans, are not forgotten after the deployment," he said.
Officials asked to testify from the Agriculture, State, Justice and Treasury departments and the U.S. Agency for International Development said they placed a high priority on caring for their employees in the war zones.
Harry K. Thomas Jr., director general of the Foreign Service and head of State Department personnel, said a recently completed survey of diplomats who had served in hardship posts found "widespread indications of stress-related symptoms."
The responses by 877 diplomats -- about half having served in Iraq or Afghanistan -- showed that the severity of the symptoms lessened over time after the deployment. Still, Thomas said, about 2 percent of the diplomats "probably" suffer from post-traumatic stress disorder and an additional 15 percent "might possibly" have PTSD.
The State Department is working with an outside consultant to analyze the survey results, and the department's medical-services office is reviewing pre-assignment briefings provided to employees to determine whether more time needs to be spent on discussions of mental-health counseling resources, insomnia and social withdrawal, Thomas said.
Mark S. Ward, senior deputy assistant administrator for USAID's bureau for Asia and the Near East, said his agency is concerned that the pool of qualified Foreign Service officers may be shrinking. More than 30 percent of USAID's Foreign Service officers are eligible to retire this year, and 46 percent will be eligible by 2011, he said.
Given USAID's staffing, he said, "it is becoming acutely apparent" that the agency "would be unlikely to be able to meet any expansion to the staffing challenges that we face in Iraq and Afghanistan."
In statements provided to the subcommittee, the five agencies said they are providing extra pay to their employees for hardship and danger, allowing them to earn up to $212,100 this year in base pay and differentials. Employees also are provided with trips home and rest breaks in the region.
In general, the agencies look to the military to provide immediate medical attention in the event a federal civilian employee is wounded or injured in Iraq and Afghanistan. Thomas noted that State Department employees in those war zones can turn to embassy doctors and nurses if they come down with an illness.
Officials from the Defense Department testified at a similar hearing in September, and the deputy secretary of defense has issued a memorandum that specifies that military treatment facilities will care for injured Defense civilians and provide for tracking of their cases when they return home.
The question-and-answer part of the hearing got off to an awkward start when Snyder pointed out that written statements submitted by W. Kirk Miller of the Agriculture Department and Bruce C. Swartz of the Justice Department carried boilerplate language expressing support for President Bush's idea to create a "civilian reserve corps" of non-government experts that could be mobilized for future conflicts and emergencies.
Miller and Swartz said the language came from discussions with the White House's National Security Council. They defended the idea of a civilian cadre as a way to provide some programs and services that cannot be met by permanent government employees.