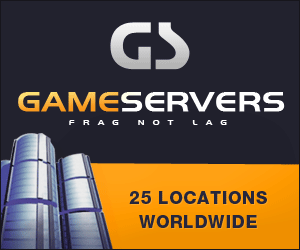 Wall Street Journal
October 23, 2008
Pg. 6
Air Force Delays $15 Billion Contract, Another Big Decision Left to Next Administration

By August Cole
The Air Force has postponed awarding a disputed $15 billion contract for search-and-rescue helicopters, the latest multibillion-dollar award the Pentagon is leaving for the next presidential administration.
This contract called for buying 141 new search-and-rescue helicopters to replace choppers that see heavy use in Afghanistan and Iraq. But the contract, known as CSAR-X, was also seen as a test of the Air Force's ability to make a big weapons award without being delayed by protests from losing bidders.
The contract has been swamped with problems since it was awarded to Boeing Co. in 2006. It was successfully protested twice by losing bidders Lockheed Martin Corp. and United Technologies Corp.'s Sikorsky unit. The protests with the Government Accountability Office resulted in a new competition.
The latest delay is technically prompted by a change in the program's request for proposals. In a statement, the Air Force said it was making a "minor" amendment to the request for proposal at the request of Sue Payton, the senior Air Force civilian overseeing weapons buying. "The purpose of the amendment is to further clarify how the Air Force will make its source selection decision," the Air Force said.
An Air Force spokesman said the winner will be picked next year; industry officials expect it to be some time during the spring, though that may change. It is the seventh change to the request for proposal. The three companies' response to the sixth amendment was turned in at the end of May.
The Pentagon's top weapons buyer, John Young, recently made it clear he didn't want to award the contract on the current timetable if there were more problems on the horizon. "If we think there's risk there, it won't go forward," Mr. Young said last month.
Faced with drawn-out legal protests by losing defense contractors, Pentagon officials have become increasingly wary about awarding new contracts at the end of the administration. After the Pentagon postponed a major Air Force satellite contract earlier this week, the helicopter contract was one of the last remaining tests of the Air Force and Defense Department this year. Last month, Defense Secretary Robert Gates called off a heated and politically charged battle between Boeing and a team of Northrop Grumman Corp. and European Aeronautic Defence & Space Co. over a $40 billion aerial-refueling-tanker deal.
Air Force officials were so concerned by the tanker debacle that they were closely examining how best to break the news to the helicopter contract's losing bidders for fear of giving the companies a sense that they had almost won, and therefore would have a good shot at winning a GAO protest.