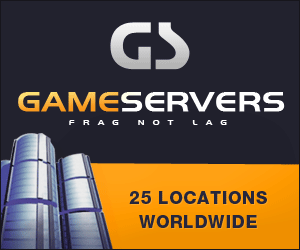 San Diego Union-Tribune
May 9, 2008
Pg. 1
Navy hospitals, Camp Pendleton, UCSD join battle against brain injuries
By Rick Rogers, Staff Writer
Military officials are rolling out programs in the county and nationwide to take on traumatic brain injuries, a signature casualty of the Iraq and Afghanistan wars.
The projects are aimed at keeping hundreds of thousands of troops with brain trauma, including roughly 720 a year at Camp Pendleton, from slipping through the cracks. They reflect the armed forces' growing recognition of a condition long overshadowed by another mental health affliction – post traumatic stress disorder.
Combat zones are filled with ways to cause a traumatic brain injury, commonly known as TBI. A roadside bomb throws a Marine's head against his Humvee or shrapnel pierces a soldier's skull and damages brain tissue.
About one in every five troops who have served in Iraq or Afghanistan have experienced a TBI, according to a major study released last month by the Rand Corp. Nearly half of the military personnel have not sought diagnosis or treatment, the report said.
Any day now, Camp Pendleton is expected to officially open the Navy Medicine West Office of Neurotrauma on the base. The center, which started operating in November, coordinates neurological screening, treatment and follow-up care for troops from seven Marine bases in California and Arizona.
In San Diego, Navy and Veterans Affairs officials have partnered with the University of California San Diego to improve diagnosis of traumatic brain injuries.
Last month, they signed an agreement to send designated service members to UCSD Medical Center for brain testing with high-tech imaging methods.
And at three Navy hospitals in Southern California – Camp Pendleton Naval Hospital, Bob Wilson Naval Hospital (formerly San Diego Naval Medical Center) and Twentynine Palms Naval Hospital – officials are mounting a two-front battle against TBIs.
They are working with chaplains, corpsmen and medical officers to spread the message to troops about getting tested for brain injuries. They're also building a regional traumatic brain injury registry to identify patients, make sure they receive treatment and track their health on a long-term basis.
"We need to find these people and treat them aggressively," said Navy Capt. Forrest Faison, commanding officer of the Camp Pendleton Naval Hospital.
"If you look in Southern California, we are affected as much as anyone in the country," he said, especially Marines and sailors stationed at Camp Pendleton and Twentynine Palms, and Seabees based at Port Hueneme in Ventura County. These forces have served ground duty in Iraq and Afghanistan.
The registry also is designed to increase communication between health providers at different hospitals, Faison said. Joining him in the project are Navy Capt. Mark Boman, commanding officer of the Twentynine Palms Naval Hospital, and Rear Adm. Christine Hunter, who oversees the Bob Wilson Naval Medical Center.
At the national level, the Department of Defense also is paying more attention to traumatic brain injuries.
It launched the Defense Center of Excellence for Psychological Health and Traumatic Brain Injury in November in Rosslyn, Va. The center's director, physician and Army Col. Loree Sutton, is visiting military bases and hospitals across the country to raise awareness of TBIs.
In addition, the Pentagon gave a $4.6 million grant last month to the nonprofit Brain Trauma Foundation in New York City. The group will try to develop an eye-tracking device that can determine within seconds if a person has suffered a traumatic brain injuries.
The injuries, which can happen in combat or civilian settings, are caused by a sudden and violent force to the brain. They alter a person's consciousness.
Symptoms include headache, fatigue, deficient memory, vomiting, seizures, slurred speech and poor coordination. They can last for hours or years, depending on the severity of the injury.
About An estimated 320,000 service members have suffered TBIs, the Rand study reported. Pentagon officials have not said how many active-duty troops suffer from traumatic brain injuries related to their service in Iraq or Afghanistan. They have described the Rand findings as comprehensive and generally accurate.
The full societal cost of a mild case of brain trauma can reach $32,000 per year, including treatment expenses, the patient's lost productivity and the value of caregiving by family members, the Rand study said. The annual figure for a moderate-to-severe case ranges from $268,000 to more than $408,000.
Prompt diagnosis and treatment for traumatic brain injuries are vital because the symptoms can worsen, mental health experts said. Affected troops not only become safety risks – on the battlefield or back home – but also can compromise their unit's combat readiness.
Some service members are reluctant to seek screening for traumatic brain injuries because the symptoms often are not readily visible. Another challenge is that the symptoms can resemble those of post traumatic stress disorder, which remains a taboo topic among troops who view it as an admission of unmanliness.
Trying to change those perceptions are workers at Camp Pendleton's Defense and Veterans Brain Injury Center, which shares a building with the 1st Marine Division's concussion clinic and mental-health offices.
The center's staff, which collaborates with the new Navy Medicine West Office of Neurotrauma, encourages commanders and rank-and-file members of each Marine unit to look for troops who exhibit symptoms of traumatic brain injury.
On a recent day, center director Angela Drake diagnosed a lance corporal wounded in an explosion. She timed his ability to place keys in a pegboard with his good right hand and his scarred left hand. She wanted to gauge whether the Marine's ailment was physical or neurological.
"Sometimes it is a concussion or PTSD. Many times they have both," Drake said. In this instance, it was physical.
Identifying certain cases of traumatic brain injury can be tricky because without the right diagnostic equipment, the best health professionals still can mistake traumatic brain injuries for strokes or post traumatic stress disorder. Each condition requires a distinct path of treatment.
That's where the new partnership between the military and UCSD comes in.
Mingxiong Huang and Roland Lee, two researchers at the university, are working on a pilot program sponsored by the Navy and the Department of Veterans Affairs. The goal is to determine whether two advanced imaging techniques – Magnetoencephalography, or MEG, and Diffusion Tensor Imaging – can detect traumatic brain injuries better than other methods.
Huang said 70 percent of traumatic brain injuries are missed by Magnetic Resonance Imaging, or MRI, the most common procedure used for finding such injuries.
Early research shows that damaged areas of the brain appear on MEG scans as having slower-than-normal brain waves, while Diffusion Tensor Imaging records those areas as black holes or as frayed or weakened fibers.
The imaging helps doctors distinguish brain trauma from post traumatic stress disorder because slower brain waves are not characteristic of PTSD.
"It's going to be a very important study," Drake said. "The new technology is much more able to see very small changes."