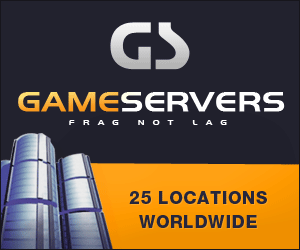 JAYMES SONG
Associated Press
HONOLULU -
Hawaii quarterback Colt Brennan withdrew from the NFL draft Wednesday and will return to school for his senior season.
Brennan on Monday filed the paperwork to make himself eligible for April's draft but said he needed more time to make up his mind. He had 72 hours to decide and ended up choosing another year running the Warriors' high-powered offense.
"I know what I'm passing up," an emotional Brennan said at a news conference. "I know that plenty of people out there will think I'm crazy. But my heart lies here in Hawaii."
Brennan set an NCAA record with 58 touchdown passes this season, and led the nation in passing yards (5,549), passing efficiency (186) and completion percentage (72.6).
"I've just been a typical junior kid playing college quarterback. I don't think I've really prepared myself physically and mentally to enter the draft," he said. "If I had one more year, I could get myself ready, my mind ready and my body ready and be in twice good as shape."
He was hardly "typical" this season, having one of the most prolific performances in NCAA history, becoming just the third player ever to pass for 5,000 yards and 50 touchdowns.
Wearing flip-flops, baggy jean shorts, white dress shirt and a kukui nut lei, the former walk-on made his announcement at a news conference packed with about 100 teammates, coaches and fans.
They cheered wildly when Brennan announced his decision, drawing a tear from the quarterback.
"I like the person I'm becoming in Hawaii. I want to give back to a school that gave back to me," he said.
Brennan finished sixth in the Heisman Trophy voting and gave up a chance to be one of the top quarterbacks taken, along with Notre Dame's Brady Quinn and LSU's JaMarcus Russell.
"My future in the NFL will have nothing to do with where I get drafted. It will have everything to do with what I do after I get drafted.," he said.
Brennan said he was told he would be have been picked "extremely, extremely high," and would've fulfilled a lifelong dream of playing pro football, but wanted to continue building on Hawaii's success.
Brennan broke the NCAA single-season touchdown and passing efficiency records last month and led Hawaii to an 11-3 season - matching the school mark for wins.
His had five TD passes Hawaii's 41-24 victory over Arizona State in the Hawaii Bowl on Dec. 24. Brennan finished the game with a school-record 559 yards passing.
"I've looked at quarterbacks for over 20 years. I know what the coaches and the football people are going to say. You're going to be the first quarterback taken,'" said Warriors coach June Jones, a former NFL coach and quarterback.
The 6-foot-3, 190-pound junior also sought the advice of Arizona quarterback Matt Leinart, whom he backed up at Mater Dei High School in California. After winning the Heisman, Leinart gave up the chance to be the No. 1 pick in the draft to stay with the Trojans.
But with a new offensive line and running back, Brennan will be challenged to put up the same record numbers he did this season. There's also the risk of injury.
"You know what? I could drive out of here and something could happen (like a) car accident," he said. "If I walk around fearing injury, that would definitely hurt my football game. So, you just have to walk out there and play the game."
Part of Brennan's decision was based on paying back Jones and the program.
His life was in a tailspin three years ago at Colorado where he was cut from the team immediately after a woman accused him of drunkenly barging into her dorm room and fondling her.
The allegations came at the height of a scandal in which player-hosts were accused of supplying drugs and sex to prospective Colorado recruits.
Brennan pleaded not guilty and was acquitted of sexual assault and indecent exposure charges, but convicted of felony burglary and trespassing. He was sentenced to seven days in jail, 60 hours of community service and four years probation.
"I feel like coach Jones and the University of Hawaii gave me an opportunity at a time when no one else would," Brennan said.