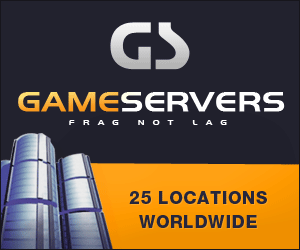 Honolulu Advertiser
January 27, 2008 By William Cole, Advertiser Military Writer
At least 4,500 Schofield Barracks soldiers who returned from Iraq in October are scheduled to go back around November of this year, the commanding general of the 25th Infantry Division said.
The quick turnaround — 15 months in Iraq followed by just more than a year back home — is an indication of the demands the Army faces five years into the Iraq war and with more than six years of commitment in Afghanistan.
Maj. Gen. Benjamin R. Mixon, who will gain a third star and take over U.S. Army Pacific at Fort Shafter on Friday, said frequent combat deployments are resulting in strains on soldiers and their families, increased suicides and lowered standards for new recruits.
Something's got to give.
Mixon, who led 23,000 U.S. troops in northern Iraq on the recent deployment, including 7,000 from Schofield, advocates a change in policy to one emphasizing training, special operations missions and air and logistics support.
About 3,500 of those Hawai'i soldiers with the 3rd Brigade, and 1,000 soldiers from the division headquarters, are expected to return to Iraq late this year.
"We are going to have to change our strategy in Iraq to reduce the numbers of troops, and thereby reduce the rotations and increase the dwell time that we get back here at home," Mixon said.
Defense officials are struggling with the question of how much to reduce the U.S. troop presence beyond the 30,000 from last year's "surge," which is expected to drop the total to 130,000 by July.
Mixon, 54, made the comments as he prepares to leave the Tropic Lightning division, which he has led for the past 2 1/2 years, to take command of a growing force at Fort Shafter.
A policy change needs to be made that will alter the U.S. strategy from "kinetic" day-to-day offensive operations to one primarily of training and oversight, Mixon said.
The turnover of responsibility to Iraqi security forces in the north needs to be accelerated, he said.
British troops were reduced in the south, and the number of U.S. Marines may be scaled back in the west.
There is a risk with such a policy in the north, Mixon said, and the violence will likely continue to occur with a reduction.
". . . political decisions have to be made," Mixon said. "What is realistic for us to be able to achieve in Iraq and Afghanistan, given the current size, capabilities and strain that's being placed on the Army?"
Mixon said in Mosul, a city of 1.5 million, the U.S. presence was reduced to one battalion, or about 600 soldiers, along with special operations forces.
At least 37 Iraqis were killed in two bombings in Mosul last week, and the government said it was dispatching several thousand Iraqi security forces to the city.
Mixon said it's necessary to weigh the risks of a mission change and significant drawdown of troops against the degradation of America's all-volunteer force, and possible need for those troops elsewhere.
Sgt. Junior Ioane, 24, from American Samoa, has been on the frontlines of the Iraq war and the strain that comes with it.
The Schofield soldier spent a year at Kirkuk Air Base in 2004, returned to Iraq in the summer of 2006 for 15 months and now is contemplating the likelihood he'll have to go back later this year.
"It's very hard," he said. "It's put a lot of strain (on my family), especially my wife. We haven't even been back six months yet and we hear rumors about us going back. There's always preparation and training before, so it's going to be more time taken away from us and our families."
The Stryker brigade of 4,000 soldiers recently arrived in the Taji area north of Baghdad. The same brigade deployed to Iraq in 2004 before it was converted to one of the fast-strike units.
Most U.S. soldiers are on a deployment rotation of 15 months in a combat zone and 12 months at home, although Army planners are trying to reduce deployment time to a year by summer.
Mixon, who in the past criticized the Iraqi central government as ineffective, advocates drawing down U.S. forces from about 23,000 in the north to about half that over the next year or so.
He foresees 50,000 to 60,000 U.S. troops total in Iraq "for a long period of time."
How quickly the U.S. gets to that point is something the planners need to figure out, he said. But there needs to be a timeline.
"I think this is something that you eyeball to eyeball tell the Iraqi government what you intend on doing," Mixon said.
Although U.S. troop deaths this year are at historic lows, Iraq remains a deadly place.
Spc. Jon "Mike" Schoolcraft, a Schofield soldier, was killed on Jan. 19 when his 20-ton Stryker armored vehicle was hit by a roadside bomb.
Several other soldiers were wounded, some seriously enough to be flown to Landstuhl Regional Medical Center in Germany, officials said.
"It will be a pretty rough fight for (the Stryker brigade soldiers) over the next several months, I'm sure," Mixon said.
Soldiers like Ioane face tough decisions.
"The Army's been really good to my family. It pays the bills," Ioane said. "But if it keeps on going at this pace of deployment, I'm really not seeing myself in it."