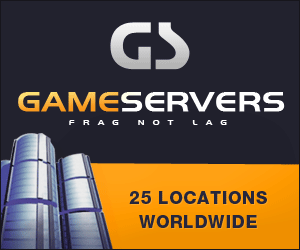 JOSH DUBOW
Associated Press
Jim Harbaugh faces a difficult challenge in his first major college head coaching job.
The former NFL quarterback was hired Monday to turn around a struggling Stanford football program coming off its worst season in more than four decades.
Harbaugh had spent the last three years as head coach at San Diego, a non-scholarship Division I-AA program that is a far cry from the Pac-10. He led the Toreros to a 29-6 record, winning 27 of his final 29 games.
Stanford planned to formally introduce Harbaugh at a news conference Tuesday. Phone messages left for Harbaugh were not immediately returned.
The Cardinal set a school record for losses in a 1-11 season this year that led to the firing of coach Walt Harris. Stanford has won just 16 games in the past five seasons under Harris and Buddy Teevens, and have struggled to compete in the Pac-10 since Tyrone Willingham left for Notre Dame following the 2001 season.
Willingham and Bill Walsh are the only coaches in the last 30 years to put together consecutive winning seasons at Stanford, a feat Harbaugh is hoping to repeat.
The first challenge for Harbaugh will be recruiting talented players who can meet Stanford's stringent academic requirements. Harris and Teevens both struggled in that aspect of the job and Harbaugh will need to find players who can compete against national powers like Southern California and rival California.
Harbaugh was a star in college at Michigan, finishing third in the voting for the 1986 Heisman Trophy award. But he does have ties to Stanford, where his father, Jack, served as defensive coordinator in 1980-81. Harbaugh also spent two years as a prep player across the street from Stanford Stadium at Palo Alto High School.
Harbaugh worked as a volunteer assistant for his father at Western Kentucky during his NFL career. He was an assistant with the Oakland Raiders in 2002-03, going to the Super Bowl his first season. He then left to take the job at San Diego.
This was the first major hiring by athletic director Bob Bowlsby, who came to Stanford from Iowa in July. Bowlsby fired Harris two days after the Cardinal finished the season with a 26-17 loss to California in the Big Game.
He accomplished his goal of completing his search in two weeks. Other candidates included former New York Giants coach Jim Fassel, Montana coach Bobby Hauck and San Diego Chargers assistant James Lofton.
Harbaugh was a first-round pick by the Chicago Bears in 1987 and played 15 seasons in the NFL, leading the Indianapolis Colts to the 1995 AFC championship game. He was second in the MVP voting that season, leading the NFL with a 100.7 quarterback rating.
"The only thing I've heard is he's done a great job there and he would be a good guy to fill the position," said quarterback Kellen Kiilsgaard, one of Stanford's top recruits for next season. "He was a great quarterback while he was playing. That always helps to have a coach who played quarterback to relate to."
Kiilsgaard, who is from Auburn, Wash., committed to Stanford when Harris was coach but said in a phone interview that he would still sign a letter of intent with the school in February.
Harris was 6-17 in his two-year stint at Stanford, the shortest tenure of any Cardinal coach since Rod Dowhower left after one season in 1979 with a 5-5-1 record.
The Cardinal finished this season with their worst record since going 0-10 in 1960. They went winless in five games at their renovated stadium, which was often half-empty as fans were apathetic during the team's struggles.
Motivating the fan base was important to Bowlsby. Stanford has success in almost every other sport, but Bowlsby said that in order to have a topflight athletic program a school must succeed in football.