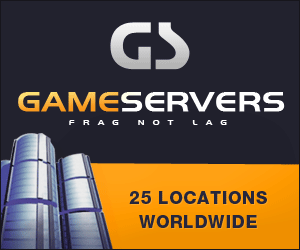 By JOEDY McCREARY
CHAPEL HILL, N.C. (AP) -Tyler Hansbrough and Ty Lawson will return to North Carolina next season instead of entering the NBA draft early.
"I've definitely decided that I will be back (for) my junior year," Hansbrough said Tuesday night after the team's annual awards ceremony. "Personally, I'm not ready for the next step of the NBA.
"Playing (another) year with coach (Roy) Williams will help me improve my game individually. There's also some team things that I want to accomplish. College is a great experience for me, and I'd like to be here another year."
Lawson, who had the best assist-turnover ratio in the Atlantic Coast Conference, announced he would return for his sophomore season by deadpanning a joke during the ceremony at the Dean Smith Center.
"I just like being a college basketball player," Lawson said after the ceremony.
They became the third Tar Heels this week to announce they would return for another season, joining shooting guard Wayne Ellington.
School spokesman Steve Kirschner said ACC rookie of the year Brandan Wright has not made his decision and would have no immediate comment. The early-entry deadline is April 29.
Williams said he doesn't expect Wright's decision before April 20 because the coach will spend much of the upcoming week visiting his son in London and "I know he's not going to do anything until I get back."
"Brandan, he is like a kid - he's hoping if he ignores it, it'll go away," Williams said. "I told him it will not go away. He's not worrying about it. He's not stressing out over it. He has probably thought about it less than I could ever, ever imagine in that same scenario."
Wright had always been the most likely of the Tar Heels to leave early because of his size and shot-altering wingspan. The return of Hansbrough and Lawson wasn't a huge surprise - both players had said they were leaning toward coming back next season.
Williams said Hansbrough and Lawson reached their decisions separately nearly two weeks earlier but kept silent "because I felt like it would put undue pressure on Brandan to make a decision quicker, but as we went along, it just got to be a situation where we needed to go ahead and say something so we could get everybody off their back."
Hansbrough was the ACC's fourth-leading scorer, its second-best rebounder and a consensus all-conference selection - one of only four players in school history to be unanimously named all-ACC.
Lawson ranked fourth on the team in scoring, averaging 10.2 points, and his assist-turnover ratio of 2.57 was the best ever by a North Carolina freshman.
Lawson's announcement was notable for its comic timing - it came during his acceptance speech after he was honored for leading the team in assists.
"After thinking about things, talking to my parents, I think it would be best if I took my skills to the NBA. I'm sorry," Lawson said.
Dead silence.
"I'm just playing - I'll be back next year," Lawson quipped, drawing cheers from the crowd of about 1,000.
Hansbrough seemed to tip his hand by also cracking a joke during the ceremony.
"I cut a deal with coach (Roy) Williams before the banquet that I'd be back for my junior year only if he fired (assistant coach Joe) Holladay," Hansbrough joked, drawing laughter and applause from the crowd.
The Tar Heels (31-7) shared their ACC regular-season championship, won their first conference tournament since 1998 and were seeded No. 1 in the East Regional.
Their season ended in the East Regional finals - blowing an 11-point lead to Georgetown. Lawson said he will return "probably just to get better and go deeper in the NCAA tournament, live out the memories that we had this year."