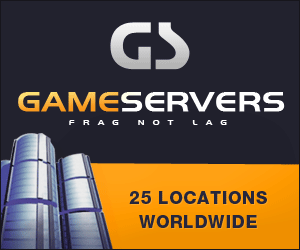 BETH HARRIS
Associated Press
CARSON, Calif. -
Former teammates Mia Hamm and Julie Foudy, who shared two Olympic gold medals and two World Cup titles, were both elected to the National Soccer Hall of Fame on Tuesday.
Hamm was chosen in a landslide, named on 137 of 141 ballots for 97.16 percent of the vote - both records. The previous highest percentage belonged to Michelle Akers, who was elected with 95.77 percent in 2005.
Foudy was selected on 118 ballots for 83.69 percent. The voting was announced at Home Depot Center in Carson.
"What a blessed career that Julie and I have been able to have with such a wonderful group of women," Hamm said. "To top it off with this nomination is truly exciting for both of us. It's going to be a weekend that we never forget."
Hamm and Foudy, each in their first year of eligibility, comprise the first all-women class elected to the Oneonta, N.Y.-based hall. They will be inducted Aug. 26.
The duo will join the five women who have been inducted since the hall began in 1950.
"This indeed confirms that we are old," Foudy said. "It's fitting to go alongside Mia, having played alongside her for 18 years. It's neat to have two women. We've done a lot of firsts in our careers."
Foudy became a first-time mother on Jan. 1, when she gave birth to daughter Isabel.
Hamm is expecting twins in April with husband Nomar Garciaparra, who is at spring training with the Los Angeles Dodgers.
"If there's anything sad about this, that's the only thing," Garciaparra said about not being able to attend. "I'm so happy for her. I know she's thrilled."
Hamm said she checks the Dodgers' web site daily to see pictures of her husband and talks to him three times a day while awaiting his return.
"It's been, knock on wood, a relatively easy pregnancy," she said. "We're excited. We have no idea what we're in for."
The couple is keeping quiet about the gender of the twins, which run in both their families, but they're kicking around names.
"It won't be Mia or Nomar (spelled) backward or forward, that's for sure," Hamm joked, referring to her father-in-law Ramon, who spelled his name backward in naming Nomar.
Hamm plans to bring the babies to New York for the induction ceremony.
"It'll be tough to leave them for four days," she said. "I have high expectations of my children, but self-sufficiency at four months probably isn't one of them."
Foudy advised Hamm to sleep as much as she can now.
"I just told her it's the greatest thing to happen in your life," she said. "I told her, `I can't wait to see you breast-feeding double-fisted.' It's challenging enough with one."
Joy Fawcett, one of their teammates, didn't get into the hall. She received 95 votes or 67.38 percent, and only the top two are elected. Although Fawcett exceeded the 50 percent minimum, she failed to receive at least 80 percent, which would have allowed a third player to be elected.
"I always said I think she should be in before me," Foudy said. "She was the backbone of our team for so long. Not just consistently good, but consistently great. I think she will get in."